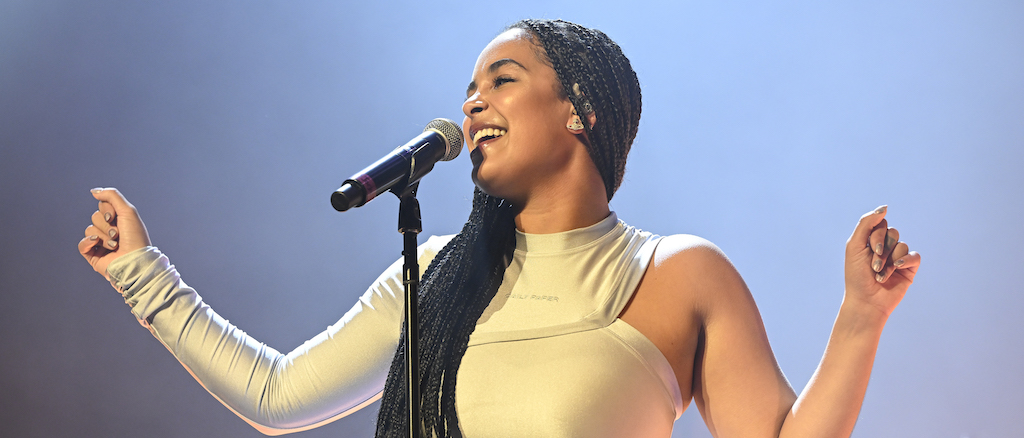 The Tonight Show Starring Jimmy Fallon returns this week with a slate of guests including Julius Randle, John Stamos, Cameron Diaz, Tim Grover, and more. The musical guests include Depeche Mode, Eslabon Armando, Jorja Smith, and Tyla. You can check out more on the musical guests for the week of October You can check out more on the musical guests for the week of October 23-27 below.
Tyla — Tuesday, October 24
The South African singer-songwriter will solidify her burgeoning presence stateside as she opens the week, presumably playing her July 2023 hit "Water." "Water" made Tyla the first South African soloist to enter the U.S. Billboard Hot 100 since Hugh Masekela's "Grazing in the Grass" 55 years ago.
Eslabon Armado Feat. Gabito Ballesteros — Wednesday, October 25
Eslabon Armado is a Mexican-American regional Mexican group. They've got six studio albums under their belts, garnering two Billboard Music Awards, two Billboard Latin Music Awards, and two Latin American Music Awards. Their latest album Desvelado was released in April.
Jorja Smith — Thursday, October 26
British singer Jorja Smith is just weeks removed from the release of her second studio album, Falling Or Flying, which included singles "Little Things" and the title track featuring J Hus. The album's release marks a triumphant comeback for Jorja, whose 2018 song "Blue Lights" earned her a massive co-sign from Drake.
Depeche Mode — Friday, October 27
The New Wave staples were the recipients of some truly stellar timing earlier this year when, after announcing their first tour in five years to promote their fifteenth album, Memento Mori, their 1987 single "Never Let Me Down Again" was featured on HBO's The Last Of Us, bringing them back into the upper atmosphere of public awareness.