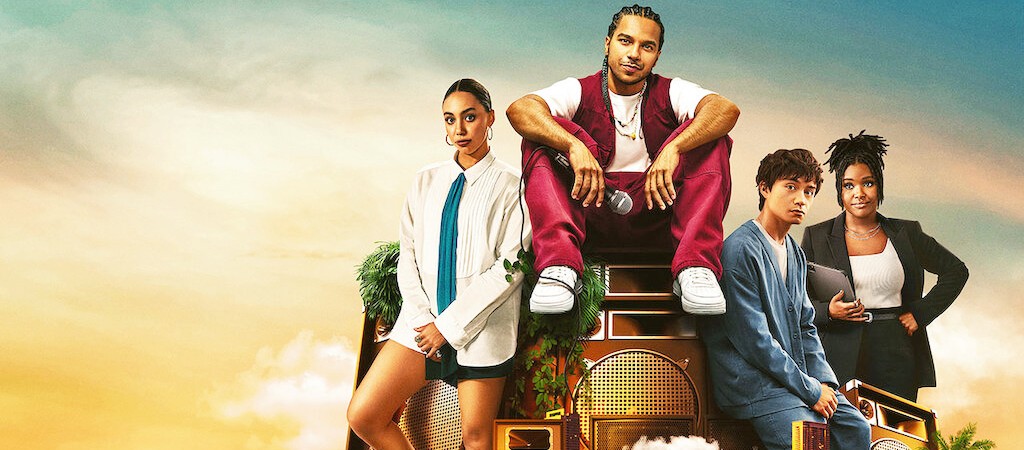 Netflix just started streaming its latest comedy series, Neon, and if you're curious about what the new series from reggaeton legend Daddy Yankee is all about, we got you covered.
Starring Tyler Dean Flores, Emma Ferreira, and Jordan Mendoza, Neon follows three friends as they try to break into the cutthroat music industry. Think Entourage, but instead of becoming a movie star, these three want to be the next big names in reggaeton.
Here's what Uproxx's Aaron Williams said about the first season of Neon.
"What struck me most throughout my binge — all eight episodes are out this week, October 19 — was how authentic and true to the music and culture of reggaeton Neon strives to be," Williams wrote. "Much of that can be credited to the original music created for the series by executive music producers Tainy & One Six (Lex Borrero and Ivan Rodriguez), who made efforts to make songs that not only enhanced the story of the show but could also live in the real world as legitimate reggaeton hits."
Here's the official synopsis:
From small-town Florida to the bustling beaches and bright lights of Miami, Neon follows three friends as they hustle their way to making it big in the world of reggaeton. The comedy captures not only the three besties' larger-than-life dreams but also the harsh realities and funny mishaps of surviving the music industry. Together, they hope to make the biggest star in reggaeton — or at least pay their rent.
You can watch the trailer below:
Neon is available for streaming on Netflix.