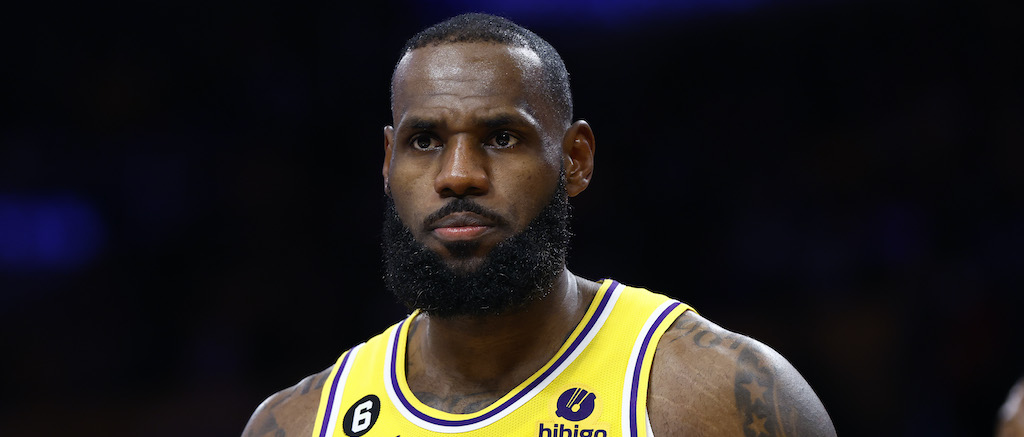 The Los Angeles Lakers have LeBron James on their basketball team, which means one thing: They need to compete for a championship this year. Even beyond the whole "he wants to join whatever team has his son (or maybe sons!)" thing, arguably the greatest basketball player to ever live will turn 39 in December, and while he was very good last season, we saw some signs of his age, like the foot injury that impacted him down the stretch of the regular season and during the playoffs.
The Lakers did an excellent job retooling on the fly last year during the regular season, built up a stout defense, and made a run to the Western Conference Finals. Now, it's time for the team to make the next step, and the question is simple: can they do that?
Biggest Question: Did They Do Enough This Summer?
LeBron is LeBron, even if Father Time ends up catching up to him a little bit more this year now that he is officially the oldest player in the NBA. Anthony Davis is Anthony Davis, and James has made abundantly clear that he wants to hand the reins totally off to him and let the Lakers be his team. As long as those two are able to play and be good, effective NBA players, teams are not going to have a good time playing against Los Angeles.
The question, as always, is going to be the pieces around them. We have a pretty good sense of how some guys are going to fit: Austin Reaves is a legitimate third option and someone whose ability to score and make plays fits awfully well alongside those two. For his offensive limitations, Jarred Vanderbilt's defense and ability to get hustle points on offense is a nice fit. D'Angelo Russell and Rui Hachimura aren't perfect players, but their ability to score gives the team a much-needed boost on offense.
That's a good, albeit not perfect, group of five or six players — that core got swept in the Western Conference Finals by the eventual champion Denver Nuggets. The goal going into the summer, beyond making sure guys in that group got contract extensions, was to build even further. Can Christian Wood finally put together a full season of effective basketball on both ends of the floor? Is Gabe Vincent able to repeat his commandeering performance in the playoffs with the Miami Heat? What does Jaxson Hayes look like on this team? What about Taurean Prince? Can any of their young guys, particularly Max Christie and 2023 first-round pick Jalen Hood-Schifino, give them anything?
The expectations are, and always will be, extremely high in L.A. James and Davis will take them as far as they can on their own, but if the team is going to do anything more than that, it's going to require all these other pieces playing to the absolute best of their ability.
X-Factor: Rui Hachimura
Honestly, you can take any of those non-LeBron or AD guys and put them in here. Hachimura is the one I'm going to highlight just because the absolute best version of himself — someone who is lethal on catch-and-shoot threes, is capable of creating his own shot, is willing to rebound and, as we saw against the Nuggets when he would match up with Nikola Jokic, use his size to battle with bigger offensive players. Just spelling it out like that, Hachimura is the perfect player to put alongside the two guys around whom the entire team is built.
The problem: He's not that guy all the time, or at least hasn't shown the ability to be that guy on a night in, night out basis. Even the start of his stint with the Lakers didn't go especially well — Hachimura averaged 9.6 points in 22.4 minutes per game while shooting 48.5 percent from the field and 29.6 percent from three. For the Lakers to get where they want to go, he has to be better than that. Not necessarily the guy he was in the playoffs (I do not think Hachimura is going to hit 48.7 percent of his threes this season), but a consistent, reliable third or fourth option would go a really long way towards helping Los Angeles get to where it wants to go. But again, that applies to everyone on the Lakers beyond their top-2. If they can have their rotation and the roles everyone will fill all figured out come, say, the start of December, that would be gigantic.