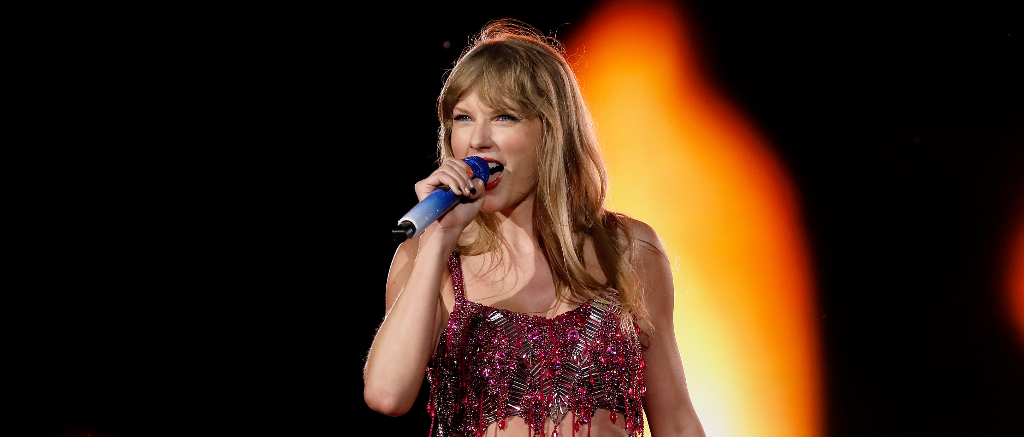 Taylor Swift is having a major year, between embarking on the massive Eras Tour, putting out a concert film for it, and now, gearing up for the release of her next re-recorded album. After previously announcing it at her Los Angeles show, Swift's 1989 (Taylor's Version) is finally dropping this Friday, October 27. (The original 1989 also dropped on the same day back in 2014.)
For those who are looking to listen immediately, the album will be available on Spotify at 9 p.m. PT/midnight ET.
"The 1989 album changed my life in countless ways, and it fills me with such excitement to announce that my version of it will be out October 27th," Swift wrote on social media in the original announcement. "To be perfectly honest, this is my most FAVORITE re-record I've ever done because the 5 From The Vault tracks are so insane. I can't believe they were ever left behind."
Swift, on all her re-recorded versions, has included additional vault bonus tracks that were left off each of the original albums, as an incentive to listen to the ones she owns. The 1989 ones are "Slut!", "Say Don't Go," "Now That We Don't Talk," "Suburban Legends," and "Is It Over Now?"
1989 (Taylor's Version) is out 10/27 via Republic Records. Find more information here.