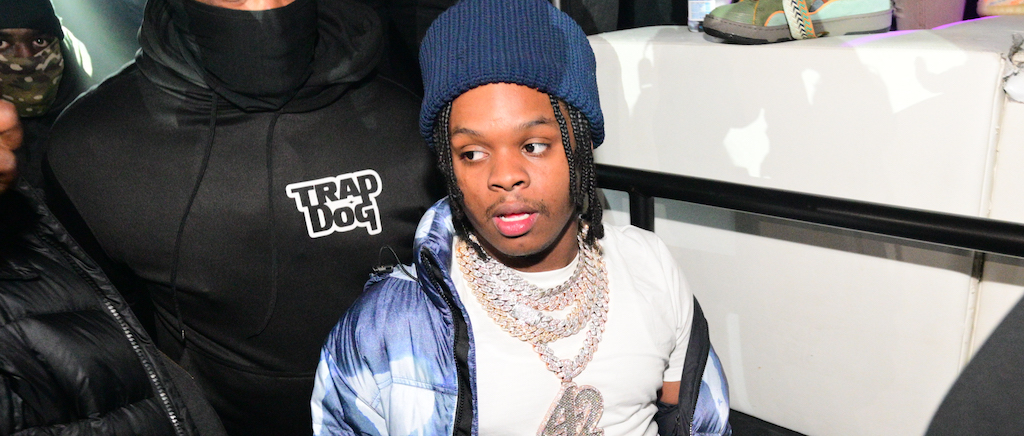 On October 18, "We Paid" rapper 42 Dugg was released from prison early after being sentenced to one year for failing to report to prison after violating his probation from a previous illegal weapons possession conviction. Following the news of his release, fans took to social media to urge him to record new music as soon as possible. So what is 42 Dugg's label situation?
Under the record label information for 42 Dugg's last album, Free Dem Boyz, which dropped in 2021, it seems he inked a deal as part of a joint venture between Lil Baby's 4PF (Four Pockets Full) and Yo Gotti's CMG (Collective Music Group).
When asked about the decision to ink a deal with 42 Dugg in May 2019, 42 Dugg told Billboard, "I'm really proud of Dugg's growth and development over the years. His hard work is starting to pay off, and he's only gonna get better as an artist. Baby and I know Dugg has the potential to be a superstar, and we're both gonna do everything we can to keep putting him in the best positions to succeed."
That makes 42 Dugg labelmates with artists such as Rylo Rodriguez, GloRilla, and Uproxx cover artist Moneybagg Yo, to name but a few.