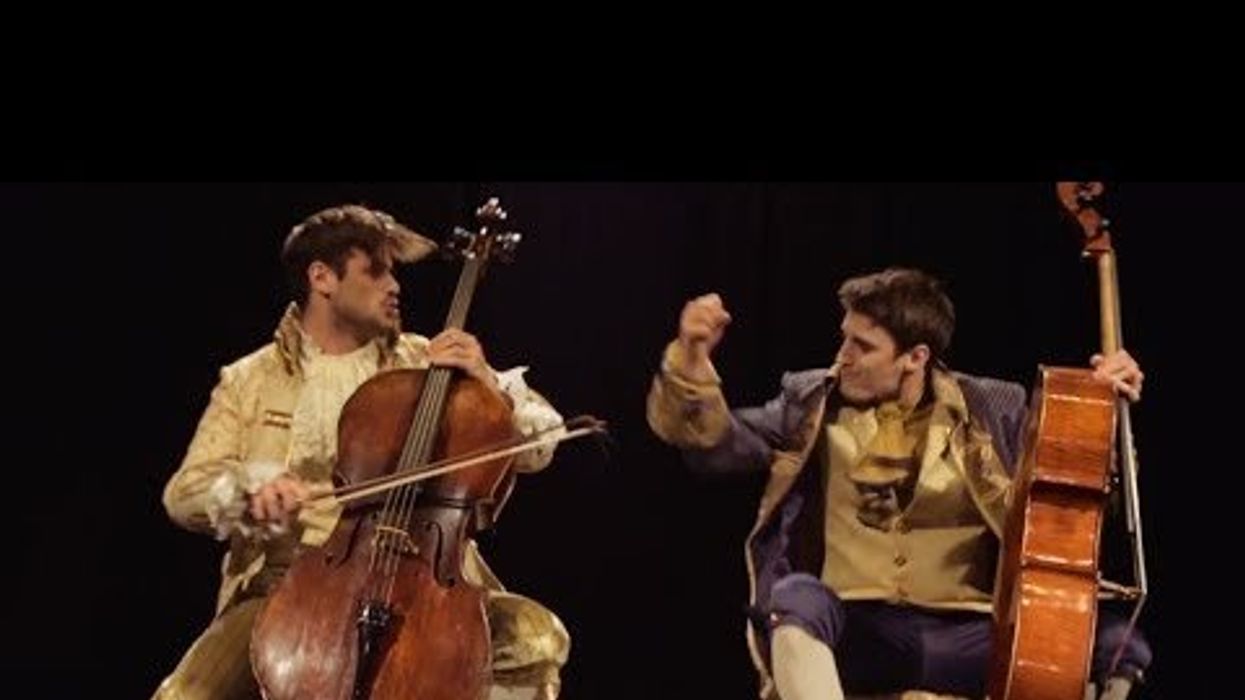 If someone said, "Name two genres of music on the opposite ends of the spectrum," heavy metal and classical music would be a logical answer. So when you hear that an AC/DC song being played on classical instruments, it can challenge the brain a bit.
(Some folks may ask, "Is AC/DC really considered heavy metal?" By today's standards, no. Compared to thrash, black and death metal, definitely not. But AC/DC has been lumped into the heavy metal genre by everyone from MTV to Encyclopedia Britannica, despite co-founder Angus Young saying they were just a rock band. At the very least, they were metal-adjacent, so let's roll with it.)
"Thunderstruck" is one of those songs people of all ages know at least part of, thanks to its frequent use in movies and television shows. In fact, it's so ubiquitous that when two cellists transition into it from a classical piece, it's instantly recognizable.
---
Of course, the way they headbang and literally shred their cello bows while playing it also helps.
The cellists dressing in period garb and playing for what looks like an audience of Mozart's creates a delightful contrast in addition to it being in impressive musical performance. There's a reason the 2Cellos "Thunderstruck" video has been viewed a whopping 260 million times on YouTube.
Watch and enjoy:
People's reactions since the video debuted in 2014 have ranged from humor to incredulity to admiration for the duo's mad cello skills:
"I used to be a fan, but after hearing this masterpiece 1000 times, I'm an air conditioner now."
"When you're into rock but your parents buy you a cello."
"Can't believe AC/DC made a cover of a song from the 1700s."
"These guys are like the ultimate form of being classically trained but the teachers never let them have any fun."
"As a fellow cellist, the skill you're witnessing is incredible."
"As a bass player, it's incredible how they can play that with so much precision. It is truly incredible, love the music."
Many people in the comments have shared that they keep coming back to watch this again and again, even years later.
Luka and Hauser, the famous Croatian cellists responsible for this genre-smashing masterpiece, just ended their musical career together in May of 2023. As Total Croatia News reported, "Luka is more of a family man now, with three children and a wife, and Hauser continues to be ambitious, full of ideas and eager to keep going, conquering the world and playing his music everywhere. Having different approaches to life, they thought it was best to take separate paths but will still remain great friends."
However, you can still enjoy their past performances together on their YouTube channel here.