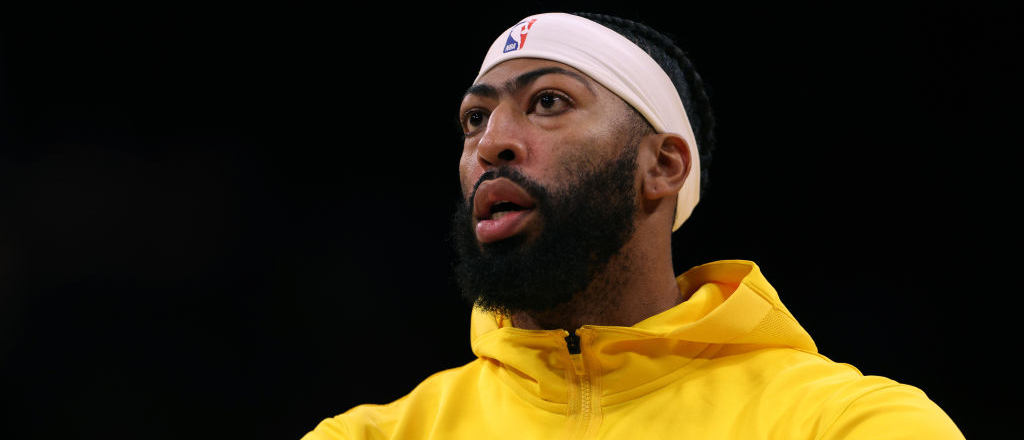 After the Nuggets swept the Lakers in the Western Conference Finals last year en route their first championship, some on the team — headlined by coach Michael Malone — took some additional victory laps to prod at the Lakers and, mostly, the outsized coverage the Lakers got in that series compared to the results.
The Lakers did not appreciate that and vowed to get Denver back this season, and were set to get their first chance at revenge in the season opener as the Nuggets got their rings on Tuesday night. That figured to be a perfect opportunity for the Lakers to play spoiler, and in the preseason they made clear it was a game circled on their calendars. Anthony Davis, in particular, made it known that he couldn't wait to play the Nuggets after all their talking.
Safe to say LeBron and AD are motivated to face the Nuggets after all their trash talk

"It was just a lot of talking. We get it, y'all won, but me and Bron had some conversations… we can't wait [to play them]." pic.twitter.com/qr8iZGIwll

— Lakers All Day Everyday (@LADEig) October 2, 2023
Fast forward to Tuesday night and as the Nuggets put the finishing touches on a fairly comfortable 119-107 win, the Ball Arena crowd serenaded the Lakers with a "Who's Your Daddy?" chant, rubbing a little more salt in the wound of another loss to Denver. Meanwhile on Twitter, Davis found himself getting dunked on after this video resurfaced and fans had an awful lot of fun with the fact that he had 0 points in the second half while Nikola Jokic put up another big triple-double as the Nuggets pulled away with the win.
Maybe he meant can't wait to see what their banner looks like? https://t.co/c3oawKKjzQ

— Mehmet Okurrrt (@Natural_OneDurr) October 25, 2023
Saying all this just to not score a single point in the 2nd half smh https://t.co/IchWdoRgGv

— dean (@DeanScorpion_) October 25, 2023
What were those conversations about, exactly https://t.co/bIngXYDbLB

— haunted e (@whodathomo) October 25, 2023