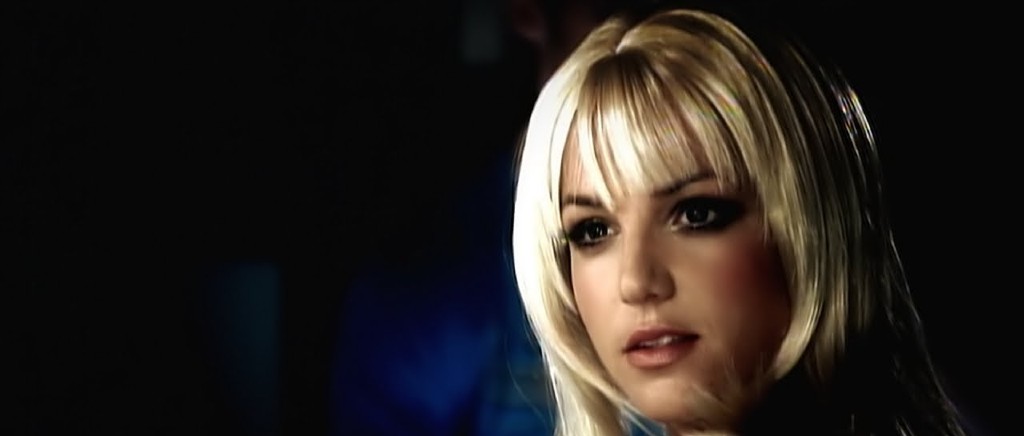 Britney Spears isn't holding back. Her new memoir The Woman In Me hit shelves today, and fans are shaken up by the book's revelations. Between the family drama and the Justin Timberlake tea, Spears has the world talking.
But throughout the book, Spears makes additional confessions regarding her career — which is comprised of several hit singles and iconic music videos. However, one of her videos is one she would rather not think about.
In 2007, Spears hit single "Gimme More" from her fifth studio album, Blackout, marked a new era for the pop hitmaker, who had spent much of the year under media scrutiny following a public meltdown. While the song and its legendary "It's Britney, b*tch" intro remain a fan favorite, Spears revealed she's not fond of the song's accompanying visual.
"I don't like it at all – it's so tacky," said Spears. "It looks like we only spent three thousand dollars to shoot it. Even though it was bad, it worked for what it was."
In the video, Spears is seen chatting in a bar with friends, then pole dancing in the bar. Though Spears doesn't care much for the "Gimme More" video, the album, Blackout, remains a fan favorite. It's also a favorite of Spears herself.
"I felt so much freedom," said Spears. "Working with amazing producers, I got to play. I loved that no one was overthinking things and that I got to say what I liked and didn't like. I knew exactly what I wanted, and I loved so much of what was offered to me."
The Woman In Me is out now via Simon & Schuster. Find more information here.