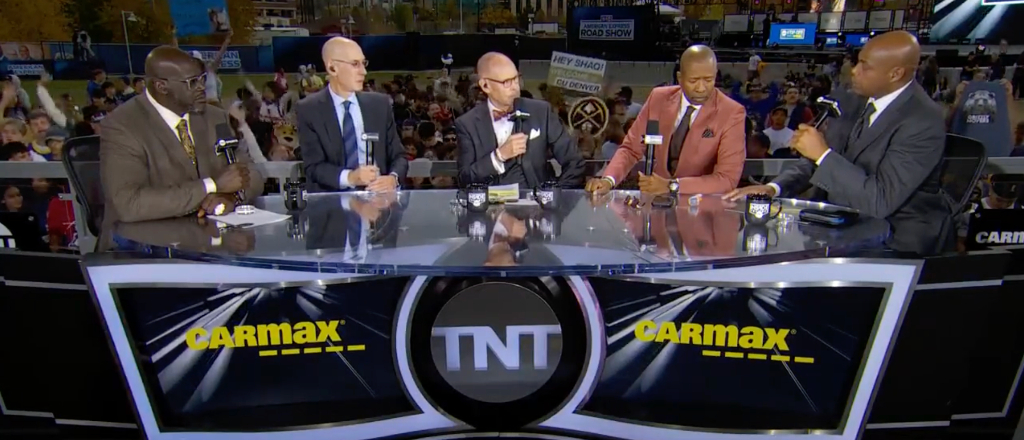 As he does every year on opening night, NBA commissioner Adam Silver joined the Inside the NBA crew at the TNT desk on Tuesday to discuss the offseason, changes the NBA is making, and the upcoming year.
The hot topic coming into the evening was load management, as it often is, and Charles Barkley praised the league for taking strides to try and keep star players on the floor more often. However, Barkley is also not afraid to ask more difficult questions when they are necessary, and on Tuesday, he pressed Silver on the recent domestic violence incidents from Miles Bridges and Kevin Porter Jr., insisting the league needs to be at the "forefront" of addressing those issues and do a better job preventing and punishing them.
Charles Barkley confronts NBA commissioner Adam Silver after numerous offseason incidents of domestic violence among NBA athletes: pic.twitter.com/u0LjxLiLRd

— Awful Announcing (@awfulannouncing) October 24, 2023
It's a very good question from Barkley, and not one every league broadcast partner would ask in that forum. Silver notes a new program with the Players Association to address accusations of domestic violence as well as training and counseling efforts, but did not get into how the league has handled player punishment. The NBA's suspension of Bridges for only 10 games to start this season, citing last year when he did not have a contract as counting as games served for 20 games of his suspension, was criticized for being far too lenient.