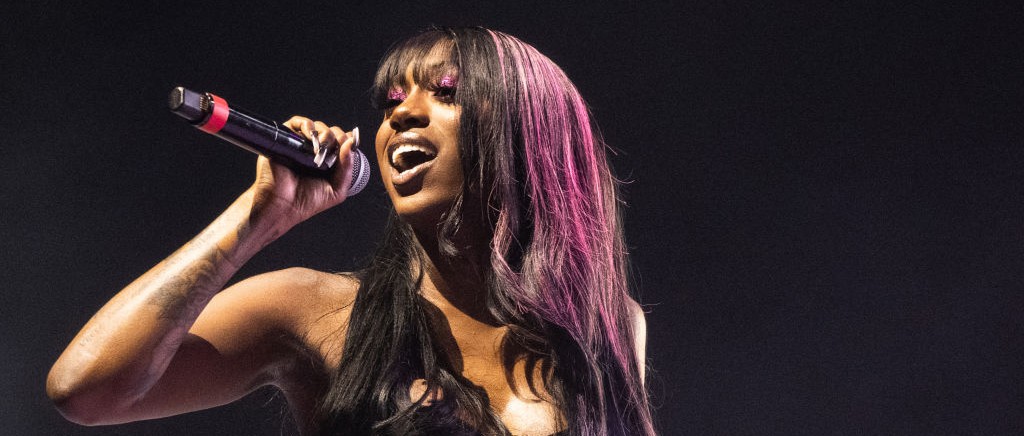 Flo Milli can't keep the fans and the haters away. Today (October 24), the "BGC" rapper took to social media to announce her upcoming third studio album, Fine Ho, Stay.
The album follows Flo's debut mixtape, Ho, Why Is You Here? and her debut album, You Still Here, Ho?, continuing a reality TV-inspired theme.
On the album cover, Flo is seen rocking purple hair, a colorful dress, and red bottom Louboutin heels. Her name emblem resembles the VH1 TV channel logo from the early-to-mid aughts.
In recent months, Flo has released new tracks, like the sexually-charged "Chocolate Rain," and the ladies' anthem, "BGC." She's remained tight-lipped about Fine Ho, Stay, however, she did tease the record to The Forty-Five following her Coachella appearance back in April. Flo said that while she does plan to tap into her vulnerability, like she did on her 2022 ballad "Tilted Halo," fans can expect a variety of sounds on the album.
"I've been [exploring that vulnerability] a little bit more," said Flo. "But I've been exploring lots of different pockets. Y'all will see on the new album the versatility that I bring."
According to a press release, Fine Ho, Stay will arrive next month.
You can see the cover art below.