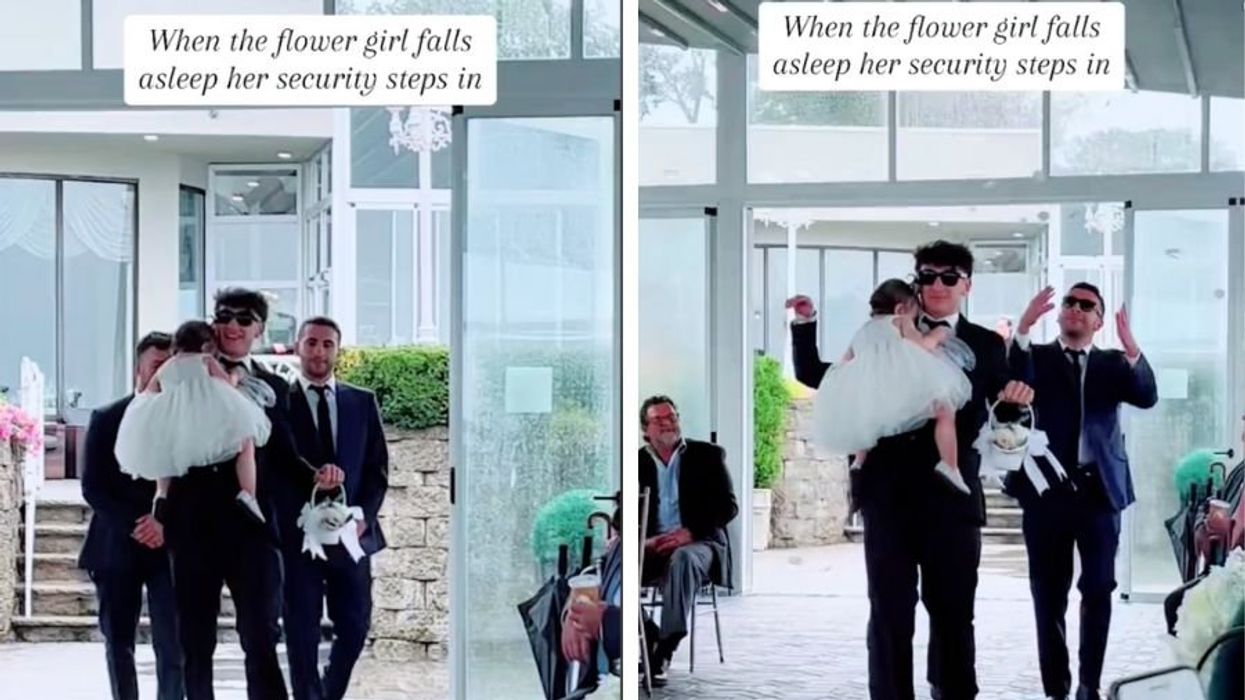 Weddings are a lot. It doesn't seem to matter who you are. If you're in the wedding party or just a guest viewing the festivities, the event can wipe you out. Preparations start well before the big event with picking out outfits, hair, makeup and more. But when you're little, you have someone else to handle that for you, though it's all still very tiring.
One tiny flower girl found herself a little too tuckered out to perform her duties. 1-year-old Charlotte Rose only had napping on her mind when it was time for her big moment to sprinkle flower petals down the aisle. Instead of the toddler's nap being interrupted so she could complete her flower girl duties, her three cousins saved the day by letting her sleep.
Charlotte's mom caught the whole thing on video and uploaded the sweet moment on TikTok, where it got over 8.5 million views.
---
In the video, you see the flower bros take over. The three men were supposed to walk behind the toddler during the ceremony as she did her official duties, instead, she snoozed on one of their shoulders as they walked down the aisle. The other two men trailed the one holding Charlotte and threw the flower petals with pizazz after donning their shades.
The moment was magical and adorably sweet while a strings version of Taylor Swift's Wildest Dreams played in the background. People in the comments also agreed that the entire thing was adorable.
"Her security did a phenomenal job, assisting her," one person says.
"She didn't want anyone to feel sad for outshining everyone," a commenter writes.
"I love that the flower girl is still part of the entourage," someone gushes.
Watch the flower girls big moment below:
@brianalynn_i

they understood the assignment 😎#flowermen #cousins #wedding