Future Islands is kicking off 2024 with new music. Today (October 24), the band announced their new album, People Who Aren't There Anymore, which is set to arrive in January.
Ahead of the album, Future Islands has shared a new single, "The Tower." Over a soft, smooth piano track, which quickly transitions into a zippy, pulsating electronic beat, lead vocalist Samuel T. Herring, seeks guidance by light, as he learns lessons from the people around him.
In the song's accompanying video, directed by Jonathan Van Tulleken, the band is seen on a beach, as a light from a tower shines upon them.
Van Tulleken and Herring have previously worked together on Apple TV+'s The Changeling.
"Anyone who's seen Sam on stage shape shift with his whole body and voice from heart-wrenchingly tender to fantastically ferocious knows that he is a truly, magnetic, performer," said Van Tulleken in a statement. "This was no small reason why he was cast for a role in The Changeling where he plays a complex character who appears to be one thing whilst actually another. It was a role that would be no easy task for even the most seasoned actor but Sam, applying all his stagecraft, charisma, smarts, and natural empathy, absolutely nailed it producing a riveting performance. I loved working with someone who came to acting via this persona they had built in their music. To then get to collaborate on a music video with the band was a delight especially one which explores that duality of light and dark literally and metaphorically. Finding that same captivating, haunting, performance but this time with the track as script."
You can see the video for "The Tower" above and the People Who Aren't There Anymore album cover art and tracklist below.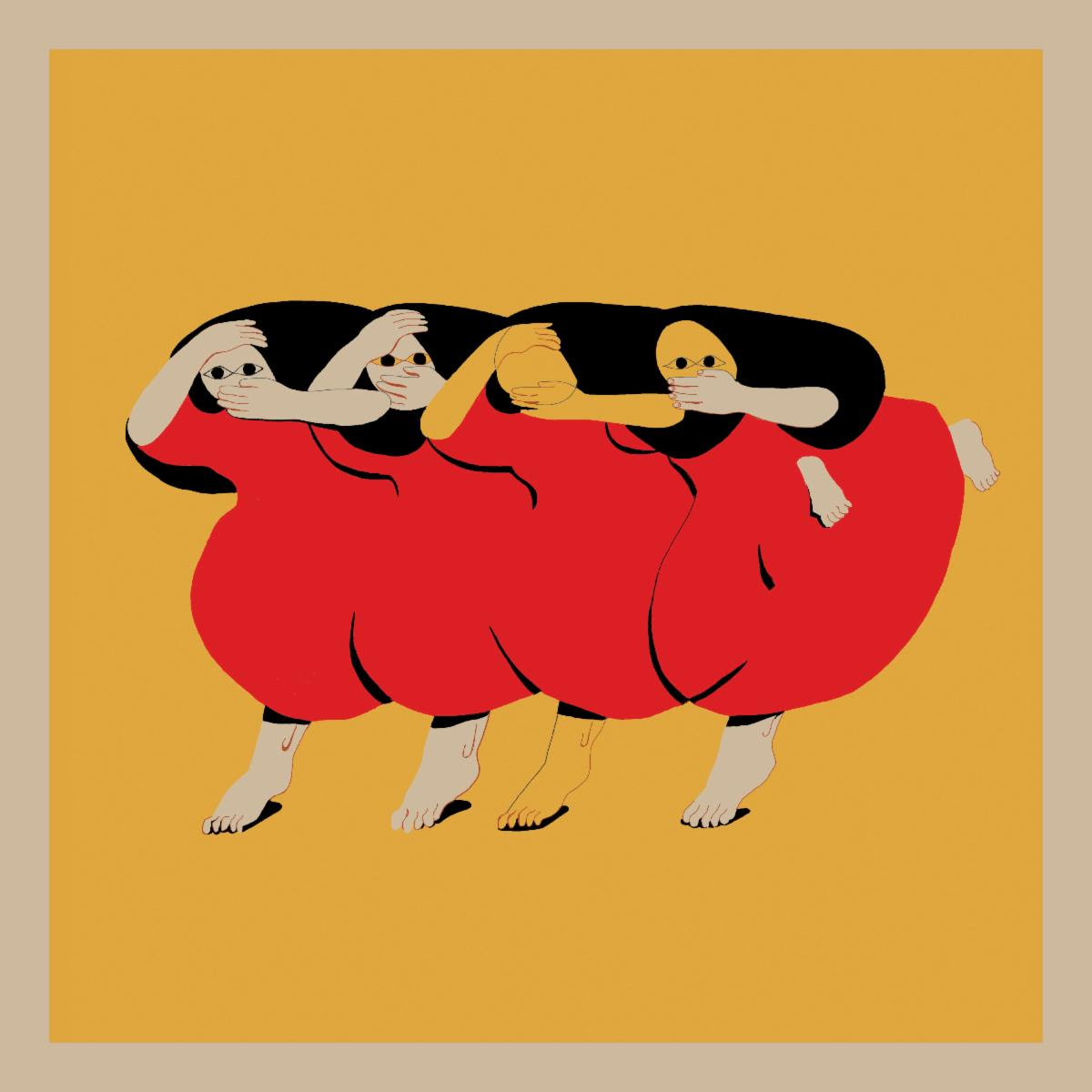 1. "King Of Sweden"
2. "The Tower"
3. "Deep In The Night"
4. "Say Goodbye"
5. "Give Me The Ghost Back"
6. "Corner Of My Eye"
7. "The Thief"
8. "Iris"
9. "The Fight"
10. "Peach"
11. "The Sickness"
12. "The Garden Wheel"
People Who Aren't There Anymore is out 1/26/2024 via 4AD. Find more information here.