The NBA unveiled a new ad campaign on Tuesday night for the In-Season Tournament that features NBA players running around Las Vegas trying to pull off a heist to steal the tournament trophy. It is truly a delight, as Kawhi Leonard, Anthony Davis, Draymond Green, Trae Young, DeMar DeRozan, Julius Randle, and Darius Garland all make cameos alongside Michael Imperioli in the spot that has decidedly Ocean's Eleven vibes, right down to the musical choice.
Unwittingly, the NBA has entered my wheelhouse with this ad spot as the Ocean's movies are my absolute favorite and my brain is quite broken to where I will wedge an Ocean's reference into just about anything. Naturally, this campaign got me thinking about how I would recast the Ocean's crew with NBA players, and after a great deal of thinking, I have landed on this group.
Danny Ocean: LeBron James
Pretty obvious choice here, so I'm not going to go too deep on the explanation of this one. LeBron is the elder statesman of the league, where everyone past, present, and future knows him, and if anyone were going to be capable of getting a crew together to pull off a heist, it is him. He also is the only player in the NBA that could pull off the line: "Well, I know all the guys you'd hire to come after me. They like me better than you."
Rusty Ryan: Stephen Curry
I'll be honest, this is probably the spot I had the most trouble with. I want to keep it current players for the younger guys in the crew, which takes the most obvious answer (Dwyane Wade: trusted friend of LeBron, wears a suit better than most any NBA player ever, etc.) off the board for me. I considered Giannis and KD here, but I think Steph fits the Rusty Ryan aesthetic. There's an effortlessness to how Rusty does things that I think mirrors how Steph plays and a natural charisma that shows up when it's showtime for both of them. You also have to be able to command the respect of the crew — Linus: "Who do you call when you have a problem? Everyone: "Rusty!" — which not many in the league can do better than Curry at this point. I'm not sure how Steph feels about eating shrimp cocktail as an afternoon snack, but I think we can make it work.
Linus Caldwell: Luka Doncic
Besides Danny/LeBron there is no comp I feel more strongly about than Luka Doncic as Linus Caldwell Junior Varsity. Luka is the highly talented young up-and-comer with the skills to be the best, but also is a little whiny and has some maturing to do before he takes the mantle as The Guy in the league. Also can't you see Luka wearing exactly this outfit.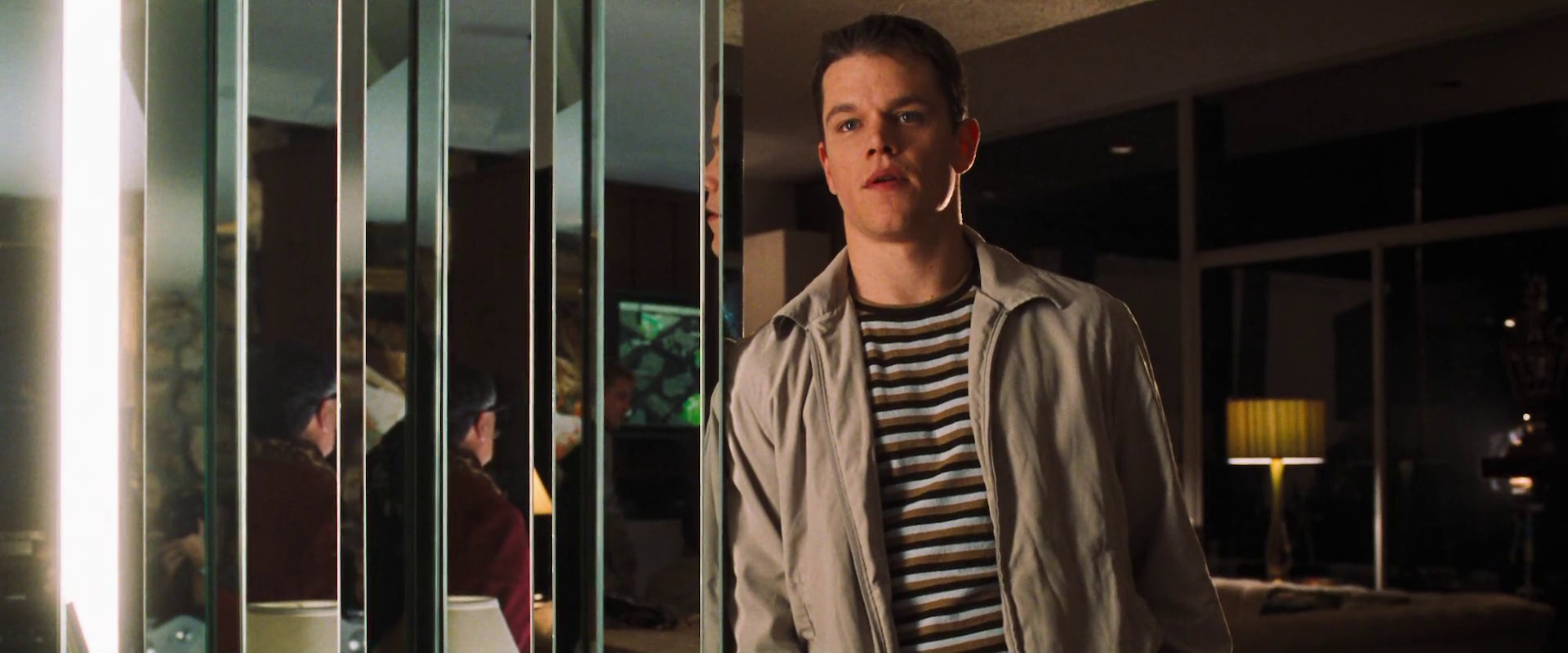 Basher Tarr: Jimmy Butler
Jimmy feels like the player most likely to do a hilariously over the top Cockney accent, and also would be my pick for the player most likely to know his way around some explosives. He also has spent his entire career desperate to work with some proper villains again.
Frank Catton: Draymond Green
Frank is the crew's slick talker with a big smile. C'mon now, who else in the NBA could pull off the 'Nuff Said bit from 13 or the moisturizer monologue with Billy Tim Denim in 11? That's all Draymond.
Reuben Tishkoff: Michael Jordan
The money behind the operation who is constantly smoking cigars and wants to raise the minimums so he can play all the seats? That's the most Michael Jordan description I've ever heard. Also, there aren't many legends that the entire league would drop everything to pull a revenge job for if they got screwed out of a casino deal — and there's no former NBA star more likely to get involved in a questionable casino deal than Michael.
Saul Bloom: Shaq
Shaq is retired and living in Florida and loves wearing disguises and talking in funny accents. He's basically already Saul, and we can't do this without Saul.
Malloy Twins: Brook (Turk) and Robin Lopez (Virgil)
Even if we took the "have to be brothers" part out of the equation, if I asked you for the two players most likely to end up in an "I'm not touching you" fight in a van, you would say Brook and Robin Lopez. They're also malleable to different roles, happy to do the dirty work, and also a little bit weird and a little bit obnoxious (but in an endearing way).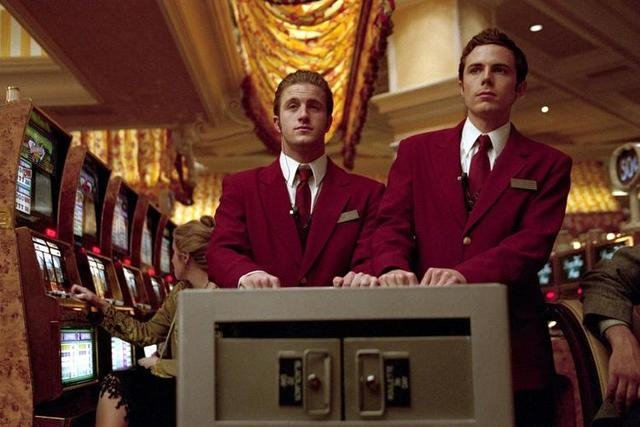 Livingston Dell: Jarrett Allen
There isn't an NBA player I would trust to hack into a security system more than Jarrett Allen. He's also a quiet, fairly unassuming character in the overall landscape of the league, which fits perfectly to the Livingston aesthetic.
Amazing Yen: Jose Alvarado
We got ourselves a grease man! A small, sneaky fella capable of slipping in and out of tight windows to steal stuff? Buddy, that's Jose Alvarado.
Terry Benedict: Mark Cuban
I don't love this one, mostly for charisma reasons, but it has to be an owner who would, after having players steal from him, eventually join their side for a later heist. Mark Cuban really just wants to be one of the guys very badly and would absolutely do that.
Willy Bank: James Dolan
Owns the hottest new hotel giant Sphere thing on the strip and is the owner most likely to screw someone out of a deal. Also the most likely NBA owner to have shaken Frank Sinatra's hand and later utter the words "Screw Sinatra's hand."
Roman Nagel: Nikola Jokic
Jokic doesn't have time to be there for the full job, cause this is an offseason play. He has his horses to tend to. But in a pinch, when you need someone with a unique skillset to create something, he's the guy you call and pay a large sum of money to show up.
Francois Toulour: Victor Wembanyama
I mean, he's a lanky French guy trying to prove he's the best to ever do it. Also, I just like the visual of Wemby doing the laser dance from 12.
Denny Shields: Rich Paul
Danny Ocean's friend who pops up in the background and is connected to all the high rollers? That is Rich Paul.
Could I keep going? Absolutely, but I should get back to actual work here. That said, if someone wants to give me a large sum of money to make this movie happen, I'll drop everything.