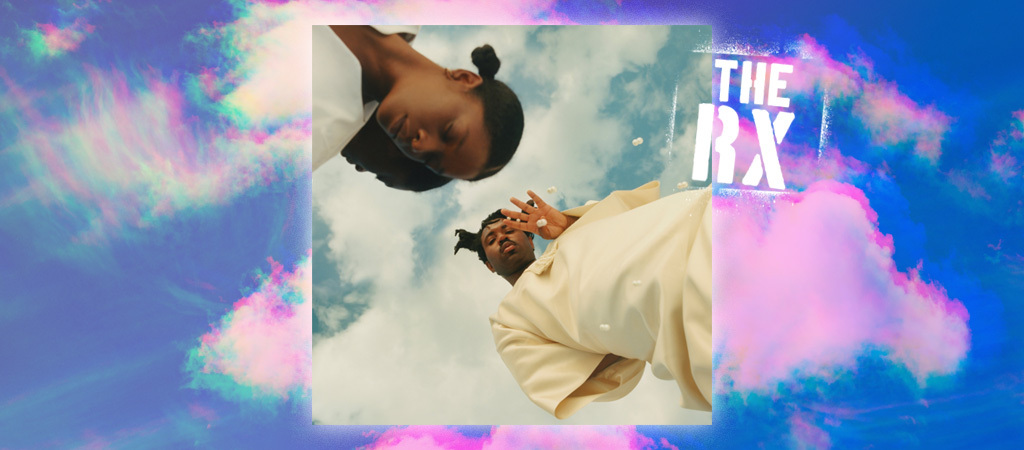 The RX is Uproxx Music's stamp of approval for the best albums, songs, and music stories throughout the year. Inclusion in this category is the highest distinction we can bestow and signals the most important music being released throughout the year. The RX is the music you need, right now.
Time always progresses, whether it be one day closer to when our taxes are due or one day closer to when our existence on Earth is over. The sun rises, it sets, and the moon appears. It progresses whether we're ready for it or not. Sampha seems to understand that on his second album Lahai, his first body of work in six years and first since 2017's Process.
However, for the London singer, accepting it is a more difficult task. Amid heartbreak and grief, it almost feels like Sampha hoped time would be courteous enough to wait for him, allow him to sort and recover from his feelings, and not be so fast to move on. The opening record on Lahai, "Stereo Color Cloud (Shaman's Dream)," begins with a female voice that chants choppily, "I wish you, could, time / Time, missile, back, forward / I miss you, time, misuse / Time flies, life issues." Though broken up and missing words, the message is still clear.
In "Jonathan L. Seagull," Sampha poses a question that seems to be directed at this progression of time, among other things. "We've both dealt with loss and grief in separate ways / On the same track running at a different pace / Will I catch up or will you just race away someday?" Watching the world continue to spin as you work through grief or heartbreak can make the task of catching up insurmountable. The balance between the days where we fall behind and the ones we feel faster than the world keeps us on pace.
For someone who questioned so much in the face of loss, Sampha sings with hard-won clarity throughout the 14 songs on Lahai. He stands optimistic under blue skies and the bright sun, opposing pessimism under rain clouds with records that aim to be the light at the end of the tunnel for listeners who might be struggling with the latter. "Only" encapsulates Sampha's existential questions well while also coming clean about the emotional damage that was incurred over time.
Sampha's lyrics capture the swarm of uncertainties that lie in his head. Fluttering and erratic instruments are juxtaposed with Sampha's soothing vocals as a way to show that peace can exist amid the whirlpool of the unknown as Sampha acknowledges the freedom to be him with love and protection from others on "Spirit 2.0." Likewise, he conquers regression on "Can't Go Back" as rapid drums and high hats dance in the background. There's a mental and emotional fight at hand and Sampha excels at both telling, showing, and making us feel its existence.
Much of Lahai is inspired by Richard Bach's 1970 book Jonathan Livingston Seagull. As Jonathan, a literal seagull, aims to discover more about the capabilities of their own body through their growing passion for flight and travel, Sampha seeks to accomplish the same level of self-discovery, growth, and more. In the book's namesake track, he sings "Even though we've been through the same / Doesn't always mean we feel the same / Doesn't always mean we heal the same / You are not me and that's okay" — a reminder that comparison is the thief of joy.
Lahai contemplates life, death, love, and the time to experience it all. Although the questions are neverending and the answers often don't arrive as quickly as we'd like them to, there's no fear in Sampha's eyes. Instead, he runs head-on into and through the uncertainty that lies ahead of him. He's now on the other side and proud of the progress he made.
Furthermore, Lahai is an enchanting display of growth and acceptance as a result of unfortunate events. Sampha's sophomore album was created with the intention of capturing both the swarming winds and settled dust that occurs on the journey. Six years gives you plenty of time to figure things out, and with that time available for him to use, Sampha made the absolute best of it.
Lahai is out now via Young Recordings. Find out more information here.