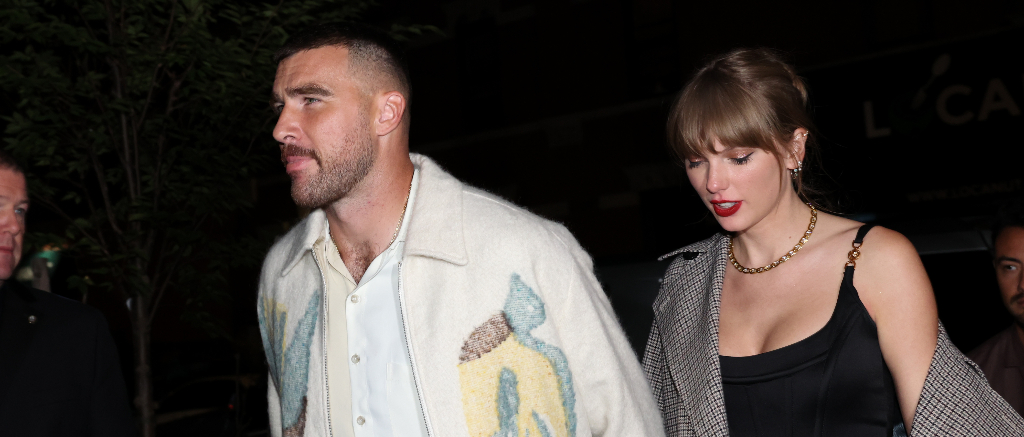 Travis Kelce has remained the NFL's best tight end even as his personal life has been put under a spotlight. Kelce, the Kansas City Chiefs star who leads all players at his position in receptions (48) and receiving yards (525), is currently dating Taylor Swift, who has become a fixture at Chiefs games over the course of the season.
As it turns out, Swift attending games is quite the boon for Kelce's stats on a given day. During the Chiefs' 31-17 win over the Los Angeles Chargers this past week, CBS pointed out that Kelce's numbers are much better when Swift is in attendance when compared to — their words in a terrific "Anti-Hero" pun, not mine — him being "left to his own devices." This came up on the most recent episode of the New Heights podcast which Kelce hosts with his brother, Eagles center Jason Kelce, and apparently, he's fully aware that his numbers are better when Swift is at his games.
Travis Kelce reacts to his stats when Taylor Swift is in attendance vs. his stats when he's "left to his own devices."

(via @newheightshow) pic.twitter.com/L0RiQjxQyG

— Yahoo Sports (@YahooSports) October 25, 2023
As Kelce pointed out, Kansas City Chiefs coach Andy Reid is pretty happy that she's showing up to games and helping to get the best out of his All-Pro tight end. Anyway, Patrick Mahomes said he knew during Swift's first Chiefs game that he had to get Kelce a touchdown, and it certainly seems like that has remained the case.