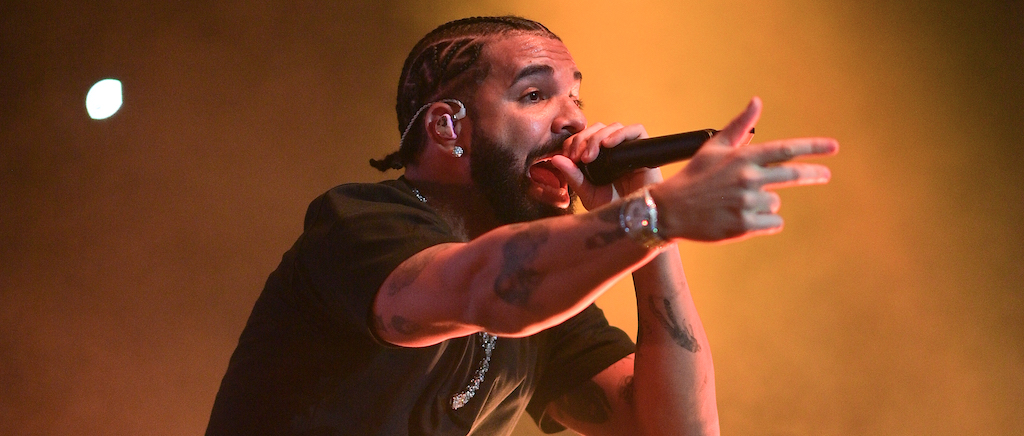 Drake often alludes to liquor and spirit brands in his music. On his 2021 single "Girls Want Girls," he parties in the club with Casamigos. He proudly carries Hennesy in his hand on his 2016 single, "One Dance." But one particular beverage stands out as the rapper's favorite.
In a recent interview shared to TikTok, Drake revealed that his favorite drink is Onda, a seltzer with a tequila base.
Drake is often seen in clubs and at parties with the drink in hand. While the drink comes in a can, Drake often pours it over ice, into a spherical glass.
"Everybody always sees me with this drink and they ask me what it is and they ask me for one," said Drake in the TikTok clip. "It's an Onda; a tequila spritz-esque cocktail, passion fruit flavor by the way."
Onda Tequila Seltzer was founded in July of 2020 by Noah Gray, the Chief Executive Officer; Max Dworin, Chief Operating Officer; Kelli Adams, Chief Creative Officer; and Pretty Little Liars actress Shay Mitchell, Chief Brand Officer.
In the clip, Drake shouts out the fellow Canadian, and reiterates his love for the drink.
"Shout out to my brother Matt, shout out to Shay — of course, Shay Mitchell — who came up with this product," said Drake. "And now I drink it every day. I'm probably on my millionth glass."