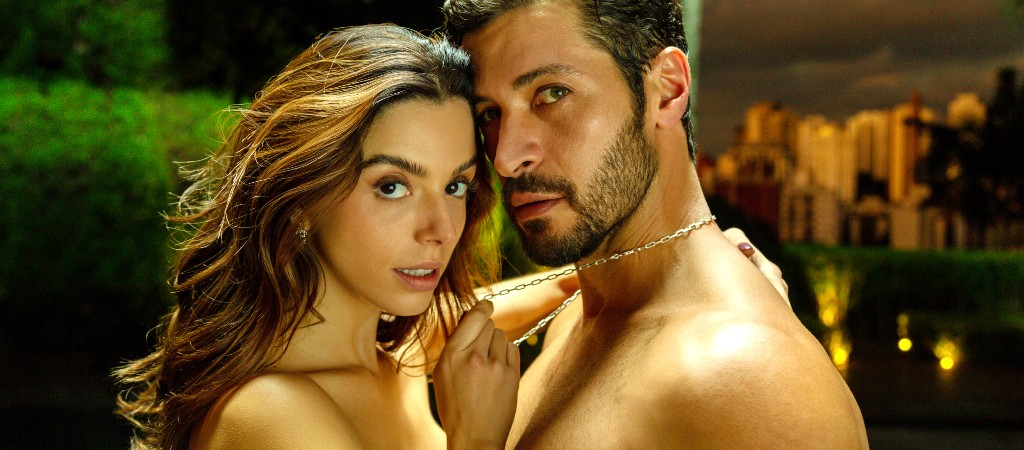 After 365 Days broke records on Netflix by surprisingly dominating the viewing charts last summer thanks to its super-horny scenes, the streamer is back with another erotic film that looks poised to hit the same spot. In the new Brazilian film, Burning Betrayal, the sex scenes are reportedly off the chart to the point where they "border on the pornographic" just like 365 Days.
The story centers around Babi (Giovanna Lancellotti) and her new lover Marco (Leandro Limo), and according to Decider, they waste very little time going at it. "The two almost immediately begin having hot sex on the beach, hot sex on a picnic table, hot sex on a kitchen island, hot sex on a chair, hot sex in the shower, and occasionally, hot sex in bed," Meghan O'Keefe writes.
Of course, it's too early to tell if Burning Betrayal can seduce viewers like 365 Days, which spent 12 consecutive days as the most-watched film on Netflix despite having a Rotten Tomatoes score of zero percent. Will raunchy sex conquer all again? We're about to find out.
Here's the official synopsis:
Sometimes your unconscious desires have a way of pointing you to truths hiding in plain sight. When Babi (Giovanna Lancellotti), a successful accountant, learns that her fiancé's been cheating on her, she's furious, devastated, and has no choice but to start over: She gets back on her motorcycle, joins a bike club, and dyes her hair dark. Meanwhile, she crosses paths with Marco (Leandro Limo) — or, as she privately nicknames him, "the hot judge" — and suddenly she's swept into a torrid affair. But is there more to her new paramour than meets the eye? "He's obsessed with the truth, but shrouded in mystery," Babi tells her friends cryptically.
Burning Betrayal is now available for streaming on Netflix.