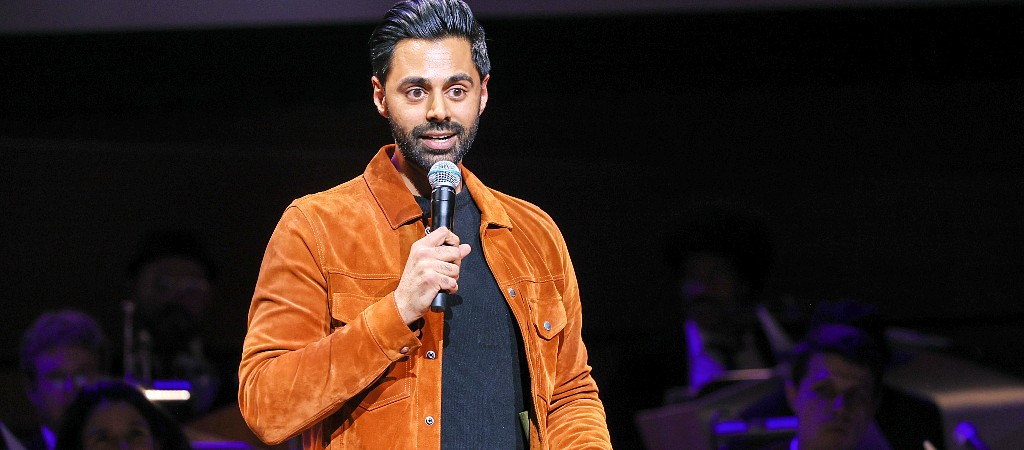 Hasan Minhaj saw his chances of becoming the new host of The Daily Show turn to dust after an exposé in The New Yorker revealed that the comedian had embellished significant details about his personal life in his stand-up act. While stretching the truth is common in stand-up comedy, the sticking point with Minhaj is that he was making specific claims about racism and Islamophobia in his life that didn't fully match reality.
Later reporting claimed that Minhaj allegedly had The Daily Show hosting gig buttoned up. Unfortunately, Minhaj and Paramount Global reportedly decided to wait out the writers strike before making an announcement. When the New Yorker article hit, Paramount reportedly squashed the deal and resumed its search for a new host.
Now, Minhaj is firing back. The comedian made an exhaustive 20-minute video addressing The New Yorker article point-by-point.
"There were omissions and factual errors in The New Yorker article that misrepresented my life story, so I wanted to give people the context and materials I provided The New Yorker with full transparency," Minhaj said in a statement to The Hollywood Reporter who was provided with an exclusive copy of video that the comedian described as a "20-minute deep dive with graphics and excessive hand motions."
Minhaj's biggest issue is that he wants to make it clear that he's "not a psycho," which is the impression that he also got from The New Yorker:
"To everyone who read that article," he continues, "I want to answer the biggest question that's probably on your mind: Is Hasan Minhaj secretly a psycho? Underneath all that pomp, is Hasan Minhaj just a con artist who uses fake racism and Islamophobia to advance his career? Because after reading that article, I would also think that."
Minhaj's biggest point of contention is how The New Yorker handled the prom story, which involved Minhaj arriving to pick up his date, only to be told by her mother that she didn't want her daughters in pictures with a "brown boy." In reality, that confrontation didn't happen that way, but Minhaj insists he was rejected because of race. He claims he provided "corroborating evidence" to The New Yorker, "and yet they misled readers by excluding all of that and splicing two different quotes together to leave you thinking that I made up a racist incident."
However, Minhaj doesn't deny embellishing his more political anecdotes about being harrased by the FBI and taking his daughter to the hospital over a fake anthrax scare. "I just want to say to anyone who felt betrayed or hurt by my stand-up, I am sorry. I made artistic choices to express myself and drive home larger issues affecting me and my community, and I feel horrible that I let people down," Minhaj said.
After wrapping up the 20-minute long response, Minhaj once again reiterates that he's "not a psycho" and ends on a self-deprecating note.
"The guy in this article is a proper f*cking psycho, but I now hope you feel like the real me is not," Minhaj said. "I'm just a guy with IBS and low sperm motility. Again, there is much more important news happening in the world right now that needs your attention. So I appreciate you watching, I take the note, and I hope to see you at the next show."
(Via The Hollywood Reporter)