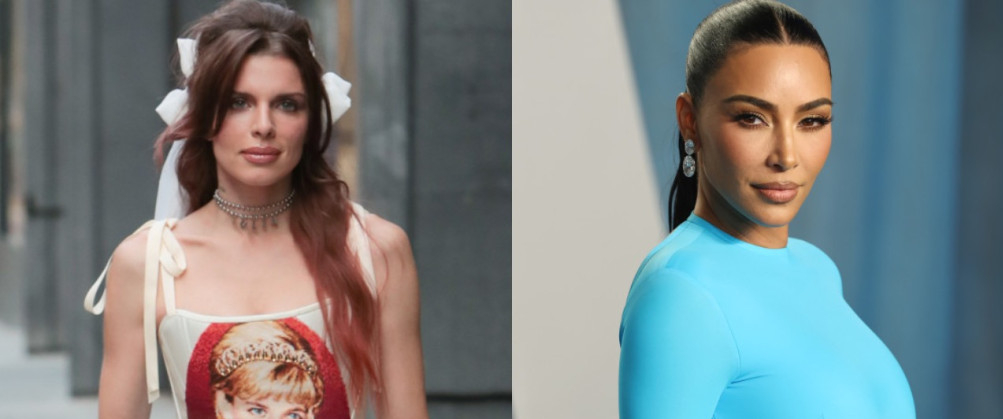 So many (too many?) celebrity memoirs are making headlines, and it might seem like Britney Spears' The Woman In Me is the juiciest (and most heartbreaking) selection making the rounds. Do not, however, sleep on Julia Fox's Down The Drain. In her book, the Uncut Gems actress detailed her past as a dominatrix (and she does have some unsolicited advice in that department for Pete Davidson). Additionally, she discussed her experiences with drug addiction and her unconventional time while dating Kanye West.
Related to that subject, of course, would be Kanye's ex-wife, Kim Kardashian. Fox previously claimed that she agreed to date Kanye in order to give Kim a break, but does she really feel that much goodwill for the reality star and SKIMS maven? Well, Fox sat down with Vanity Fair to take a lie detector test, and that subject came up. As it turns out, the detector believed that Fox was telling the truth when she said this:
"I actually really love her. I grew up watching Keeping Up With the Kardashians and I actually liked it before they were even cool, and when people would bash her I would always go to bat for her. And I thought she f*cking killed it in American Horror Story, so she is a multi-talented queen."
These days, both Kim and Julia can rest easier knowing that Kanye won't ask them to wear ridiculous (and sometimes matching) outfits in public. That, among other demonstrated Kanye qualities, must be exhausting to deal with on a one-time basis, let alone chronically. Whew.
(Via Vanity Fair)