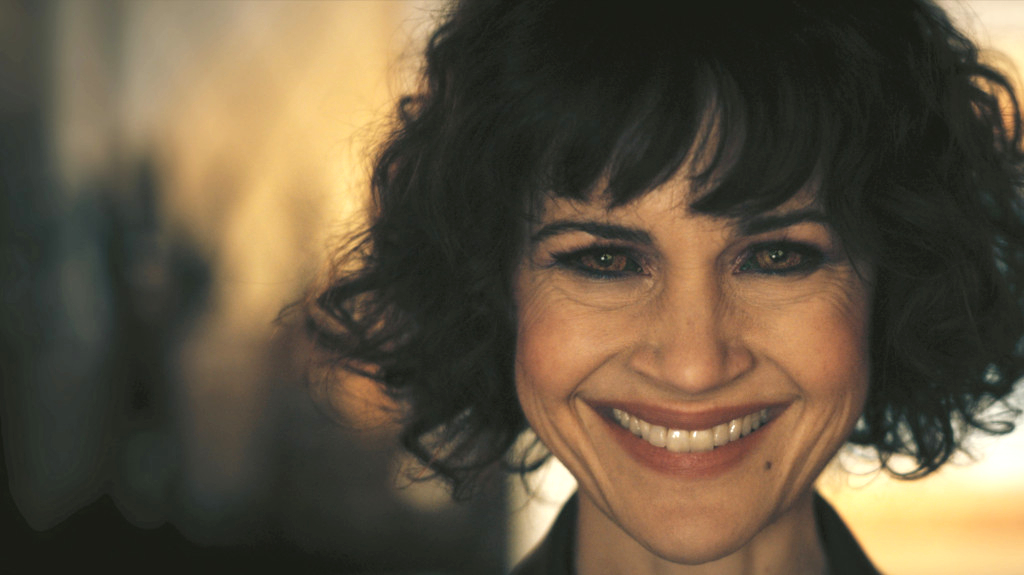 Warning: Spoilers for The Fall of the House of Usher ahead.
Anytime Mike Flanagan calls up his pal Carla Gugino to be in something, you know it's going to be pretty messed up, which is exactly what happened with his new show, The Fall of the House of Usher.
Flanagan's latest Netflix show follows the extravagant Usher family and the various family members (and enemies) that revolve in the inner circle. Think Succession with a lot more death and destruction. The story is loosely inspired by the works of Edgar Allen Poe, with modern-day influences splattered throughout. So who is Verna, the mysterious figure who seems to appear just in time for some chaos?
The name "Verna" works as an anagram for raven, a central figure in Poe's universe, and also a likeness to death itself. Verna is present and lurking throughout all eight episodes before it is revealed in the finale that the two main siblings, Roderick and Madeline Usher, made a deal with her on New Year's Eve so many years ago that they would have wealth, power, and freedom, but when it was Roderick's time to go, the rest of his bloodline would succumb with him. Hence, the fall of the house, and all of those outlandish deaths.
Even though Verna was really there, it was the family that made the deal and followed through with their deeds, Verna was just the messenger who made sure that they experienced some karma for starting the controversial pharmaceutical company. Remember when family businesses were just, like, small mom-and-pop candy stores? We should bring those back.
The Fall of the House of Usher is now streaming on Netflix.