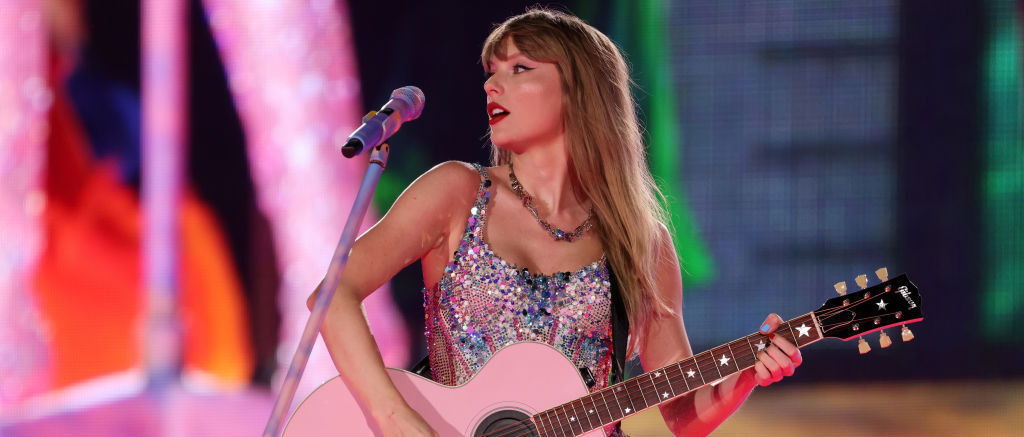 In the span of three years, Taylor Swift has managed to record four of her past albums including 2008's Fearless, 2012's Red 2010's Speak Now, and lastly, 1989, which was initially released in 2014. But, why is Swift re-recording her albums in the first place? Well, she's on a mission to own all of her music through each recording's masters. Although she hasn't said it explicitly, many artists work toward this goal to ensure they retain full legal rights to their catalog to maintain full creative and financial leverage over the works.
So, what has Swift said publicly about her fight to secure her master by way of re-recording her albums? After completing her second re-recording, Red (Taylor's Version), she shared more insight during her appearance on Late Night With Seth Meyers.
"I know everyone has busy lives. So, I feel the need to explain what I'm doing because it's not normal. Basically, I've always wanted to own my music since I started making my music… There was something that happened years ago where I made it clear that I wanted to be able to buy [back the ownership rights over] my music," said Swift.
She continued, "That opportunity was not given to me, and it was [instead] sold to someone else. So, I figured because I was the one who made this music first, I could just make it again. So, that's what [I'm] doing. So when something in parentheses says, '(Taylor's version),' next to it, that means I own it, which is exciting."
Swift's discography was purchased by her former label head, Scooter Braun.