Believe it or not, it's already *checks calendar* the tail end of October. We find ourselves in the land of pumpkin spice lattes, cozy sweaters, and warm-hued walks as Mother Nature begins to cool down and prep for a deep cold-season sleep.
Fall is a great time to travel, as the shoulder season allows more breathing room from mass tourism. Whether you opt for a budget-friendly fall getaway on the Amalfi Coast, a seasonally-inspired spa treatment, or maybe a Colorado brewery tour to sip on a "warming" seasonal beer, it's a great time to book a trip at home or abroad.
Headed abroad? Here are the best flight deals out of the country between now and Thanksgiving.
If you wish to stay closer to home this fall season, we tapped electronic producers and travel writers for some seasonal inspiration. They're sharing their favorite towns for a fall getaway — from warmer weekend trips to Joshua Tree to seeking out fall foliage in the Appalachian mountains. See you on the road as the last leaves fall!
Vanessa Temblador (@hey.vanessa.renee): Buena Vista, Colorado
Located just two hours south of Denver is the charming downtown area of Buena Vista, CO. It truly is the perfect mountain town to explore in just about every season but come October, just as the season starts to change, things get a little more magical outdoors. Take in the mountain views from the outside patio at The House Rock Kitchen for a delicious lunch, and then head across the street for a tasty treat at Louie's Ice Cream.
If you're looking for adventure, Cottonwood Pass offers plenty of hiking and biking trails nearby. If water sports are more your thing, the Arkansas River is a great place to go rafting, swimming, and fishing. However, as the fall season brings cooler weather, it's the perfect time to visit the hot springs! Buena Vista is home to two very well-known hot springs, Mt. Princeton Hot Springs Resort, and Cottonwood Hot Springs Inn & Spa, both offering incredible experiences and should not be missed!
Mojave Grey (@mojavegrey): Joshua Tree, California
As the days shorten and the cool desert nights come alive with vibrant colors and subtle whispers of folklore, Joshua Tree stands as an emblematic haven for the soul. This iconic Californian destination has deeply rooted significance to our band, Mojave Grey. Every corner of Joshua Tree, with its vast expanse and ethereal beauty, is the inspiration behind our unique sound—a convergence of classic rock and modern electronic elements. This "sonic gray space" not only defines our music but also narrates our journey.
For those seeking an unparalleled fall experience in Joshua Tree, we'd recommend embracing the raw, wild spirit of the desert: start with a sunrise hike through Hidden Valley, lose yourself amidst the national park's iconic monolithic rock formations, and treat yourself to an evening under the starlit sky at Pappy & Harriet's, a legendary desert watering hole. If fortune favors, you may experience a musical echo of what Mojave Grey encapsulates. Because in Joshua Tree, every heartbeat, every whisper, and every tune becomes part of a grander tale—one that we hope to capture in our track "House of the Sun."
Mike Carroll (@jerseyportraits): Hawks Nest Highway, Sparrow Bush, NY
Hawks Nest Highway is an autumn gem that offers fall foliage lovers the chance to see a unique perspective of colors that stretch along the Delaware River. During the month of October, adventure seekers travel to this popular destination to capture radiant images of the Delaware River and the well-known winding Route 97 which is just outside of Port Jervis, NY. Keep an eye on the fall foliage reports for the best time to visit!
There are a wide variety of places to eat before and after your adventure. The Fox N Hare Brewing & Pub offers local craft beer, appetizers and salads. The Black Rabbit Saloon, Two Rivers Grille, and The Riverside Creamery are also great options to satisfy your cravings!
Emily Hart (@emilyventures): Fayetteville, West Virginia
One of my favorite places to visit in the fall is Fayetteville, West Virginia. The town of under 3,000 comes alive in the autumn season, with plenty of outdoor adventure and leaf-peeping opportunities. Adjacent to New River Gorge National Park, I'd recommend spending a day exploring the park, hiking Long Point Trail, then head over to Arrowhead Bike Farm for dinner, brews, and even a camp spot if you're interested. Stay in nearby Oak Hill at River Expeditions and book a thrilling whitewater trip on the Gauley River – fall is "Gauley Season," when dam releases create what is thought to be the best whitewater conditions in the country.
Bridge Day happens on the third Saturday in October – when BASE jumpers fling themselves off the New River Gorge Bridge. There is also a 5K, rappelling, and high lining for the daredevils among us. Head downtown to Cathedral Cafe for a unique breakfast and to Pies and Pints for my favorite Sriracha Shrimp pizza.
Night Tales (@nighttalesmusic): Los Angeles, California
As autumn leaves tumble and the evening shadows play on the vibrant streets of Los Angeles, it presents a rhythm, a heartbeat distinct from any other cityscape. LA, in its multifaceted splendor, has been a muse for Night Tales since our transition from the vast landscapes of Australia. The metropolis, with its tapestry of cultures, soundscapes, and electric vibes, has deeply influenced our musical transformation—a fusion of melodic beats with the raw essence of urban life. It's a testament to our evolving journey and experiences in the City of Angels.
For wanderers keen on soaking up the essence of LA this fall, here's our advice:
Head over to Tsujita Noodle in Sawtelle Japantown for the best bowl of ramen we've had so far in the states. Truly a healing bowl after returning from a week of shows on the road. Plus, the ambiance on that street gives you an authentic experience for being located in west side Los Angeles.
For those in West Hollywood, we frequent a drink and bite at E.P. & L.P. on Friday nights to get the weekend started. Owned by fellow Aussies, they've curated a beautiful rooftop bar overlooking the Hollywood hills. It's the perfect way to kick off your night in Weho.
And if you're seeking a breather from the hustle and bustle of the city, take a cue from Aaron. He loves taking his dog for a playful afternoon at Rosie's Dog Beach in Long Beach, just south of LA. It's a serene escape and a perfect place to reflect upon the myriad influences that LA brings to our music.
Mikala Lugen (@mikalalugen): Asheville, North Carolina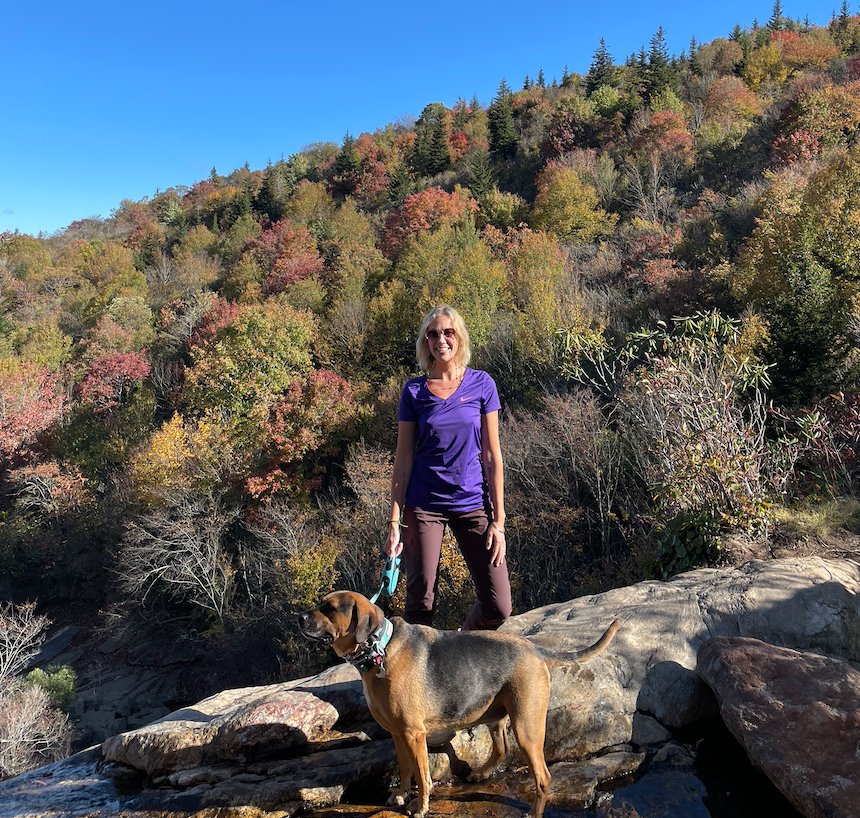 I've lived in many different states during the fall season, but let me tell you something: nowhere is as beautiful as Asheville, North Carolina. In my first fall season here, I can see why thousands of tourists flock to the city this time of year. Asheville has one of the most dramatic displays of fall foliage in the country due to its extreme elevations. With more than 100 species of deciduous trees, this gives the Blue Ridge Mountains one of the longest and most vibrant leaf peeping seasons.
The Blue Ridge Parkway overlooking the Appalachian Mountains is a sight to see. You can see a rainbow of fall colors at Graveyard Fields, about an hour south of the city on the Blue Ridge Parkway. The pass opens up to a large parking lot where people set up cameras and chairs to bask in the sunshine mountain colors all day, while others opt for the three-mile Upper Falls trail that leads to a waterfall. Because Asheville sits right in the heart of the mountains, you can't really go wrong with just getting out on a hike anywhere within a two-hour radius of the city. Colorful autumn-setting hikes can be found at Craggy Pinnacle, Black Balsam Knob, Sam Knob, Max Patch Mountain, Mount Pisgah, Bearwallow Mountain, Linville Gorge, Lookout Mountain, and more.
Of course, you can't go wrong with spending time in downtown Asheville to enjoy the fall weather. Grab yourself a pumpkin spice latte (if that's your thing) or your favorite hot drink from Summit Coffee or Pollen Coffee & Flowers and walk among the fall foliage in the city center and visit the dozens of cute shops. There's also never a bad time to spend a day at the idyllic 250-room Biltmore Estate – America's largest home – but fall especially boasts a stunning fall garden display and scenic hiking trails.
WHIPPED CREAM (@whippedcream): New York, New York
Featured Upcoming Tour Dates: Chicago, IL (12/29); San Francisco, CA (12/30)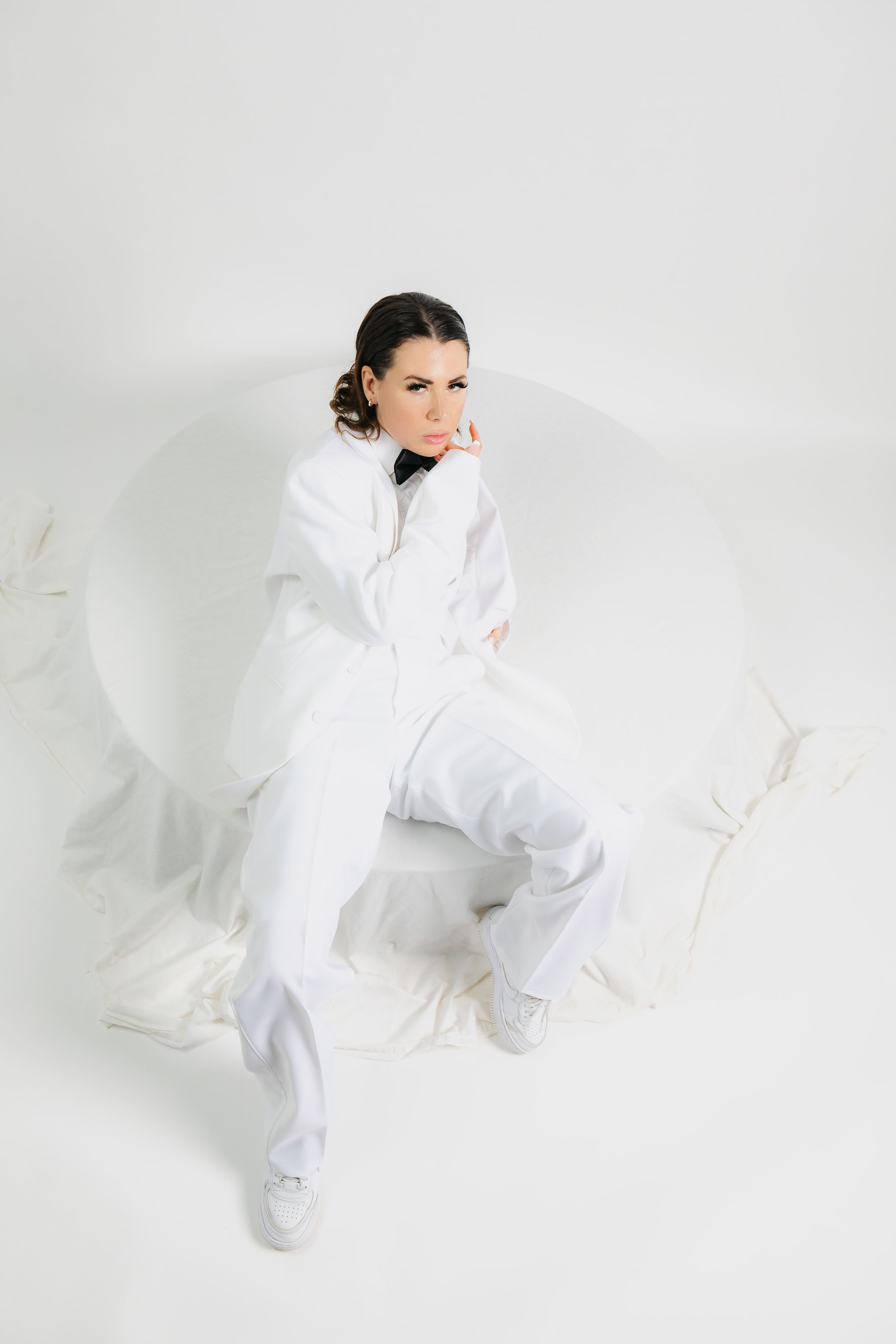 My favorite spot to go during fall is New York, it's the ultimate autumn destination. I love to catch the sunset by Brooklyn Bridge Park, there's nothing quite like savoring the serene beauty here. I love New York for its dynamic energy and diverse fashion scene, it's always captivated me, and especially during fall, it all blends seamlessly with the cityscape as the leaves and foliage transform and burst into colors and vibrancy.
I love walking the city at any time during fall season because of the ever-changing scenery. I adore NYC during fall because I also feel like there's less of a crowd during this time and the weather is the classic fall weather I love.
Alexandrea Sumuel (@wander.with.alex): Roanoke, Virginia
Roanoke, recently dubbed as a "fun fall weekend getaway" on the TODAY Show, is a must-visit this autumn season. Visitors will be treated to breathtaking views of Virginia's Blue Ridge foliage and an invitation to stay at the charming Liberty Trust boutique hotel in downtown Roanoke. Nestled in the heart of the Blue Ridge Mountains, Roanoke offers a blend of vibrant urban life and natural wonders. A stone's throw away, you'll find the Go Outside Festival and the cherished Virginia Tech.
As the leaves turn, Virginia's Blue Ridge transforms into a canvas of russet, gold, and fiery red. With the Blue Ridge Parkway freshly opened from milepost 121.4 to 136, it's the ideal time for an unforgettable drive or hike. But for a twist on traditional leaf-peeping, take to the Roanoke River. There, reflections of fall's splendor dance on the water's surface, providing a unique and tranquil experience.
Easy to reach from Washington, D.C. by Amtrak or by air through the Roanoke-Blacksburg Regional Airport, Roanoke promises a captivating fall escape. Visit and let Virginia's Blue Ridge enchant you.
Kristin Corpuz (@kristincorpuz_): Joshua Tree, California
Fall is my favorite time of the year to escape to the desert for a weekend getaway. The sun finally lets up enough for me to enjoy the outdoors without burning to a crisp but there are still enough daylight hours to spend time in nature. Plus, the temperatures get rather cool at night, perfect for cozying up by the fireplace. While I always love hiking through Joshua Tree National Park for the views, but the towns of Joshua Tree and its neighbors, including Yucca Valley, Twentynine Palms, and Pioneertown, always keep me entertained, too.
Vintage and antique shopping in the area is an absolute must (I usually hop from store to store in Yucca Valley), and there is a seemingly endless assortment of kitschy and eclectic art installations to discover, like the World Famous Crochet Museum and Noah Purifoy Outdoor Desert Art Museum, which are both free! If you love old western movies, you absolutely have to make a stop in Pioneertown. (Cowboy boots and hat not required, but definitely encouraged.) One of my favorite hidden gems is Garth's Boulder Garden in Pioneertown, which is a donation-based nonprofit nature preserve and artist collective. It's one of those places that you just have to visit to understand.
As for where to stay, there's no shortage of Airbnbs to choose from, but my personal favorite is Arro Dunes, which is a gorgeous secluded getaway in Twentynine Palms. It's the most serene, tranquil escape I've ever had the pleasure of experiencing and I would book and rebook many times over.
Melanie Gordon (@livinginflowco): Boulder, Colorado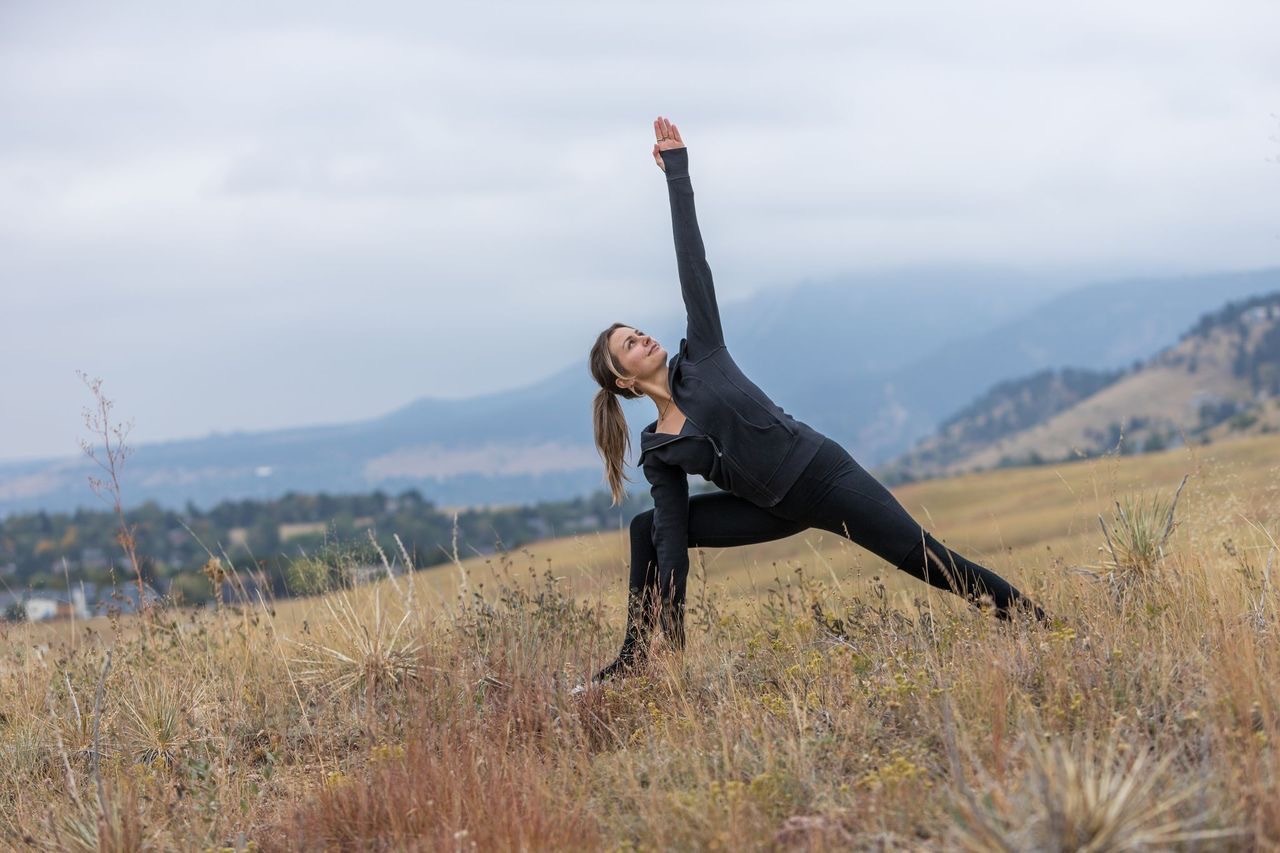 The perfect fall weekend requires three things: colorful leaves, autumnal cocktails, and good vibes. Boulder has all three plus Deion Sanders. Since they're on TV in most American households right now, why not spend a weekend in Buffs territory? Boulder is just under an hour from DIA and downtown Denver, and less than two hours from mountain towns like Vail and Estes Park. But like I said, Boulder has everything you need for a festive fall getaway!
Feel the crisp mountain air with a hike in Chautauqua Park amongst the changing leaves and aromatic pine trees. Consider also taking a drive up Flagstaff Mountain for scenic views of the Rocky Mountains. Of course, treat yourself to a proper Lucile's brunch of beignets, eggs Pontchartrain, and Baileys Irish coffee afterwards. If you stride down Pearl Street to "walk off brunch" when it's really an excuse to go shopping, I won't tell anyone. Just be sure to stop by the Boulder Farmers Market too! You can go leaf peeping in Nederland in early fall or simply drive down Mapleton Ave when the season is in full swing. When night falls, The Sink is the spot for a Buff's game pregame (some things never change, class of '17, here). Remember to bundle up in the stands at Folsom Field!
As for food, Boulder's dining scene ate and left no crumbs. From farm to table (River and Woods) to "flown in while still alive" (Jax Fish House), you'll be eating good alllll weekend. For drinks, The Bitter Bar surely has a few fall-flavor-infused cocktails, and the espresso martini at Jill's always delivers. If you're looking to mingle, check out Velvet Elk Lounge, License No. 1, or Rosetta Hall (this bar always makes me feel like I'm in Grand Central Station). The weekend wouldn't be complete without a spa treatment at The Dragontree (deep tissue for me, please).
Concerts at Red Rocks Amphitheatre are scheduled through November 12th, so if there's still a solid month to catch a show at this world-renowned venue. You can even go during the day when there's not a concert happening and explore its 738 acres of hiking trails, geological wonders, and astounding views.
Adam Davis (@adamdavphoto): Two Harbors, Minnesota
The absolute best place to spend those brisk and beautiful fall days is Two Harbors, Minnesota. Just past Duluth, a quarter of the way up the scenic Highway 61 lies the magnificent Two Harbors. Brilliant fall colors, stunning waterfalls, and the endless blue waters of Lake Superior meet one-of-a-kind restaurants, fantastic breweries, and plenty of historic sights to enjoy with family and friends. Palisade Head, Tettegouche State Park, Gooseberry Falls, and the Superior Hiking Trail show off those breathtaking Autumn colors and are must-do's for the adventurers.
For a more casual day in town, visit Castle Danger Brewery, Split Rock Lighthouse, Betty's Pies, and Black Woods Bar and Grill for good eats and hang out spots. You will not regret booking a fall getaway to the North Shore!
Electric Polar Bears (@weareepb): Phoenix, Arizona
Featured Upcoming Tour Date: Amsterdam Dance Event (10/18)
Phoenix, Arizona might be synonymous with scorching summers, but the fall season brings a refreshing change to the Valley of the Sun perfect for a polar bear. From September through November, Phoenix is the destination for those seeking pleasant weather, breathtaking natural beauty, and a vibrant cultural scene.
One of our favorite places during this time is the Desert Botanical Garden. As the temperatures cool down, the garden's diverse cactus and succulent collection come alive in a bouquet of colors. It's the ideal place for Zero's leisurely strolls.
Snowball likes to explore the nearby Papago Park, which boasts stunning red sandstone formations and picturesque hiking trails. For a unique experience, take a sunrise hot air balloon ride over the Sonoran Desert to witness the breathtaking desert landscape.
Fall in Phoenix is also marked by exciting events, with the Arizona State Fair being a highlight. It's a delightful blend of thrilling rides, delicious fair food, and live entertainment that make us forget we're living in a desert! Additionally, the Dia de los Muertos PHX Festival celebrates Mexican culture with vibrant parades and music.
Uproxx Life Editor, Steve Bramucci (@steve_bramucci): Leavenworth, Washington
Everybody who goes to Leavenworth, Washington — a city that manages to be built in complete homage to small Bavarian mountain towns without feeling fake or campy — comes back saying, "I can't believe how much I loved it." Like a comedian who gets laughs by committing fully to a bit, the town is so thorough in its recreation of Bavaria that you have to give the place credit and you end up being entranced. There are parts of NYC that feel very European but those aside, this is probably the most genuinely ~Euro-feeling~ spot in the United States.
Not surprisingly, Leavenworth is absolutely hammered with guests over Christmas. And keeping it 100 — it is amazing that time of year. But speaking as a Pacific Northwesterner, I vote for the fall season visit. I'm talking about early November, when you can hike and explore outdoors and the Christmas vibes are also getting kicking.
If you go this time of year, make time for the Icicle Gorge Trail. It's a four-mile mission but absolutely worth it, with stunning views of the gorge, the river, and thick forests. Cholchuck Lake is another must, if only for that whistful picture of you in fall clothes staring out at the middle distance. If you have the money, be sure to wind down from these adventures with an overnight at the Posthotel — one of the most well-regarded, buttoned-up, and sexy hotels/ spas in the entire region.