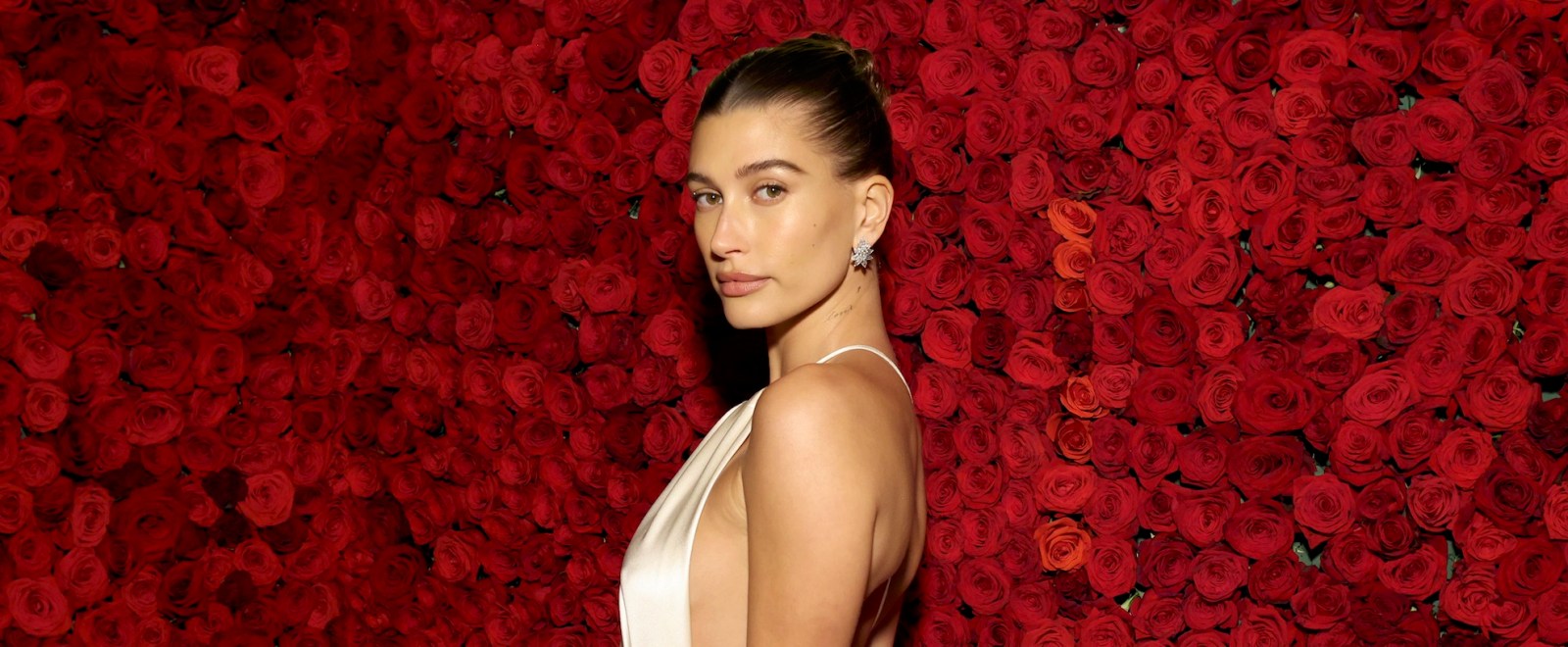 Is Scary Movie having a moment? Maybe it's the time of year or the ongoing popularity of Scream and Saw, but I've heard the 2000 spoof of horror films referenced on multiple podcasts lately, mostly about how good it is. That sounds like weak anecdotal evidence (because it is), but I have proof of Scary Movie's cultural resurgence. You can find it on Hailey Bieber's Instagram.
The model dressed up (or undressed, really) as Carmen Electra in the opening scene from Scary Movie. In the parody of Scream, Electra plays the Drew Barrymore character who gets slashed to death by Ghostface. Instead of wearing Barrymore's white sweater, she runs through lawn sprinklers in nothing more than a bra and underwear. There's also a joke about Electra having sex with Prince. It's still very funny, possibly in a you-had-to-be-there kind of way. The point is, Bieber nailed the look, which you can see here.
[Bieber] showed off the finished look in a series of portraits taken by Amber Asaly, which you can see here. To complete the costume, which, per stylist Dani Michelle, was custom-made for the model by Victoria's Secret, Bieber also wore a heart-shaped necklace, a watch, and a pair of black Converse low-top sneakers. Hairstylists Jen Atkin and Amanda Lee were on hand to assist with Bieber's blowout, while makeup artist Leah Darcy helped her nail Electra's bombshell glam.
Is it her husband Justin in the Ghostface costume? Now there's a twist.
(Via Glamour)