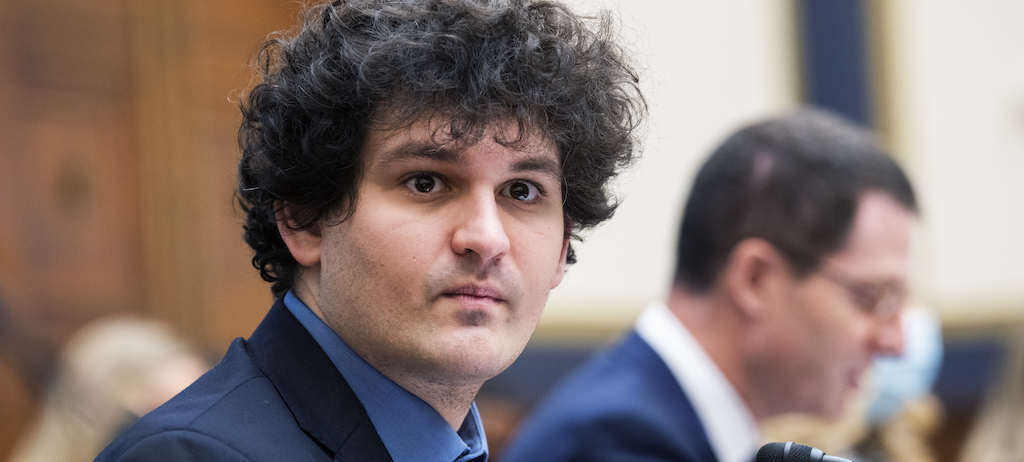 Disgraced cryptocurrency guru Sam Bankman-Fried was grilled by prosecutors on Monday as he stood trial for fraud and conspiracy charges relating to his tanking of the FTX exchange where he served as CEO.
Bankman-Fried made headlines when he was arrested in the Bahamas after billions of dollars was seemingly looted from the exchange following a series of shady financial dealings that has the former CEO sharing a jail cell with high-profile detainees. While taking the stand, prosecutors wasting no time grilling Bankman-Fried over every detail of his CEO tenure. Most notably, prosecutors zeroed in on Bankman-Fried's disdain for his customers who he's accused of bilking with his shady transactions.
Via CNN:
US Assistant Attorney Danielle Sassoon noted Monday that SBF publicly advocated for crypto regulation, citing a tweet in which he wrote his support for regulation was "contingent on protecting customers."

"That was just for PR, wasn't it?" Sassoon asked.

"No." Bankman-Fried replied.

Sassoon then referenced an exchange SBF had with a reporter in which he said "f*ck regulators" and that his advocacy was "just PR." Another private conversation showed SBF calling some customers "dumb m*therf**kers."
Sassoon also grilled Bankman-Fried about his unkempt hair and the allegations that he told his ex-girlfriend that it was the source of his power, and cutting it would have a "negative EV" or estimated value.
"I don't think I said it that way," Bankman-Fried shot back before prosecutors moved onto his trips to the Middle East with Anthony Scaramucci because, for real, this trial has everything.
(Via CNN, The Guardian)