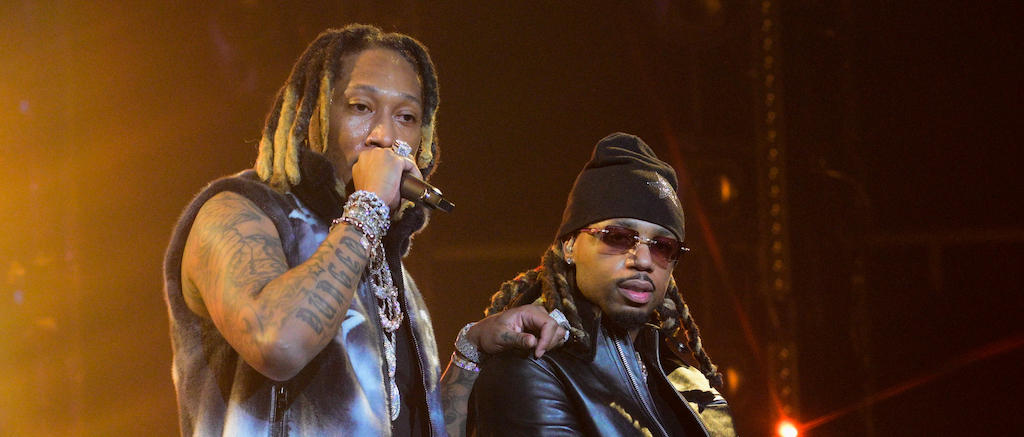 Metro Boomin has had a busy year so far, but fans have been looking forward to one project as much as any other. Although he's produced for the Spider-Man: Across The Spider-Verse soundtrack, a new Young Thug album, and even a symphony orchestra, what fans really want to know is when Metro's new album with Future is coming. Future and Metro have a long working history that goes back to the Atlanta rapper's second album Honest and includes smashes like "Jumpman" with Drake, "Mask Off," and most recently "Superhero (Heroes & Villains)" from Metro's latest album Heroes & Villains.
Well, I've got some bad news and some good news for those fans. The bad news is that the album does not yet have a release date. The good news is that per Metro's last update, the joint album will be his top focus for the rest of the year. In an interview with Complex, he said, "My blinders on tunnel vision. All I can see right now is me and Future's album. Nothing else until that's out. When it's a [release] date, the world will know." This could also, of course, be bad or good news for ASAP Rocky fans, since Rocky's album purportedly has heavy input from Metro; either this means that album is done or it's on hiatus while Metro finishes his joint project with Future.
In the meantime, Metro and Future have been teasing the project all year, with Future calling it the "album of the year" in January and Metro playing an unreleased song during a set in June. That could bode well… after all, there are only two more months left in 2023 for it to earn the distinction Future bestowed (although he didn't say which year, perhaps giving him some cushion for 2024.