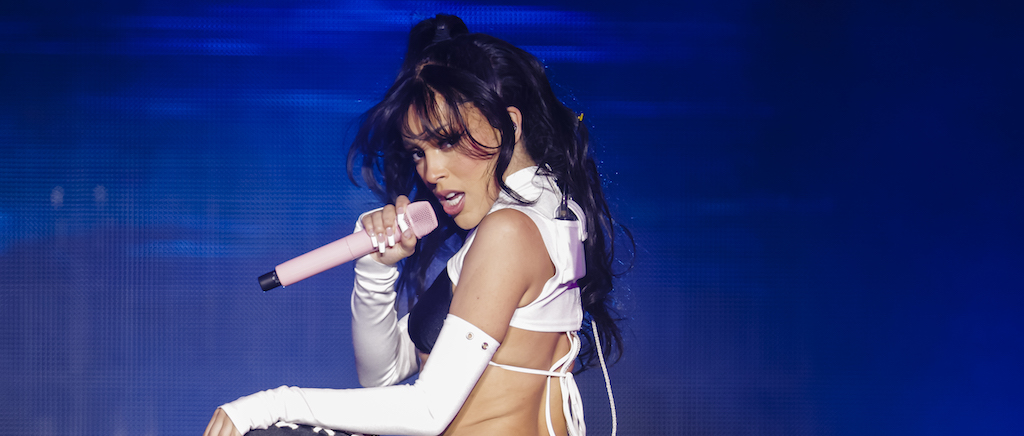 After months of waiting, Doja Cat's The Scarlet Tour will launch Tuesday, October 31. The "Paint The Town Red" rapper's performances at the 2023 VMAs gave fans a taste of what they should expect when she stops at a nearby city. Ahead of the launch date, Doja has teamed up with Amazon Music for an exclusive merch drop made for the tour.
The company revealed the partnership earlier Monday. The line features several clothing items, including a hooded sweatshirt, t-shirt, crop top, sweatpants, socks, hats, and more in varying colors. With the expectation of the hoodie, none of the pieces in the Amazon Music drop will be made available on-site during Doja's tour stops. The company revealed that a separate collection will be accessible in person at each venue.
Doja's finalized Scarlet album cover is one of the central visual elements. But in typical Doja nature, she wanted to spice things up by adding a layer of humor, with one of the pieces of merch features imagery poking fun at online claims that she's a member of the Illuminati.
The Doja Cat and Amazon Music merch for The Scarlet Tour is available for purchase now. Prices range from $25 to $120. Find more information here. Preview the line below.