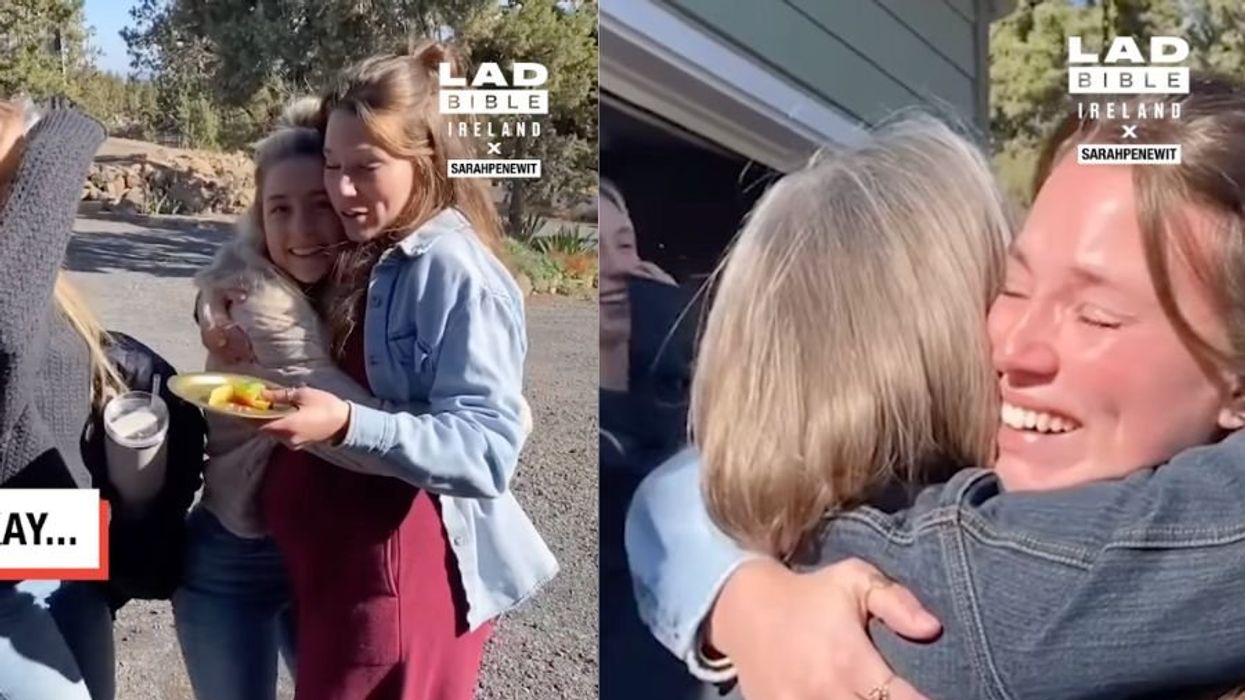 Sometimes we get caught up in the moment and overlook details that are right in front of our faces. It's usually little things, like forgetting a bag or not remembering what your spouse was wearing. But sometimes, we overlook some pretty significant things and it's something that can really only be explained by excitement.
A moment like that was caught on video and shared with LADbible on social media.
One woman having a baby shower was doing her duties greeting guests who arrived, particularly excited about a pair of friends that showed up. Hugs, smiles and greetings flowed while one person stood awkwardly to the side hoping the pregnant woman would stop to notice her. The woman sort of smiled as she watched the mom-to-be gush over her friends as she hugged their necks. It didn't take long before the pregnant woman looked in the direction of the person waiting to be greeted.
But it didn't register who was waiting patiently for a hug, until again, she looked in the direction of the woman waiting. Nope. Still didn't click.
---
One of the friends she was hugging looked baffled and amused that this very pregnant woman didn't notice her mother standing there. The girl's mom snuck into town to surprise her daughter for her baby shower but it took her daughter quite a while to figure out what was happening. Even after her friend spun her around to look in the direction of her mother, the woman only says, "there's lots of cameras."
When one of her friends physically point her to look in the direction of her mother, she looks shocked. Her mom lives out of state and isn't expected at the baby shower so the shock is real. The surprise quickly turned into hugs and giggles of joy and you can see the whole thing below.