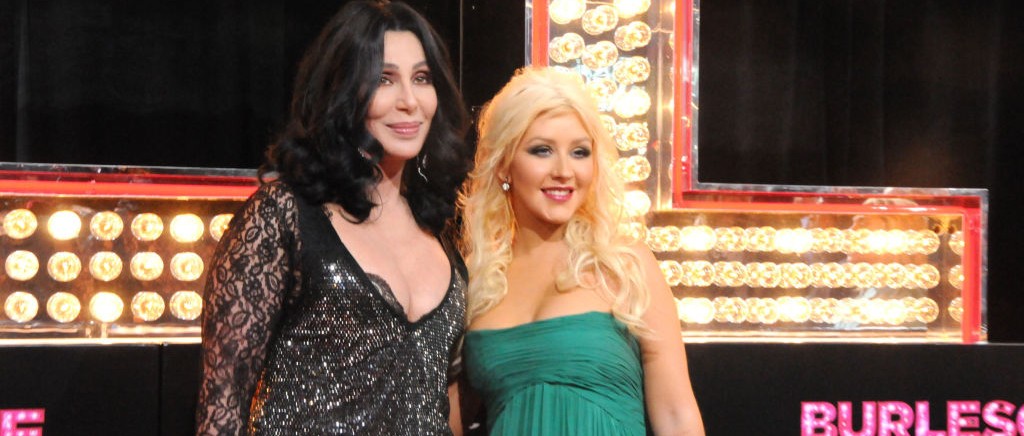 This Halloween, Christina Aguilera honored one of her mentors in a very fashionable way. In a video shared to Instagram, Aguilera re-enacted a scene from the movie Burlesque, in which she played the character Ali, who moves to Los Angeles with dreams to become a singer and a performer.
When she arrives to LA, she takes a job at a bar called Burlesque, where she is mentored by a woman named Tess (Cher).
But for Halloween, Aguilera opted to dress as Cher's character, instead of Ali.
In the clip shared to Instagram, Aguilera is seen rocking a tight bodysuit and a large wig, channeling Cher. The resemblance is uncanny, as Aguilera smoothly recreates Cher's movements and facial expressions.
Back in 2020, Aguilera spoke to Entertainment Weekly about working with Cher, in celebration of the movie's 10th anniversary.
She's truly an incredible woman and a force of nature," Aguilera said of Cher. "I respect her talent, her no-bullsh*t, genuine way of saying it as she sees it, making up her own rules, and helping to pave the way for so many other women in generations to come."
You can see the clip of Xtina in costume above.
Cher is a Warner Music artist. Uproxx is an independent subsidiary of Warner Music Group.