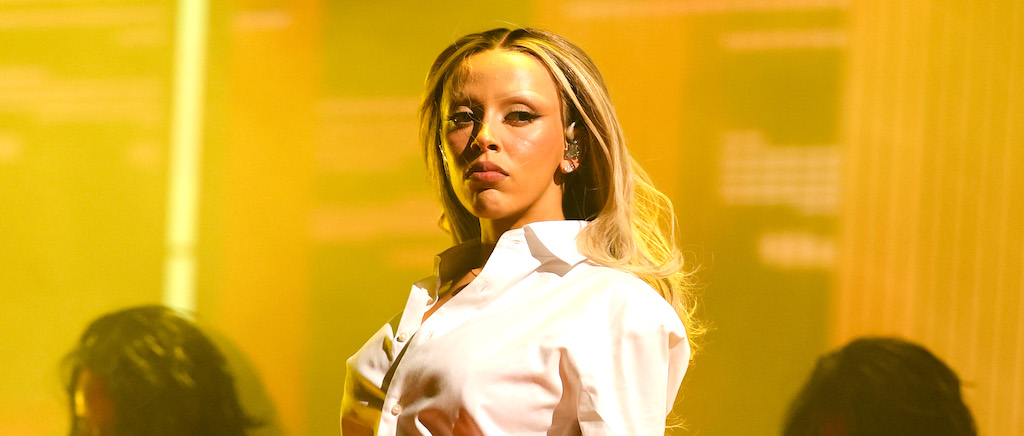 Doja Cat and Doechii have embarked on The Scarlet Tour promoting Doja's new album Scarlet, kicking off the tour in San Francisco on Halloween and continuing to Los Angeles tomorrow night. In addition to showing fans the setlists they'll be playing for the next month and a half, they also previewed an upcoming collaboration on night one. The massive screens onstage played what appears to be a snippet of a music video for the song, with Doechii and Doja cruising in a convertible in a clear visual homage to Thelma & Louise.
It's a fitting reference for the duo, who are both individually known for breaking rules and upsetting the status quo like the 1991 classic's titular heroines, who break away from their dull, depressing daily existences for a road trip that gets them not only out of their ruts but into a whole heap of life-changing trouble.
According to some social media users, Doechii previously teased the track during her Coachella debut earlier this year, although it wasn't the only song she previewed for fans during her set. It's apparently called "Shots" and while they did not yet allude to a release date, one imagines that it can't be all that far off.
You can follow Uproxx's coverage of The Scarlet Tour, including setlists and helpful information, here.