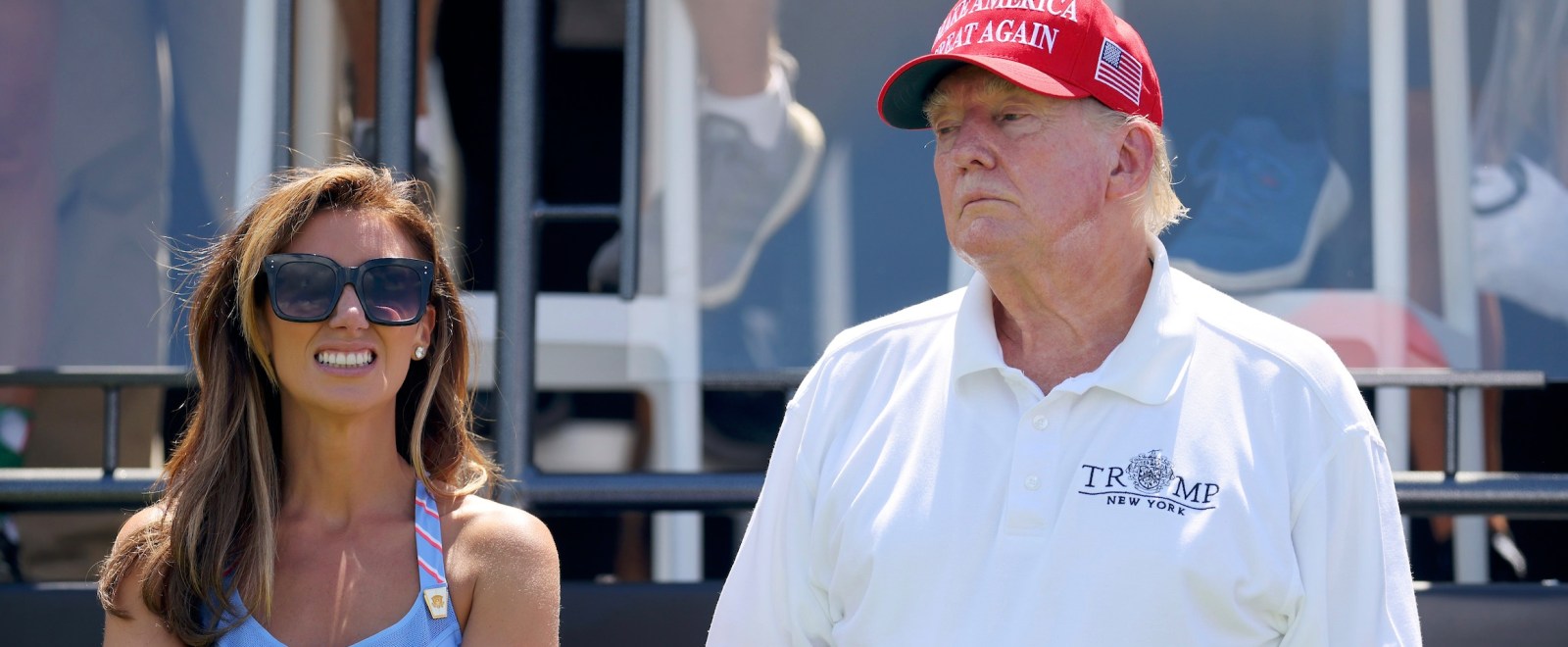 Donald Trump doesn't get his news from the "failing" New York Times or the "ever dwindling" Wall Street Journal. He's more of a Barstool Sports guy.
The former president — and future roommate of Mussolini — shared an article about his lawyer Alina Habba from the bro-centric website on Truth Social. The headline: "In the Most Nonpartisan Way Possible, Let Me Say Trump's Lawyer Alina Habba is the Kind of Attorney Who Can Fight My Battles Anytime." There's vague praise for the attorney ("But life comes at all of us at some point. And should the need ever arise, I'll do whatever it takes to hire this Valkyrie"), but it's mostly an excuse to embed posts from Habba's Instagram account, including one where she's bending over in a tight dress. It doesn't take a "stable genius" to decipher why the blog appeals to Trump.
Raw Story has more:
Donald Trump took a moment to celebrate his lawyer Thursday when he shared a Barstool Sports "article" that heaps praise on attorney Alina Habba — with a parade of photos of her in sexy poses… Readers are then treated to Habba popping open champagne with a saber on a golf course, practicing shooting skills at the gun range, drinking cocktails with friends, mimicking a showgirl's pose at a fundraiser, and dancing.
Habba, who was recently spotted at an UFC match wearing a "FJB" necklace (it ain't about Joe Burrow), has been accused of being a Charlie Kelly-level lawyer by legal experts. A perfect fit for Trump.
(Via Raw Story)