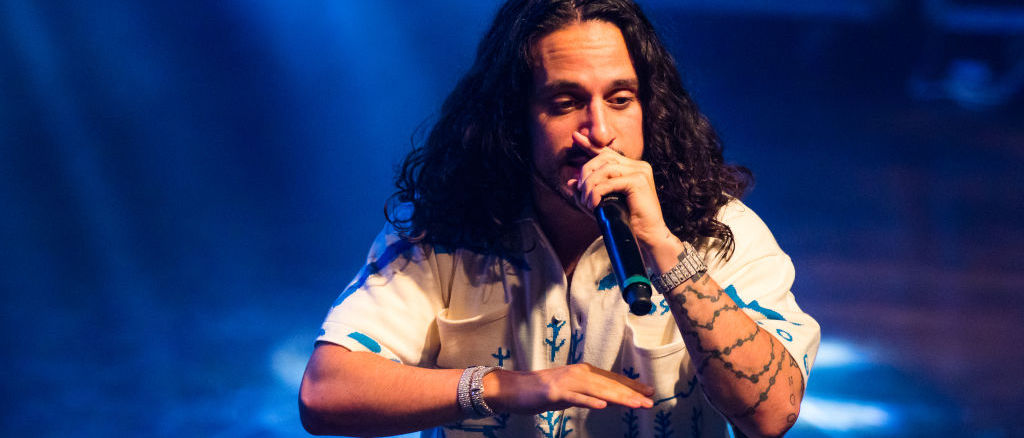 Uproxx cover star Russ has allegedly been the victim of a home burglary, according to a report filed to Georgia's Roswell Police Department that was obtained by TMZ. They claim that he had called into the station around 1 a.m. on Friday morning, after spotting the thieves through a safety camera.
It has been reported that they stole five guns, including "a pair of Glock 19s, a CZ Scorpion, and two Walther handguns." A pair of Chanel handbags were also taken, with a pink one that was valued at $15,000 and a black one that was worth $9000. Finally, they also drove off with a 2020 Mercedes-Benz C-Class AMG that belonged to Russ' girlfriend.
By the time officers arrived, they discovered that the front door was open and the burglars had tossed the place looking for items to take. They entered the property at around 10:15 p.m. on Thursday, as at least two used the basement door to enter. The group then left with suitcases and bags around midnight.
Thankfully, Russ was not home at the time, and nobody was injured. While the thieves are still at large, the musician was able to communicate with the officers through FaceTime — upon the discovery that his house had been broken into.
Based on the footage, the police haven't identified much about the suspects, but hopefully Russ can get his things back soon.