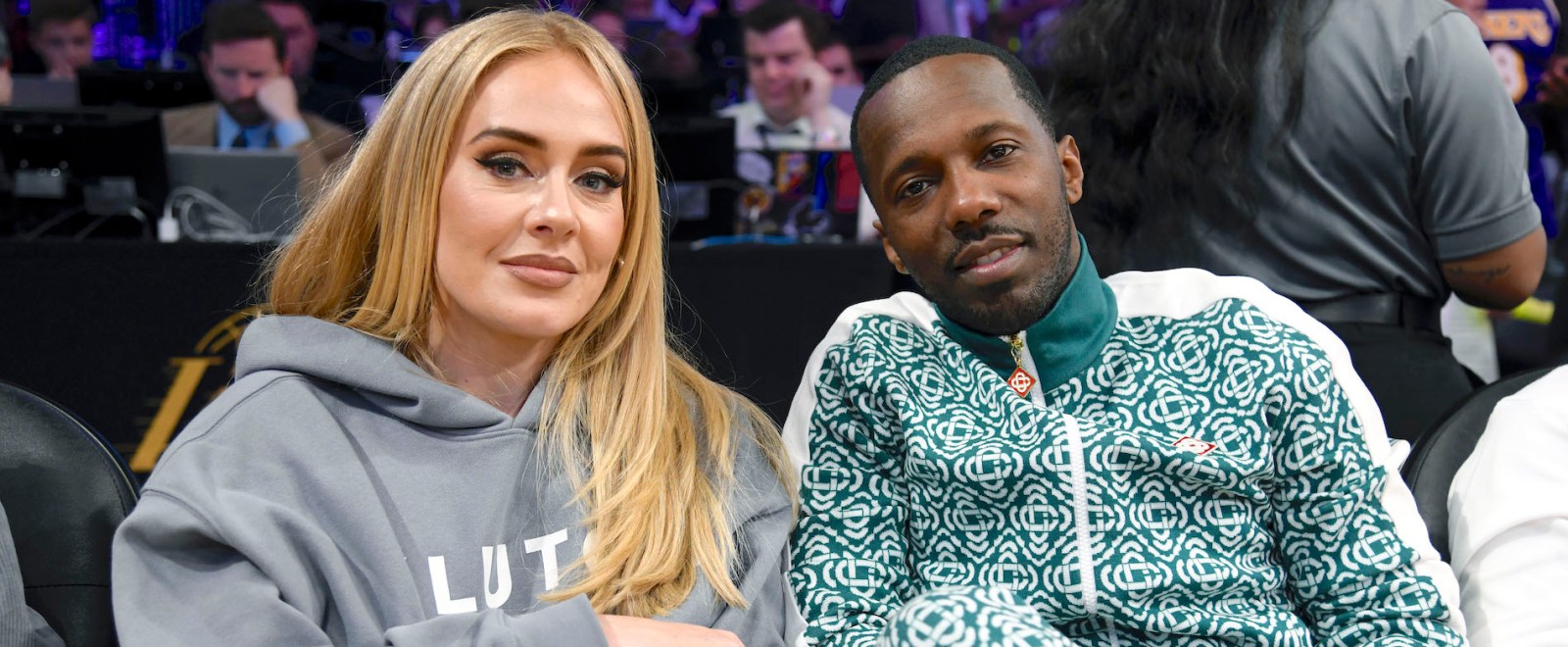 If there's been one constant in Adele's life over the past couple years, it's talk about her and sports agent Rich Paul, her boyfriend… or perhaps husband? Over the weekend, she reportedly confirmed she and Paul and married.
As Metro reports, Adele attended friend Alan Carr's stand-up show in Los Angeles, and during his set, he apparently asked if anybody in the audience had gotten married recently. According to supposed audience members who were in attendance, Adele reportedly shouted in response, "I did!"
It's worth being at least a little skeptical here, though. Video or audio of Adele's supposed proclamation has yet to surface. Furthermore, the source of the fan comments is Deuxmoi, a social media account focused on celebrity gossip. On top of that, even if Adele did say what she is reported to have said, she's long been known to have a good sense of humor and she was at a comedy show, so it's possible she was joking around and playing into all the rumors about her and Paul.
Whatever the case, Adele did refer to Paul as her "husband" back in September. Then, in October, Paul dodged (but didn't deny) a question about all the marriage rumors. So, until one of them gives a straightforward and straight-faced answer on the record, who knows?