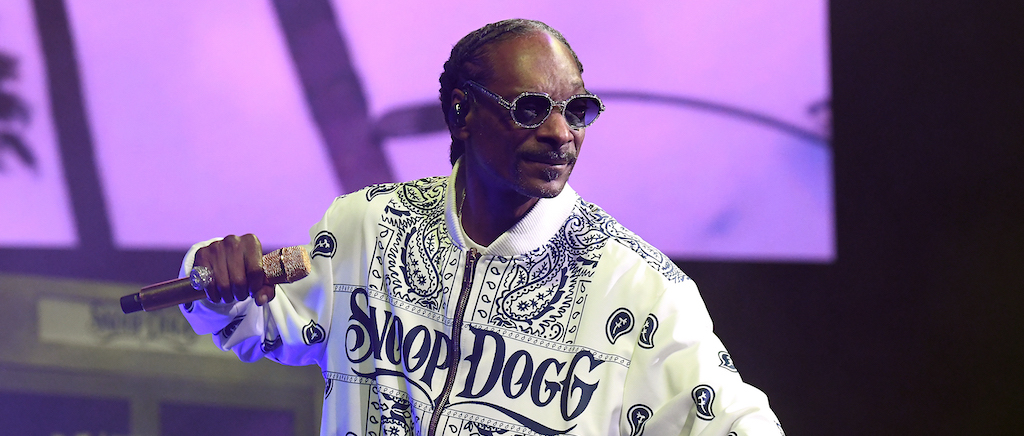 That Snoop Dogg is such a rascal. Last week, the West Coast rap godfather (pardon me… "Doggfather") sent the internet into a frenzy when he posted a graphic on his social media channels promising he was "giving up smoke." Of course, given that smoking weed is the cornerstone of his personal brand, many assumed it meant he was giving up his favorite activity — possibly for health reasons.
Meanwhile, the shrewder among us suspected the announcement was simply teeing up the launch of another new product or endorsement deal. For one thing, we know that Snoop's history with quitting the "Devil's Lettuce" has been sketchy at best, and for another, we're also aware of his nose for marketing and wicked sense of humor (the use of "smoke" and not "marijuana/cannabis/Mary Jane/pot/grass/reefer/chronic/tree/etc." was a dead giveaway).
Well, lo and behold, here's Snoop's announcement of a new endorsement deal with Solo Stove, a brand of smokeless outdoor fire pits (see? dead giveaway). In the ad below, Snoop demonstrates the use of one of the products (which seem a little goofy to me; the smoke flavor is essential to anything you cook over an outdoor flame!).
So is Snoop Dogg still smoking weed? I guess you can never be 100 percent sure, but it seems likely (he's probably lighting one up as you read this). Sorry, teetotalers, you lost this round. The only smoke the Dogg has given up is the kind you get from a campfire.