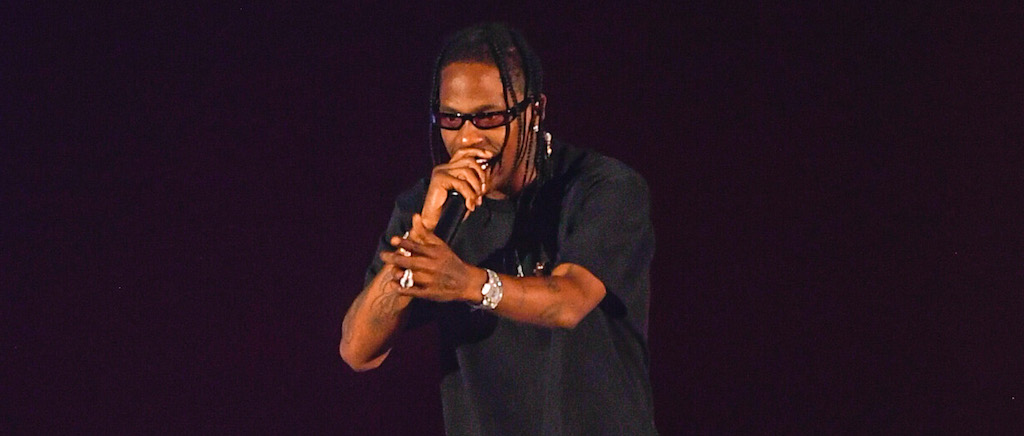 Travis Scott's Circus Maximus Tour hit Tusla, Oklahoma over the weekend, where the rapper graced fans with nearly a dozen encores of one of his Utopia hits. On Sunday (November 19), social media accounts lit up with footage from the night before exclaiming that Travis had performed the song "Fe!n" 10 times — including at least once joined by the song's featured artist Playboi Carti. You can check out videos from Saturday night's Circus Maximus Tour stop in Oklahoma City below.
"Fe!n," which was produced by Travis and features Playboi Carti and Sheck Wes, peaked at No. 5 on the Billboard Hot 100, giving Carti his highest-charting song yet and Travis his 14th top-10 hit.
Meanwhile, another notable moment from the ongoing tour saw Travis indulge in some adorable father-daughter bonding as he brought his daughter Stormi onstage with him as he performed "Mafia" in Inglewood, California's SoFi Stadium.
The tour has marked Travis' first since the Astroworld Festival disaster of 2021, which he addressed in a recent interview. In his first public statement about the incident since its immediate aftermath, Travis told GQ that he's been "overly devastated" by the deaths. "Those fans were like my family," he said. "I love my fans to the utmost… It has its moments where it gets rough and…yeah. You just feel for those people. And their families."