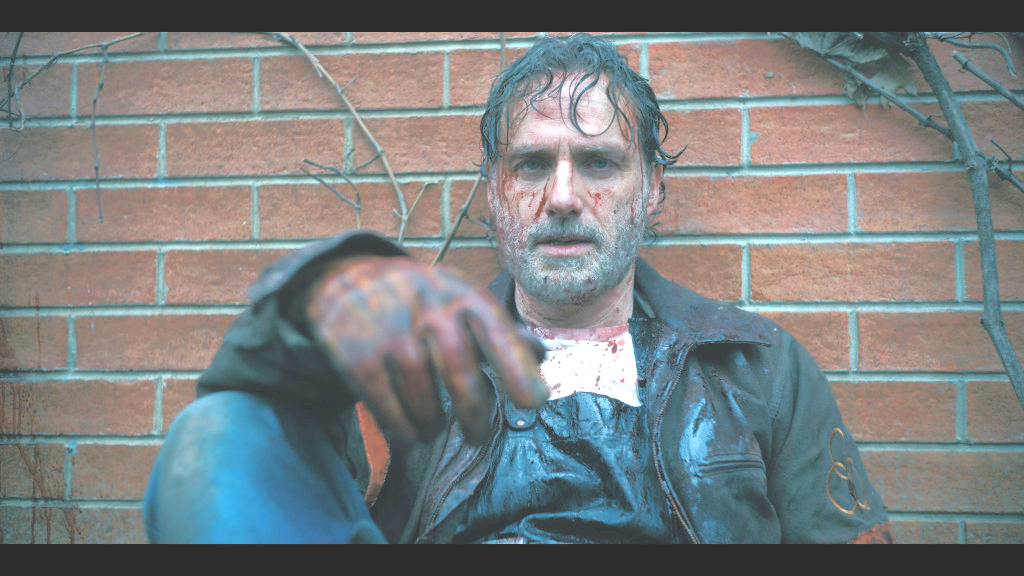 This week's Fear The Walking Dead episode brought that long-suffering series to an end with an answer to a pressing question, and Daryl Dixon is between ass-kicking seasons, so the next logical question from The Walking Dead fans is this: when will we see Rick Grimes again?
More specifically, that would be a question about when Rick Grimes (looking like hell) will surface when Michonne rescues his tush in The Walking Dead: The Ones Who Live? No one can expect Rick to look like sunshine and roses (or Keanu Reeves next to Norman Reedus) after all that time under CRM control, even if they did save his life after his last horse debacle. Yet at least AMC answered the "when" question, so the official countdown can begin.
February 25 will be that day, which is slightly surprising because I imagined that this show would try for a Valentine's Day-themed reunion between these long-lost lovers. Also, it sure sounds like Morgan will catch up with them as well, since he was looking for Rick in the FTWD finale, but Morgan doesn't receive a mention (rude) in The Ones Who Live's synopsis:
The Walking Dead: The Ones Who Live presents an epic love story of two characters changed by a changed world. Kept apart by distance. By an unstoppable power. By the ghosts of who they were. Rick and Michonne are thrown into another world, built on a war against the dead… And ultimately, a war against the living. Can they find each other and who they were in a place and situation unlike any they've ever known before? Are they enemies? Lovers? Victims? Victors? Without each other, are they even alive — or will they find that they, too, are the Walking Dead?
Again, The Walking Dead: The Ones Who Live debuts on February 25.