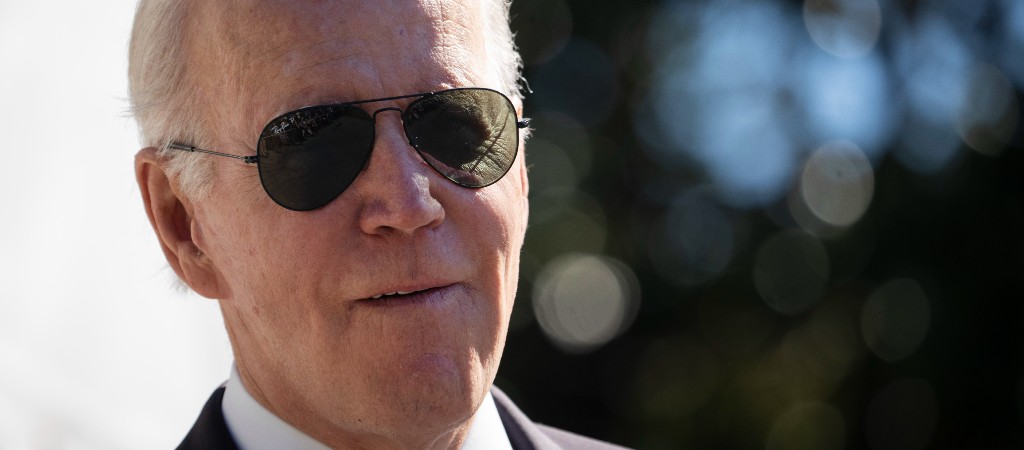 Nobody should expect Joe Biden to be up to date on all the latest pop culture happenings: In addition to being an 81-year-old man, his duties as President Of The United States probably tend to keep him pretty busy. He's trying his best, though, but that didn't stop him from confusing Britney Spears and Taylor Swift while pardoning a couple of turkeys.
Yesterday (November 20), Biden gave a pre-Thanksgiving speech in which he pardoned two turkeys, named Liberty and Bell (as NME reports). After noting that the two birds were pardoned after a trek spanning thousands of miles, he joked about their "difficult journey," quipping, "You could say it's harder than getting a ticket to the Renaissance tour, or or or… for Britney's tour. She's down in… it's kind of warm in Brazil right now."
Joe Biden mistakes Taylor Swift for Britney Spears while pardoning turkeys.

— Pop Base (@PopBase) November 20, 2023
There were no issues with his reference to Beyoncé's latest tour, but he fumbled when it came to Spears. She's not on tour at the moment and actually may never tour again: In response to media coverage of her new book The Woman In Me, Spears wrote, "that's exactly why I quit the business 4 years ago !!!"
Given that Swift's The Eras Tour is in Brazil right now — and that, alongside the Renaissance tour, is one of the biggest concert events of the year — that's presumably what Biden was referring to. As for his comment about the weather: Swift recently had to postpone a show due to the extreme heat the country was facing.