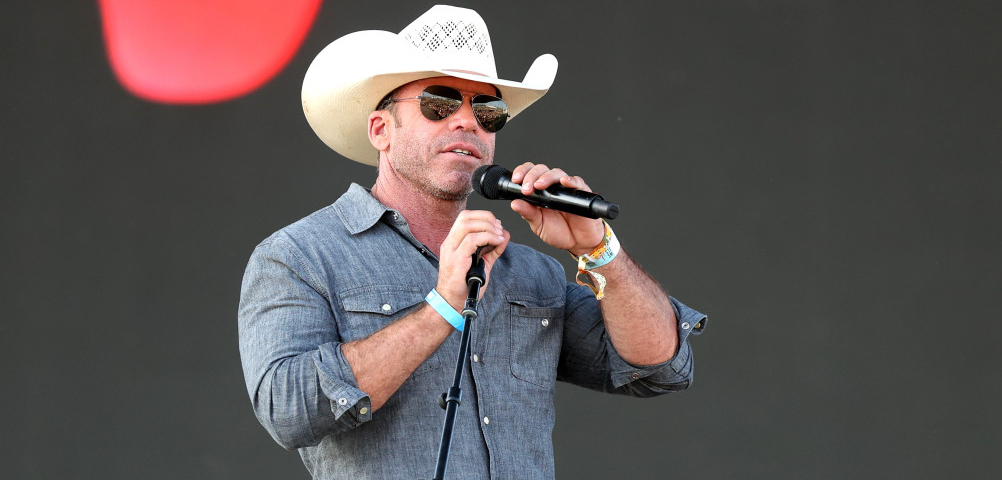 Yellowstone surely helped Paramount+ take flight in a huge way. Yes, the original series is only streamable on Peacock for now, but Paramount+ is where the Yellowstone prequels (so far including 1883 and 1923) and vast array of other Taylor Sheridan shows reside in streaming form. Naturally, a well-stocked movie library doesn't hurt matters, but thus far, the Sheridan shows are the cowboy kings to shine on the platform and even spread to marathons on Comedy Central (also a Paramount property).
As such, Sheridan's fingerprints will cover even more territory with other Yellowstone offshoots. Those will include 1944 and 2024, along with one that doesn't match up to a year: 6666. Hmm, or does it? I tend to think that futuristic cowboys might be a bit far-fetched for this franchise, but never say never. That might appeal more than the other theme that the title evokes (some Western exorcism story), but we are being ornery here.
Of course, there's actually a much better (and real) meaning for this upcoming spinoff's title. Let's talk it out along with what else we know about 6666.
Plot
This show has been the subject of speculation since Yellowstone said goodbye to Jimmy (Jefferson White), who departed for the 6666 Ranch in Season 4. What happened next? A lot of drama related to whether or not Kevin Costner would return overshadowed Yellowstone, and a lot of audience focus moved to 1923. The presence of Harrison Ford and Helen Mirren together (again) on TV screens will do that, but 6666 still very much remained an in-development thing while viewers waited to see what else Sheridan had planned.
Of all of the Yellowstone shows, this spinoff seems most destined to be close to Sheridan's heart and mind. Perhaps that's because he can, if he so wishes, call the place home in real life. 6666 takes its name from the grounded-in-reality Four Sixes/6666 Ranch (which actually took its name for a head of cattle with the "6666" brand) that Sheridan recently ponied up millions to purchase. 1923 has already filmed some scenes on the expansive swath of land, and Sheridan has been holding his cowboy bootcamps there as well.
Can we expect this show to have a personal touch? Perhaps. Sheridan lives the cowboy life as much as it's possible to do so for someone who seems to be juggling director duties for half a dozen shows and and screenwriting as well. So, one can probably expect this spinoff to be near and dear to his heart, but the characters will likely fit the Yellowstone mode of being slightly operatic while telling the story of their lives. In any event, it will be a relief for viewers to see Sheridan pick up that Season 4 Yellowstone connection to 6666 and ride home with it.
Here's the official 6666 synopsis:
Founded when Comanches still ruled West Texas, no ranch in America is more steeped in the history of the West than the 6666. Still operating as it did two centuries before, and encompassing an entire county, the 6666 has inspired a new scripted series where the rule of law and the laws of nature merge in a place where the most dangerous thing one does is the next thing. The 6666 is synonymous with the merciless endeavor to raise the finest horses and livestock in the world, and ultimately where world-class cowboys are born and made.
Cast
A-listers have been flocking to Sheridan's shows. He's reeled in Nicole Kidman, Harrison Ford, Sylvester Stallone, Zoe Saldana, Helen Mirren, Jeremy Renner, Donald Sutherland, David Oyelowo, and (yes) Kevin Costner. Matthew McConaughey has officially joined a Yellowstone series, but the general assumption is that he might be leading 2024. What of the 6666 cast, though? In all likelihood, an ensemble cast will be the way to go, and it does seem likely that a few Yellowstone ranch hands, Walker (Ryan Bingham) and Jimmy (Jefferson White), are queued up to get their hands dirty while shooting at the Four Sixes.
Release Date
The writers' and actors' strikes slowed everything down (as Taylor Sheridan did acknowledge, but he is a writing machine and famously whipped out the Tulsa King pilot in less than 24 hours, so he can work at warp speed (and generally doesn't rely on a team of writers) if he so desires. Or if he is so inspired! With that said, Paramount has not publicized an exact 6666 release date, but this spinoff seems to tailor made for an easy transition that it hopefully will not be long.
Trailer
No one is telling yet. In other words, no trailer exists yet, but here's a reminder of what could be in store at the 6666 Ranch, where this Season 4 clip shows Ross letting Jimmy know the business.
Hold onto your hats and boots for more 6666 updates coming soon.