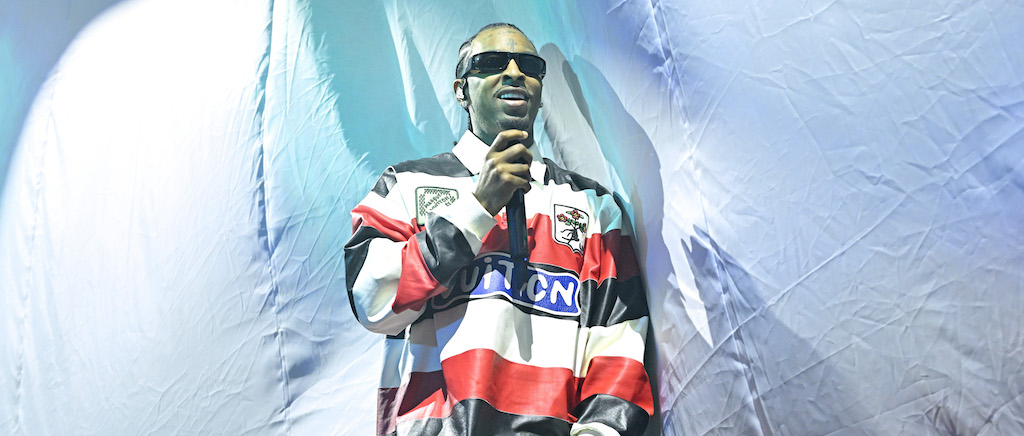 With just a couple of days to go until Thanksgiving, Billboard has released its year-end charts (the music industry, much like all those turkeys, pretty much dies with the holidays, so it is usually best not to count the last month of the year, which Mariah Carey rules with an iron fist anyway). Those charts tabulate all the sales and streams up til the second week of November (including, last year's December stats), then tell us what we've listened to the most collectively (like Spotify Wrapped but for the US as a whole).
While country music, pop, and the rap-R&B of SZA dominated as a whole, the top hip-hop track of the year (at No. 5 overall) was Metro Boomin's take on a mid-2000s classic. "Creepin'" featuring The Weeknd and 21 Savage covers Mario Winans' 2004 hit "I Don't Wanna Know," which itself sampled the Fugees' 1996 song "Ready or Not," which in turn sampled Enya's 1987 song "Boadicea." Released on January 27 as a single from Metro's then-latest album Heroes & Villains "Creepin'" peaked at No. 3 on the Hot 100 on February 6. It currently has over 1 billion streams on Spotify and 86 million cumulative views on YouTube across its visualizer, official music video, and audio stream (not including the seemingly dozens of bootleg streams).
Of course, if you don't want to count that as the "top rap song" of 2023 since it only features a rap verse from 21 Savage, the next qualifying track also includes 21 Savage. "Rich Flex," from Drake and 21's joint album Her Loss also ranked near the top of the year-end list, coming in at No. 14. Sorry, Pusha T stans and Drake haters (same difference, right?) — it doesn't look like The Boy has lost his touch just yet.
Other top tracks include "All My Life" by Lil Durk feat. J. Cole, "Just Wanna Rock" by Lil Uzi Vert, and "Fukumean" by Gunna. Also, Ice Spice really did prove to be the reigning princess of rap, appearing no fewer than four times on the list — the most of any female rapper.
You can check out the full list here.