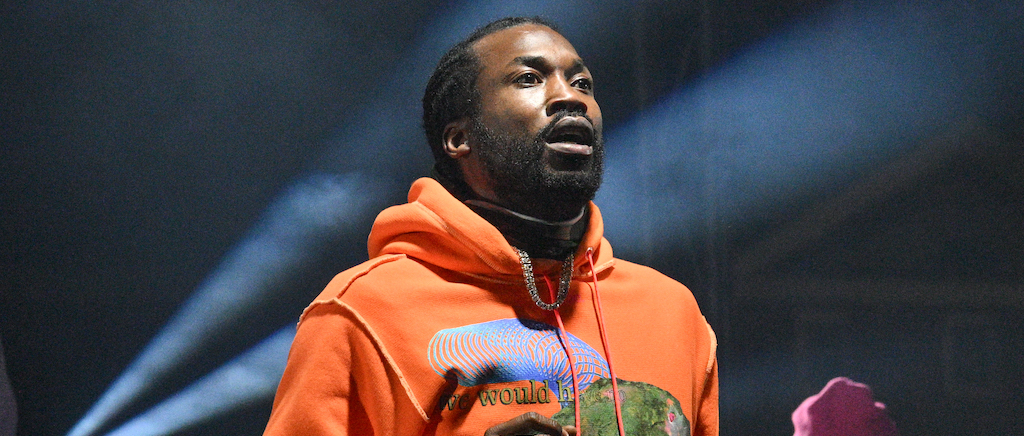 If you asked me to name two rappers who were very likely to beef, Meek Mill and Trippie Redd would be very low on the list. They just run in such disparate circles — only ever crossing over occasionally — that before today, I'd have been willing to bet that Meek didn't even know who Trippie is, let alone have beef with him.
And yet… here we are.
Apparently, Trippie did something very irksome to Meek — which hasn't proven to be extremely difficult in recent years — resulting in the Philly rapper going all the way off the handle on Trippie via Instagram. In a series of since-deleted posts, Meek threatened the Ohio rapper, demeaned his street credibility, and told him he "look like you repping the devil" (which is in my top-ten rap fan tropes that need to die by New Year's Eve).
What the hell is going on with Trippie Redd and Meek Mill pic.twitter.com/ZoNxCISR9p

— Ahmed/The Ears/IG: BigBizTheGod (@big_business_) November 21, 2023
Is Meek Mill an activist or gangsta this week?

He has sent a warning to Trippie Redd:

"This guy no good.!! I ain't even know you said my name…. If you f—k with me f-k this guy right here…. I wanna stand on n—s freely saying my name make it tight outside! I ain't even know… pic.twitter.com/QO9CE5M1tx

— Mílagro (@MobzWorld) November 21, 2023
Rap fans on the whole seem pretty confused by the whole thing, wondering what exactly sparked the tirade from Meek, to which Trippie has yet to respond. Was Meek's (often hilarious) account hacked? Did Trippie say something about him behind-the-scenes? Are they hyping up some sort of collaboration (unlikely, but entirely possible this week)? No one seems to know, but if things continue or escalate, we may have a chance to learn more.