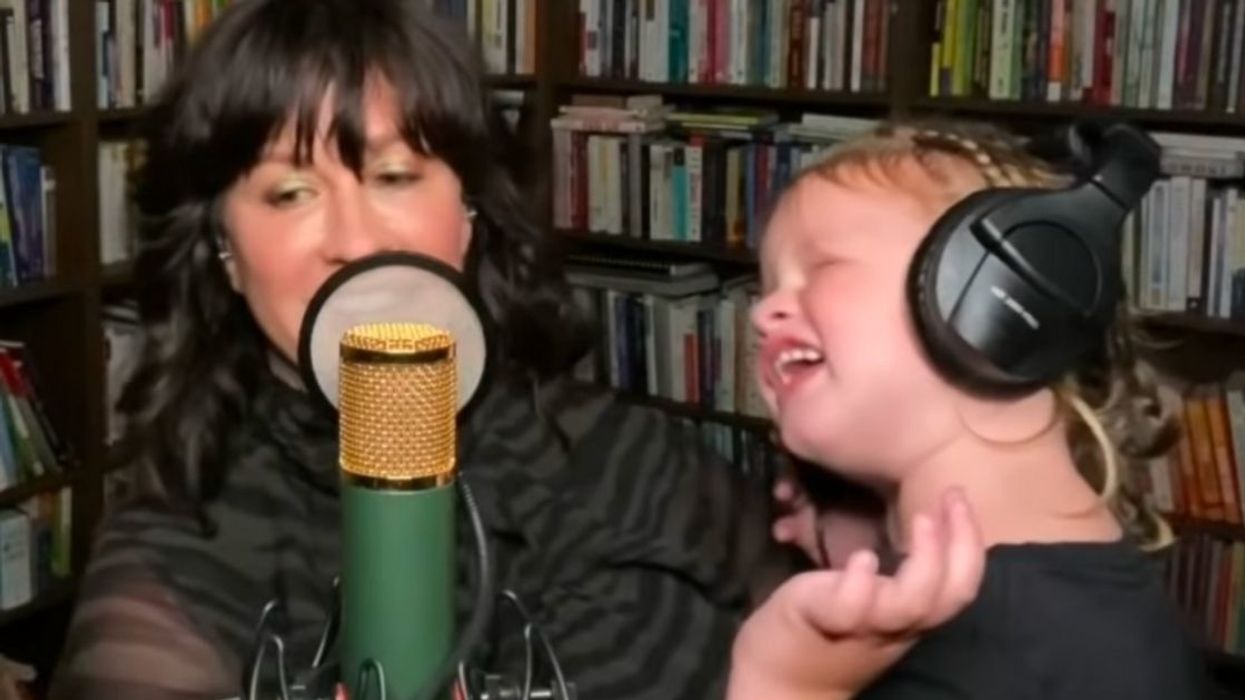 Those of us who grew up in the Alanis Morissette angst era and followed her through her transformation into a more enlightened version of herself may be thrilled to know she has a new album out. Such Pretty Forks in the Road is her first album in eight years—and the first since two of her three children were born.
Anyone who's been working from home with kids knows that we're all in the same frequently interrupted boat. Such is the pandemic life. But we've also seen how those very human moments when kids insert themselves into life are some of the most real and precious. And that reality comes shining through in Morissette's Tonight Show Starring Jimmy Fallon performance of her new song, "Ablaze," which is, not so ironically, a song about her children. As she sings, it's clear that she's still got the chops that made her famous. It's also clear that her 4-year-old daughter, Onyx, just sees her mommy as mommy and not as the iconic pop star that she is. The performance is lovely and sweet, and hearing Onyx's little voice and seeing her put her hand over her mom's mouth as she sings is just too adorably real.
---
Enjoy:

Alanis Morissette: Ablaze (TV Debut)

www.youtube.com

As one commenter on Reddit wrote, "Keeping in tune with a baby on your hand while she's talking to you can't be easy. She nailed it." Indeed, she did. Welcome back, Alanis. Thanks for releasing an album right when we need it the most.