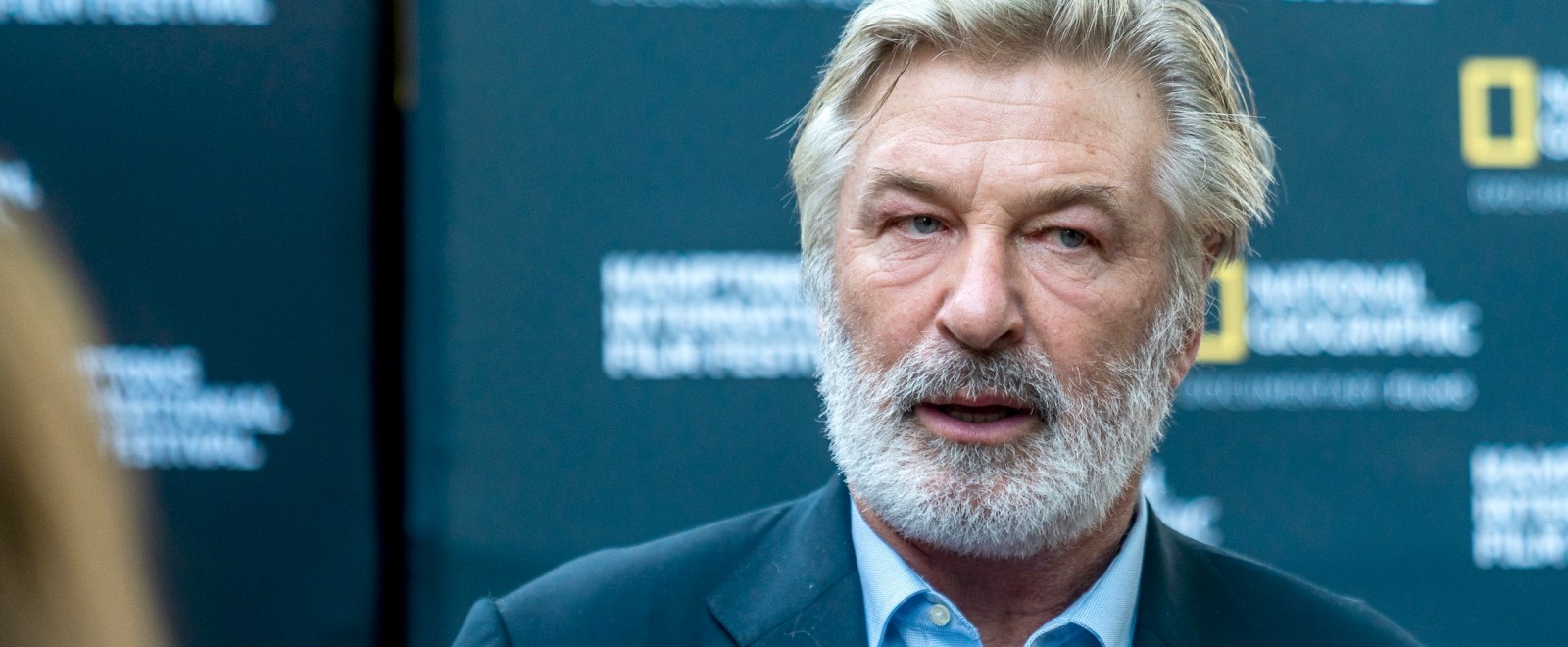 Alec Baldwin has had a rough last two years. In October of 2021, the actor was involved in the accidental fatal shooting of cinematographer Halyna Hutchins while shooting the Western Rust. The aftermath has been dizzying, with stories pointing to a disorganized set. There's even a chance Baldwin could be recharged for involuntary manslaughter, months after the same charge was dropped. Considering his future is very much up in the air, it's perhaps a bit surprising to learn he's thinking of starting a reality show.
Per Entertainment Tonight, Baldwin appeared on Kelly Ripa's podcast Let's Talk Off Camera, during which he broke the news that he and his wife Hilaria are considering making a show about their gigantic family, partly for practical reasons.
"Everything's about my family. I have really tried in the last several years, once we had five and then six, and then seven kids. I can't go anywhere for any length of time," Baldwin told her. "In the old days I'd jump on a plane and go to L.A… It was easy to pick up and go… I need 12 plane tickets — nannies, kids, my wife, I need, like, 11. They don't even have 11 seats in the business class section of the plane."
Baldwin revealed that after temporarily moving his entire brood from their home in New York to Los Angeles for a job he was doing, he realized that after all the expenses he was simply going to "break even."
"Somebody said, a famous TV producer who I won't name, said to me, 'Come do a series with me in Vancouver.' And I was like, 'I'm not going to Vancouver for five months. That's not happening,'" Baldwin explained. "So everything we did and then shows we have considered and pitches we've heard, and even one or two pitches we've made about our family and that reality show has all been so we could stay home and just work from home. I'm desperate to try to work from New York."
It's not clear how far into the planning phase his threatened reality show is, but perhaps he wants to wait a bit, see how things pan out. Otherwise Todd and Julie Chrisley won't be the only reality show stars behind bars.
(Via ET)