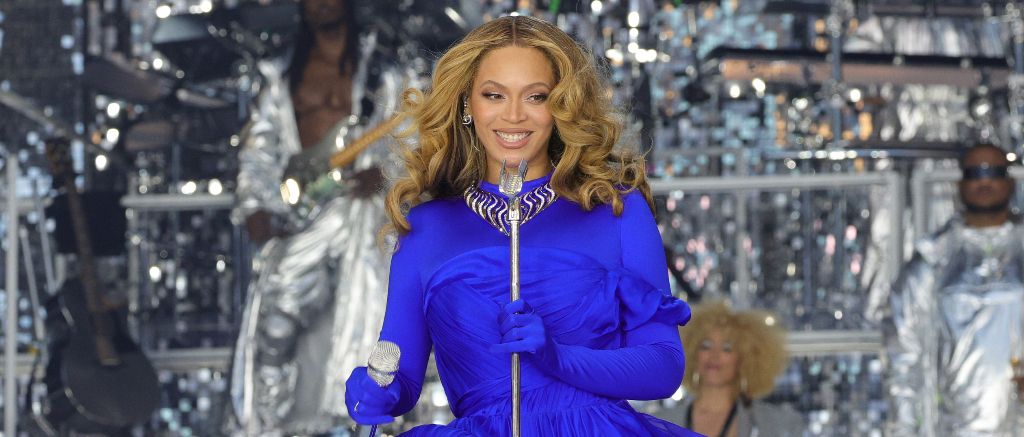 Fans of Beyoncé have been begging for her to release visuals attached her beloved Renaissance album ever since the project was released last summer. The requests from fans were consistent and frequent before the Renaissance World Tour, but since she hit the road, most fans have been a bit distracted by her performances and the viral "Eerbody On Mute" challenge. Despite that, some have brought the requests to tour venues, and in one case, it warranted somewhat of a response to a fan's sign during her Lousiville stop. "You are the visual, baby," Beyoncé said in response to the fan's sign.
Now, there's a report that suggests that the visuals for Renaissance are on the way. Above The Line's Jeff Sneider reported that a visual album for Beyoncé's Renaissance album was allegedly shot in secret by filmmaker Nadia Lee Cohen. The report goes on to say that the visual album is currently being shopped to various studios and streamers. Lee Cohen's resume includes collaborations with artists like Tyler The Creator, A$AP Rocky, Katy Perry, and Kali Uchis and brands that include Adidas, Balenciaga, Gucci, and Valentino. Above The Line added that a source told them that the visual album is a "movie, but it's like an art film, and I've also heard it's better than Black Is King."
Of course, all of this is speculative and has yet to be confirmed by any party that is reportedly involved. So for now, fans can keep asking Beyoncé for the visuals to see where it possibly gets them.