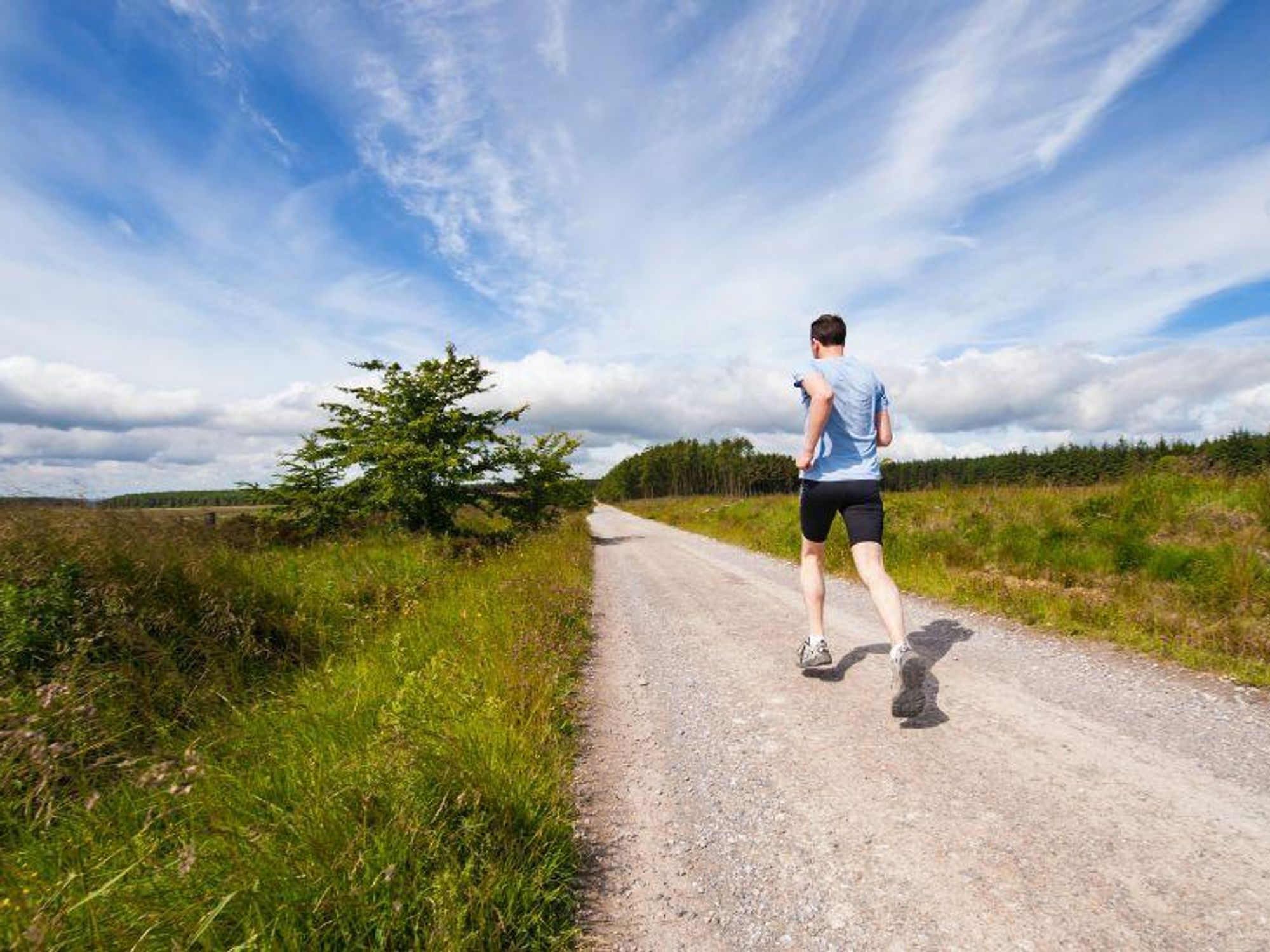 Each New Year's Eve, millions of us have the annual urge to change our ways, make a fresh start, form new habits or otherwise transform into a better version of ourselves.
The problem is many of us kick off the new year with all the good intentions, only to be derailed from our goals after a few weeks—or even a few days. It's disheartening to make New Year's resolutions each year and fail at keeping them, but creating new habits is a notoriously difficult thing for humans to do.
Is there a foolproof way to stick with a New Year's resolution? Probably not. But there are some science-backed ways to make it more likely that you'll stick with whatever you want to achieve.
---
Dr. Mark Jellicoe, Senior Lecturer in Psychology at The University of Law in the U.K. who specializes in resilience and self-regulation, says that there are many reasons why people struggle to achieve goals. "Often goals can be too vague, or, in reality, the resolution might be a wish that we are just not that committed to," he says.
If there are goals you really do want to achieve this year, Jellicoe shares five evidence-based tips for sticking to them:
1. Go ahead and 'manifest,' but understand what works about it
"Manifesting"—the idea being that if you envision something strongly enough and live as if it's happening, it will happen—has been all the rage for the past few years.
"Some may be sad to hear this, but I'm not aware of any direct evidence to suggest manifesting will help to achieve a goal," says Jellicoe. "However, there are several supported scientific approaches, which could be ascribed to the 'manifesting' approach. It makes sense that if we orient ourselves towards an outcome then we might be more motivated to achieve it, which would invoke the patterns of thinking and behavioral beliefs to help us do this."
Jellicoe points out that people need to get tactical, whatever vision they have for themselves. "Don't abandon all hope if you feel manifesting works for you," he says, "just be sure to back it up with some solid goal-setting practice. Manifesting isn't a magic bullet."
2. Be strategic about who you share your goals with.
When we're excited about making change, we might be eager to tell people about it. We might even feel like we'll be more likely to achieve our goals if we share them with others.
"There are some schools of thought that suggest speaking your goal out loud or sharing it with others creates a sense of accountability," says Jellicoe. "However, there is growing evidence that would suggest doing this can be detrimental."
"Scientific evidence also suggests that the mere act of telling someone about our goal, and the congratulations or encouragement we receive, might lead to us deceiving ourselves that we have already achieved the goal, and as a result, we fail to move to the implementation stage," adds Jellicoe. "This has led to some advising that we don't tell others our goals."
3. Be proactive and deliberate about goal-setting.
Setting goals sounds simple enough, but people in general are not very good at the mechanics of setting goals and working toward them.
"There are a couple of solid, research-backed approaches to goal-setting," says Jellico. "Many of us will have heard of the SMART approach, which encapsulates some of these key ideas, where goals are Specific, Measurable, Achievable, Realistic, and Time-bound. This isn't a bad place to start, but there are arguments that even well-set goals may not lead us to strive towards the outcome."
Jellicoe suggests adding the WOOP model of goal-setting, which stands for Wish, Outcome, Obstacle, Plan. "This approach encourages us to think about the reality of our situation and the likely obstacles that come between us and our ultimate goals, so we can plan ways to overcome them," he says. "Pairing this with the SMART approach so you can monitor your progress could lead to success."
4. Get to know your personality type and how it affects goal-setting
Jellicoe lists five well-supported personality factors using the acronym OCEAN: Openness to experience, Conscientiousness, Extraversion, Agreeableness and Neuroticism (now often referred to as "low emotional stability"). These factors can influence how you approach goals and what might help you achieve them.
"This is a vast topic with lots to explore," he says, "but one example would be those who are more conscientious typically tend to be more planful and organized—naturally this often leads to a higher likelihood of seeing goals through. This same personality, however, may also be more likely to stick with a goal even when circumstances change that make that goal no longer relevant."
Jellicoe suggests learning more about your personality type online to gain a better understanding of yourself and your tendencies. "This understanding could give you a good grounding in learning how to adapt your strategies," he says.
5. Utilize the power of small, clustered goals.
"Regardless of the resolution you set yourself, achieving small, clustered goals along the way could be crucial in building confidence and motivation to keep working towards your desired outcome," says Jellicoe.
An example of this method is the 'Couch to 5K' challenge in which people start with running just a minute at a time, adding a little bit of running time each day. With small new goals being continually set, you find yourself able to run a 5K within just a couple of months.
"Often this approach to goal-setting can have a positive upward spiral into other areas of our lives too, such as health and wellbeing," adds Jellicoe.
Whatever goals you want to achieve in 2023—or even if you don't want to set resolutions at all—be kind to yourself as you enter the new year.
"This time of year can be stressful for so many of us, and we all have our own reasons for that. Any milestone event can bring about a mixture of positive and negative emotions," says Jellicoe. "Like with any milestone—think birthdays or anniversaries—the new year can also be a time for reflection and renewal. At this time of year, many of us also have the time and space to engage in reflection, so it might be a good time to reflect, accept and move forward."