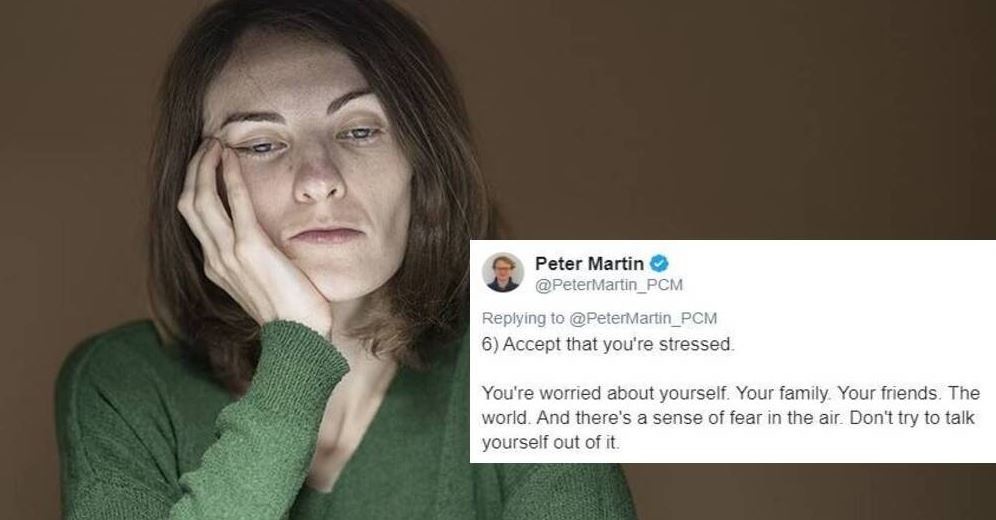 The COVID-19 virus is a serious threat to the world's health. But there are also many issues facing those that remain healthy during the crisis, mainly the psychological effects of social distancing.
Humans are social beings. That's why we punish people through imprisonment and the reason that socially-isolated people have a higher mortality rate.
So if you're feeling depressed or distressed during lockdown it's important to know that it's normal and there are ways to improve your sense of well-being.
---
"Isolation, physical distancing, the closure of schools and workplaces are challenges that affect us, and it is natural to feel stress, anxiety, fear and loneliness at this time," Hans Kulge, the director of the European branch of the World Health Organization said.
"It is essential to address the public mental health of people during the following weeks," Kluge added.
The stress of isolation can be so debilitating it can be difficult to cope.
Bloomberg journalist Peter Martin has been socially isolated in China without a housemate for two months and his family is overseas. So, as someone who has more than a few weeks of experience being on lockdown, he took to Twitter to share some helpful tips to stay sane.
Rebecca Dolgin of Psycom says there are a few groups that are more likely to have a hard time social distancing, young adults (16 to 24), women, people with a history of psychological illness, healthcare workers, and those who have one child.
Dolgin also says that fear, anxiety, depression, boredom, anger, frustration, and irritability are all common reactions to social isolation. "The further you are from engaging with others and feeling a connection, the more of an impact it will have," Dr. Adam Kaplin, a neuroscientist at Johns Hopkins University School of Medicine, writes.
Dolgin says that we can maintain our psychological well-being by acknowledging what's happening and that it is stressful. She also says it's important to stay in contact with loved ones, even if it's just through social media and real-time video chat programs such as Facetime.
Like Martin, Dolgin also agrees that we should all manage our news consumption.
"Being informed doesn't require you to act like you're a newsroom producer," Dolgin writes. "It's okay to set a few times a day where you'll check in for updates."