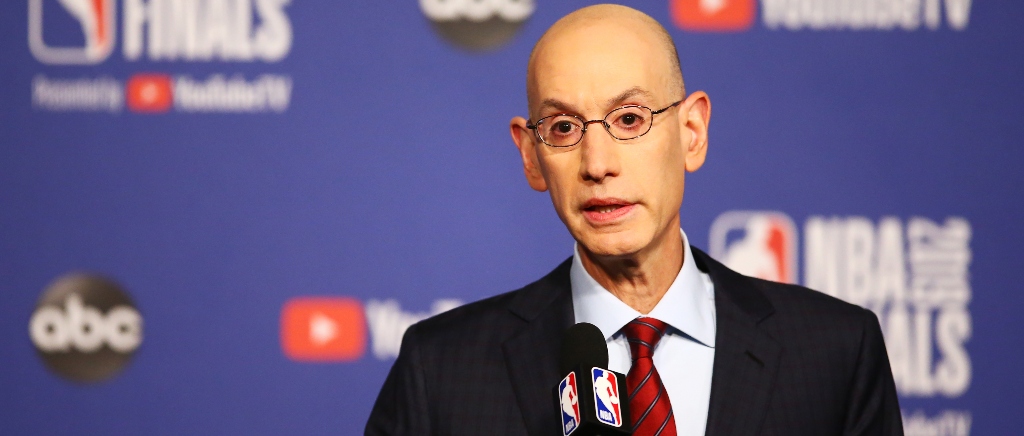 The NBA is keeping an eye on the Chinese Basketball Association and its efforts to resume play following a hiatus that began all the way back on Jan. 24 as the coronavirus spread through China. Brian Windhorst of ESPN has been on top of the story, and reported on Friday that the CBA's continued waiting game is forcing NBA officials to imagine centralized locations where games, housing, and training could take place away from any outbreak.
The expected resumption of the CBA season has been pushed back from the first week of April to as late as May after mandating a 14-day quarantine for foreign players returning to China to participate.
Part of the delay resulted from the postponement of the Tokyo Olympics, which allowed more CBA players to come back to China rather than move onto training with their national teams. On the other hand, the Chinese government is still worried about a resurgence from promoting large gatherings too soon or allowing free-flowing travel before the disease has been stamped out around the globe. So the CBA is doing what many sports leagues are considering: Playing without fans. According to Windhorst, NBA players and executives are realizing they may have to do the same.
The idea, per Windhorst, is that the league can descend upon one centralized location and have that be the center of the NBA universe. Via ESPN:
Various ideas have been floated by players and executives. One is to consider using a sprawling casino property in Las Vegas, where everything could be held under one roof. Others have suggested playing in the Bahamas, where a ballroom could be converted into a playing court specifically for broadcast. There has even been talk of taking over a college campus in the Midwest, where reported cases of COVID-19 are lower for the moment.

Whatever the location, it would be a place where teams could sleep, train, eat and, hopefully, be kept healthy enough to have confidence in resuming play — maybe not to finish out the season but to at least get restarted.
Any plan like this would require diligent COVID-19 testing for all involved at a time when the country — and world — faces a shortage of the materials involved to test wide swaths of the population. Finding a place that is secluded enough for now to have avoided a major outbreak does not ensure the area would remain safe for long enough to play out the remainder of the season.
The NBA is getting creative, but as of now, there aren't a lot of answers.