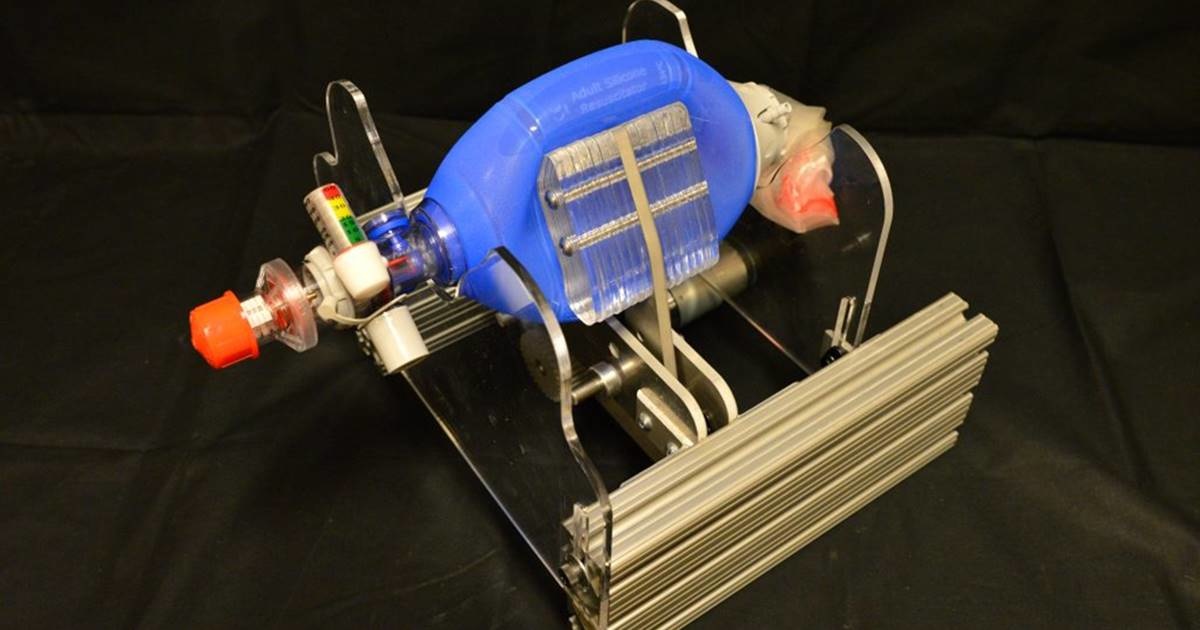 One of the biggest obstacles to treating patients with COVID-19 is the worldwide ventilator shortage. New York state is the hardest-hit region in the U.S. and the situation is so dire, Governor Andrew Cuomo recently put out a call for 30,000 additional ventilator units.
A study from Imperial College in London found that an estimated 30% of all people hospitalized due to the virus will need a ventilator.
---
COVID-19 creates inflammation and fluid build-up in the lungs, which makes it very difficult for people to breathe — especially those with chronic respiratory problems. For these patients, a functioning ventilator can mean the difference between life or death.
One of the major obstacles to ventilator production is the cost. A ventilator can cost hospitals up to $30,000.
A team at MIT has been working day and night to create an emergency ventilator that costs only $100 to produce. The ventilator uses a bag-valve resuscitator, a common hospital item.
A bag-valve resuscitator or Ambu bag, is a self-inflating, hand-operated resuscitator used by first-responders to temporarily help people having difficulty breathing before they are able to hook them up to a ventilator.
They're affordable, costing about $20.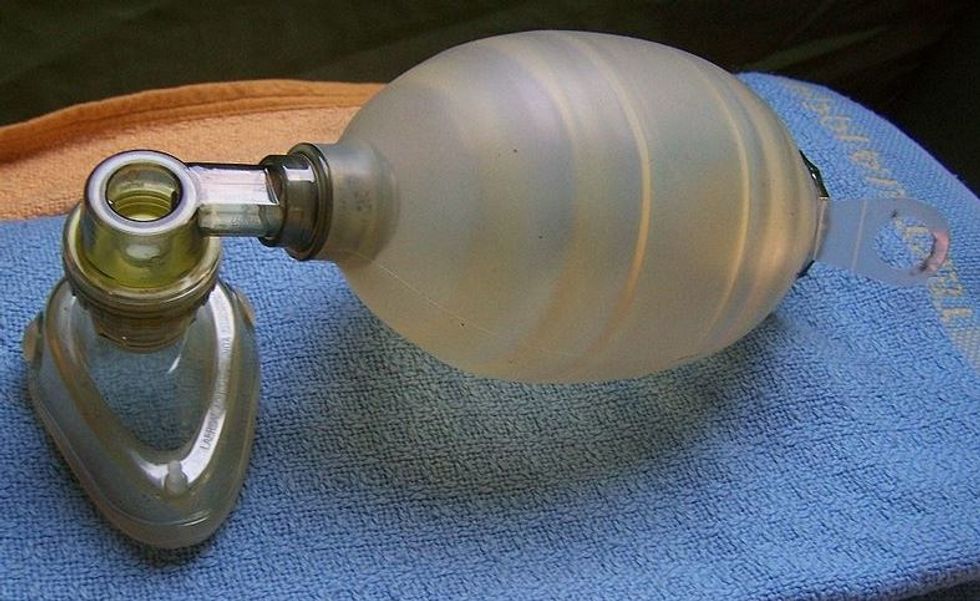 via Wikimedia Commons
The MIT engineers created a mechanism that squeezes and releases the bag without needing a human operator. The big issue is that the ventilator has to be extremely reliable because any mechanical failure would surely result in death.
"The primary consideration is patient safety," one team member told SciTechDaily. "So we had to establish what we're calling minimum clinical functional requirements." The team members wish to remain anonymous to prevent any unnecessary attention that would delay their work.
The ventilator must also be adjustable to pump the correct amount of air given the patient's lung capacity.
The ventilator project didn't start from scratch. It was informed by a project done a decade ago by MIT students in a Medical Device Design class. The students published a paper outlining their design and testing, but the work stopped there.
The new team used their research as a jumping off point to make their ventilator.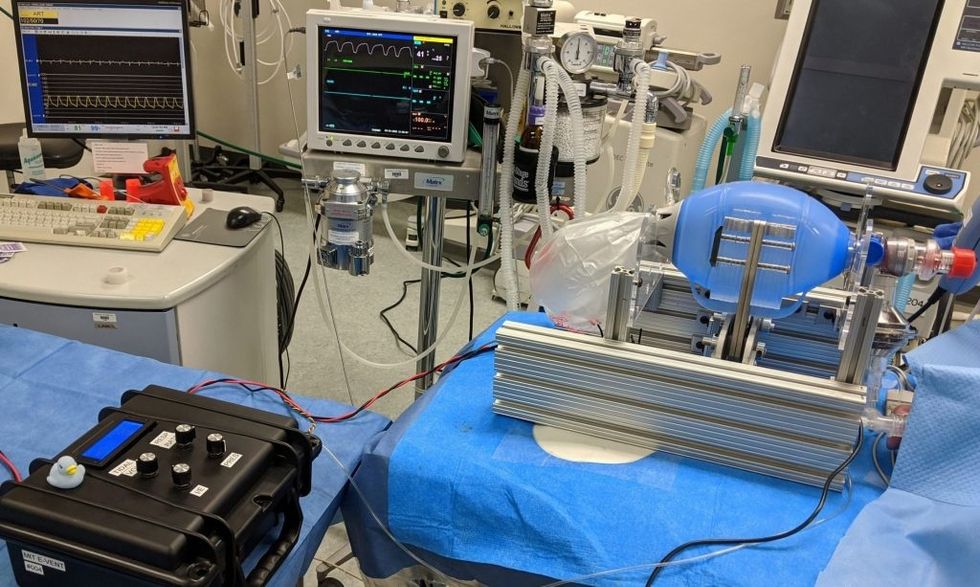 via MIT
In just over a week, the team has gone from empty benches to a working prototype. Its prime motivator has been reports of doctors being forced to ration ventilators.
"We all work together, and ultimately the goal is to help people, because people's lives understandably hang in the balance," one team member says.
The engineers are currently looking to have the ventilator approved by the FDA.
"The Department of Health and Human Services released a notice stating that all medical interventions related to Covid-19 are no longer subject to liability, but that does not change our burden of care." he said. "At present, we are awaiting FDA feedback" about the project. "Ultimately, our intent is to seek FDA approval. That process takes time, however."
Ultimately, the team hopes to publish the plans for the device online so that other engineers can improve on their designs and to make the device available to hospitals across the globe.