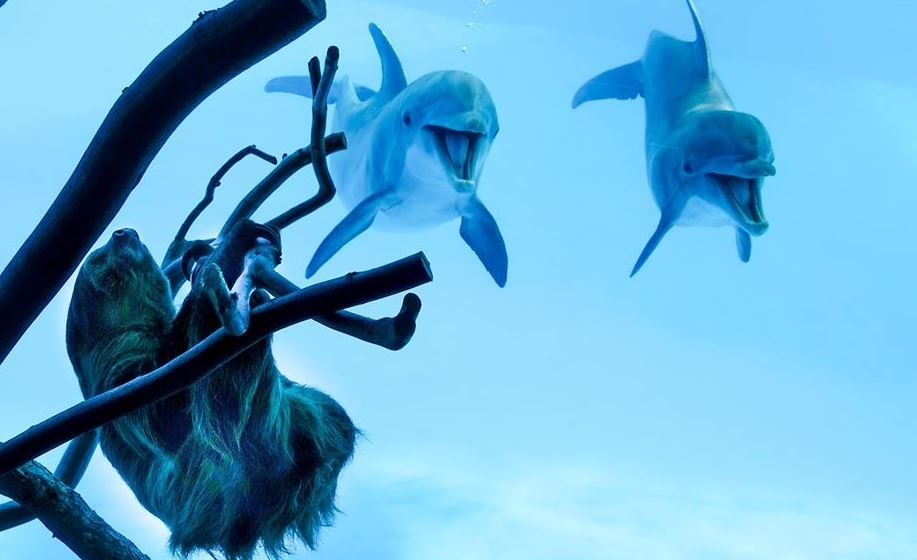 Like nearly every other place on the planet, the Texas State Aquarium has been closed to visitors due to the COVID-19 virus. Located in Corpus Christi, the aquarium features a wide variety of animal life including flamingos, sloths, sharks, Atlantic bottle-nosed dolphins, jellyfish, and falcons.
While the closure is unfortunate for the people who love to visit the aquarium, it's been a lot of fun for some of the animals, namely Chico the sloth.
Chico got to take a break from being in his enclosure recently when the aquarium staff took him for a tour of the aquarium. It's a little tough for the sloth to move about with its huge claws, so staff let him travel by branch.
---
"We frequently give the animals a chance to "meet" each other as a form of enrichment, which helps keep them active in body and mind," an aquarium staffer said according to Bored Panda.
On his trip, Chico got to see seahorses, jellyfish, and a massive replica of a great white shark. But the highlight of his adventure had to be meeting four lovely dolphins, Shadow, Kai, Liko, and Schooner.
The meeting between the dolphins and the sloth is interesting because there's probably no way this would have happened in nature.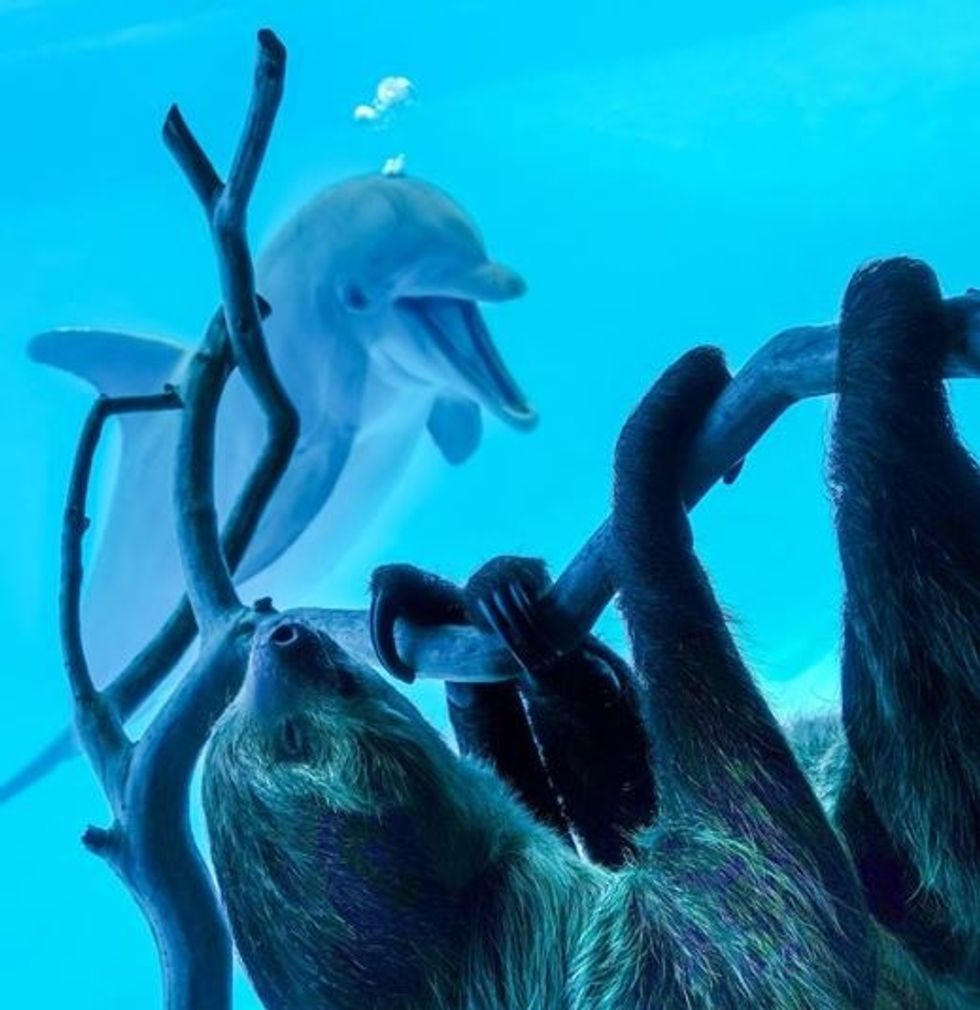 Texas State Aquarium / Facebook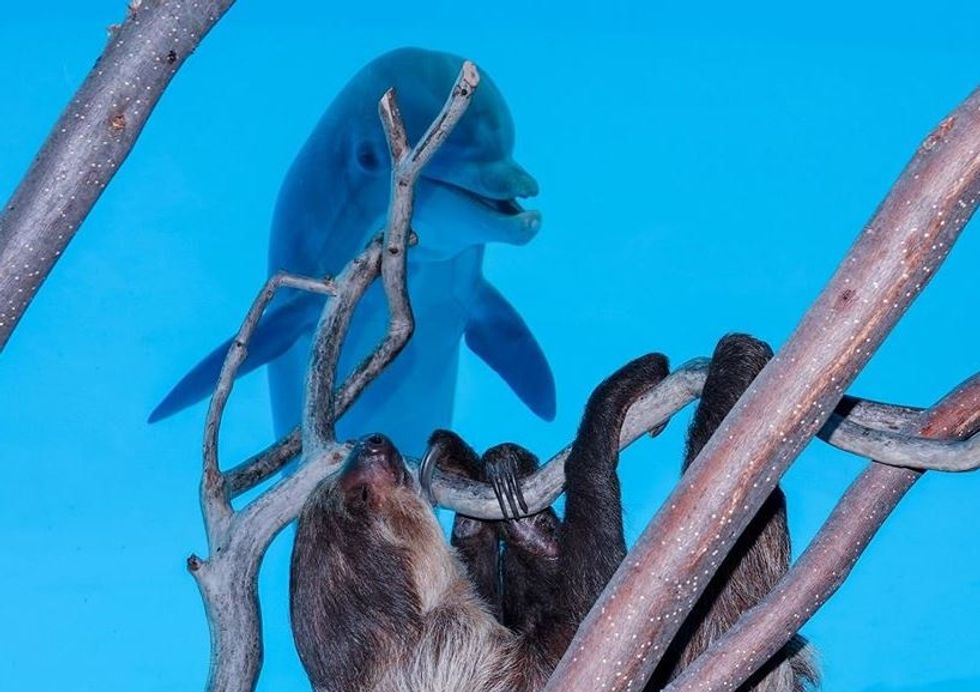 Texas State Aquarium / Facebook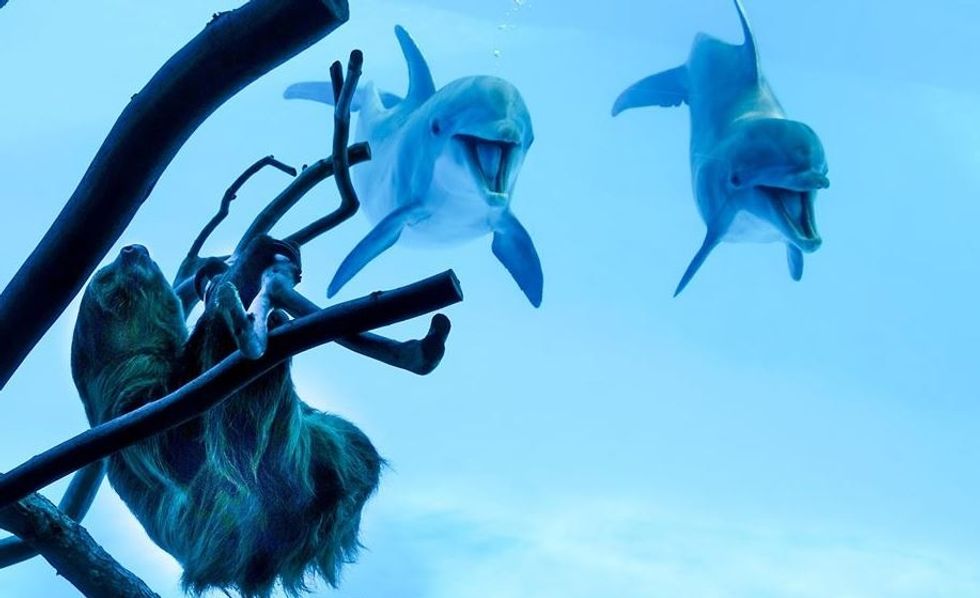 Texas State Aquarium / Facebook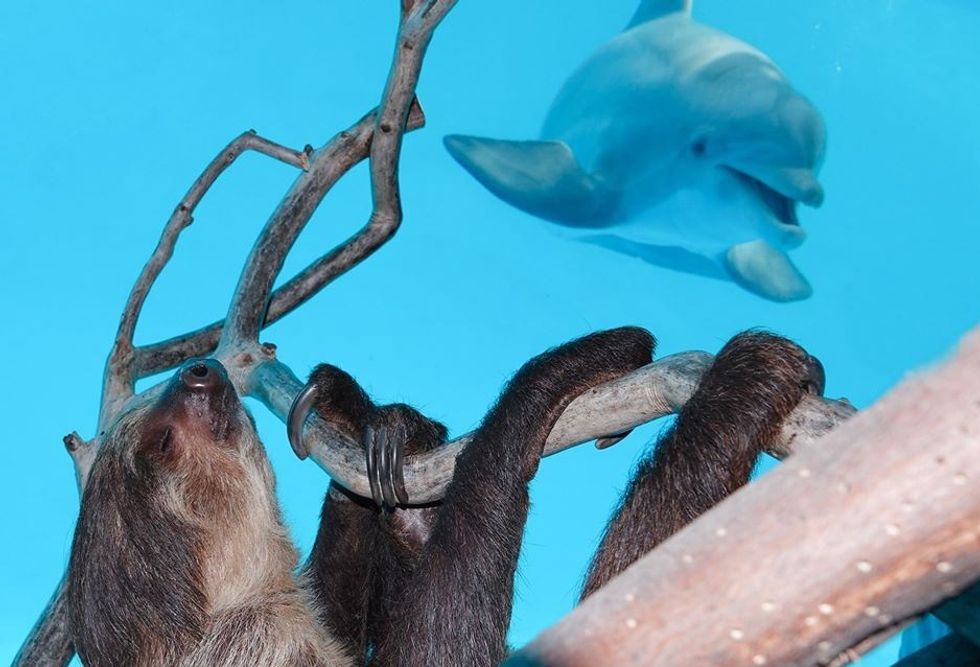 Texas State Aquarium / Facebook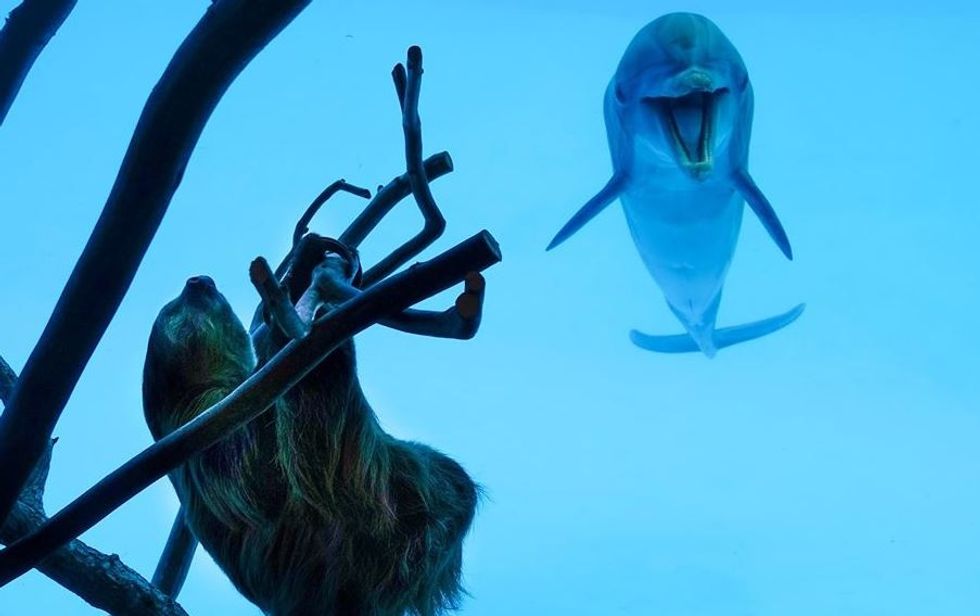 Texas State Aquarium / Facebook
"As some of our most popular animals, it seemed an obvious choice for our sloths and dolphins to get a chance to see each other while we were temporarily closed," a staffer said. "We have another sloth, Xena, but on that day, she was more interested in sleeping than meeting the dolphins!"
While it's tough to tell whether Chico was excited to see the dolphins, the porpoises were sure excited to meet him. One even turned itself upside down to be like the sloth.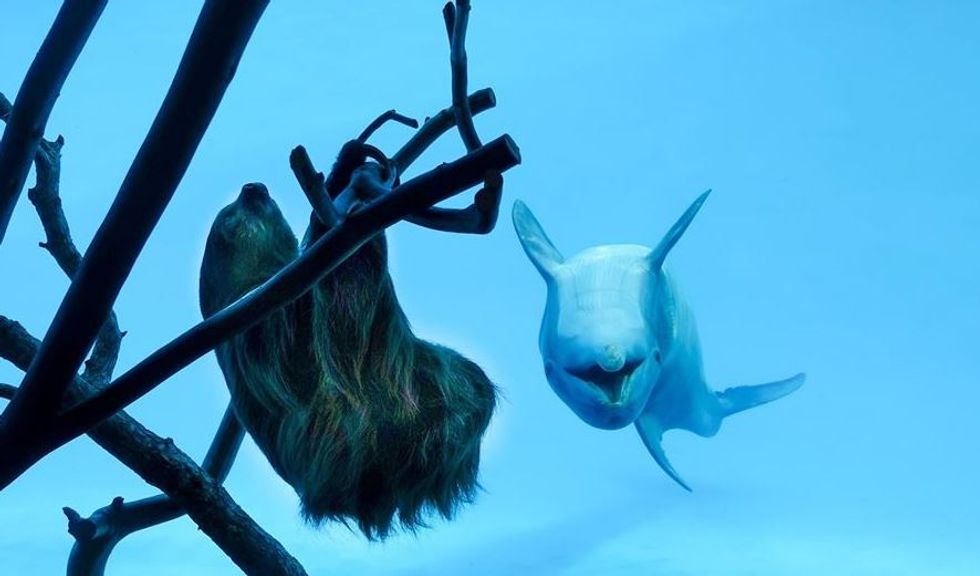 Texas State Aquarium / Facebook
This isn't the first time the dolphins have had a chance to meet the other species at the aquarium.
"Our dolphins have had the opportunity to meet several other animals over the years, including baby gators, an African serval, a red-tailed boa and others. They're almost always very curious about the other Aquarium residents," explained the Aquarium staff.
The last place that a dolphin belongs on this planet is a tank. But the enrichment program shows that the caretakers are making the most out of a questionable situation by keeping the animals entertained and engaged — especially at a time when there aren't many visitors to keep them busy.
"Besides making for some fin-tastic photo ops, these animal inter-species meetups are just one of the many ways we are closed but still caring during the COVID-19 situation." Aquarium staff said.