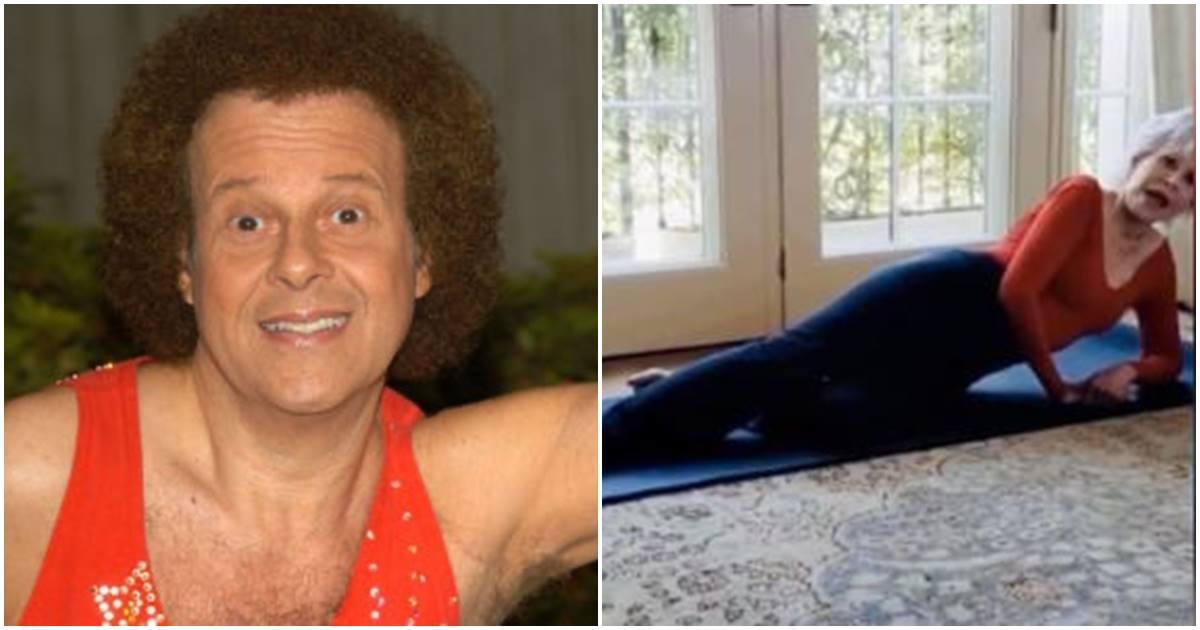 Richard Simmons and Jane Fonda, the king and queen of '80s workout videos, are back to help your waistline during the pandemic.
For the first time in six years, Richard Simmons has updated his YouTube page with some classic workouts from the past.
"We have had an overwhelming request for Richard to return in some way as a comfort to all dealing with the pandemic," a representative explained to Fox News. "We thought we would start by re-releasing some workouts and other inspirational content on his [YouTube] channel. Richard is very touched by the outreach."
---

FULL BODY WORKOUT with Richard Simmons

www.youtube.com

Unfortunately, 71-year-old Simmons is still staying out of the public eye. Simmons hasn't made any public appearances since 2014, sparking numerous rumors about his health and whereabouts.
Jane Fonda has returned with new videos on TikTok where she has revived her iconic '80s workout routine.