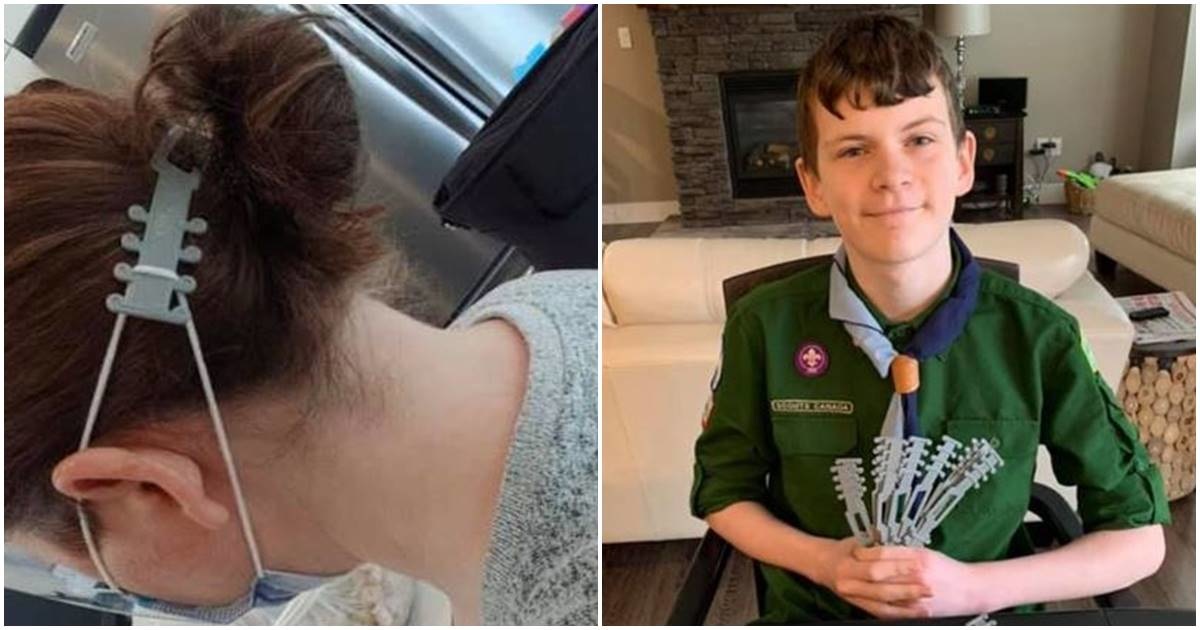 Some of the most striking images of the COVID-19 pandemic have been the photographs of healthcare workers whose faces have been bruised and cut from wearing protective surgical masks.
This photo of a healthcare professional in Italy battling the pandemic was seen around the world. She looks like she went 12 rounds in the ring with a heavyweight fighter.
---
However, this type of pain isn't just a concern for the medical community. In high-foot-traffic professions such as grocery stores, people have been wearing masks for their entire shifts.
Now, it's recommended that all Americans wear protective masks when they go out in public.
A hospital in Canada put out a call to anyone who could help alleviate the pain caused by the masks and Quinn Callander, a Boy Scout, answered the request in a big way.
He got to work designing an ear guard that can be produced with his 3-D printer. It's a simple, but genius design. The guards connect the straps from the masks, elevating them to the back of the head, so they don't rub the backs of the ears. They're also adjustable so they fit comfortably.
Quinn's mother shared photos of his invention on Facebook and the post has gone viral, attracting over 340,000 shares.
"Quinn answered a request from the local hospitals for help with creating more 'ear guards' to help take the pressure off health care workers ears from wearing masks all day," his mother wrote on Facebook. "He got busy on his 3D printer and has been turning out dozens of ear guards to donate."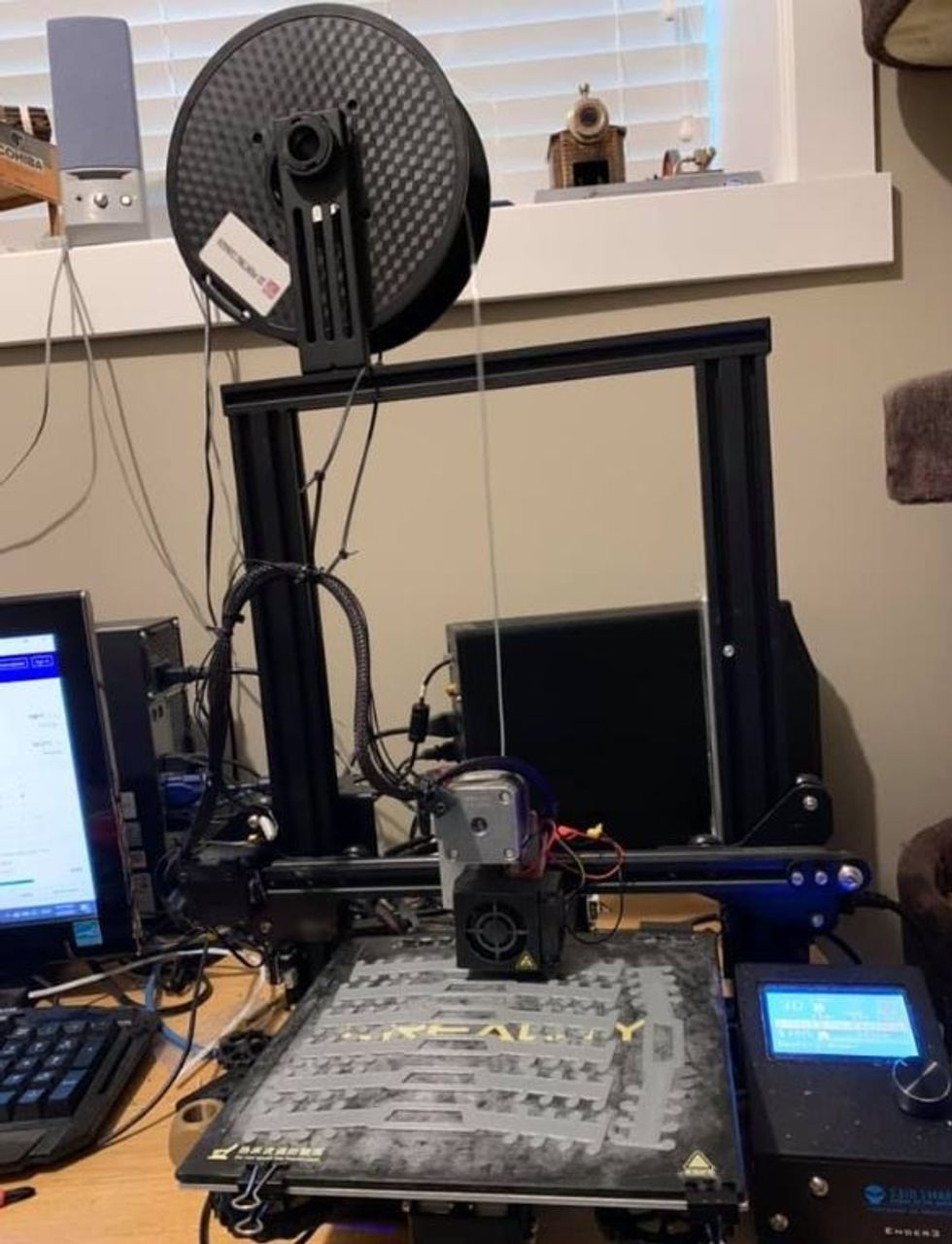 via Heather Roney / Facebook
"As someone who works in healthcare I can say that this is fantastic! When we wear them constantly all day everyday, they actually start to cut into the back of our ears," one Facebook user wrote.
Quinn has made the 3-D printing files for the project public, so that the ear guard can be replicated by anyone with a printer.
"In one week I've personally produced over 1300 straps, 1215 have gone to a few hospitals in my region where they seem to be really appreciated," Quinn wrote on the file. "A volunteer group that I'm contributing to in the Vancouver BC area has delivered over 3300 straps including mine."
His mother later edited the viral Facebook post, adding the file information, to encourage other people to print the ear guards as well.
"We need more volunteers to fire up their 3D printers and donate these ear guards to hospitals and medical professionals!" she wrote.
Quinn's mask is a great example of how everyone is now deputized to help out in the fight against the virus. Even though he's only 13, he used his special skill set to contribute in the best way he knew possible.
We all have our own unique skills we can use to help others during the pandemic. What can you do?