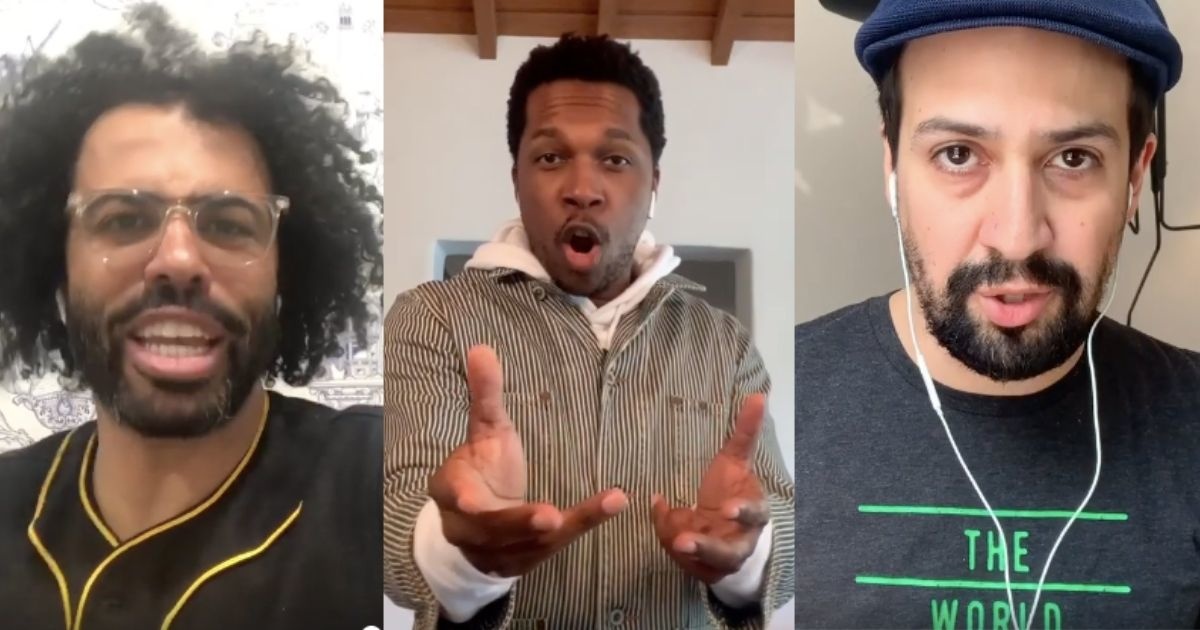 John Krasinski's "Some Good News" channel has already outdone itself, and it's only the second episode.
In case you missed it, Krasinski launched a YouTube channel dedicated only to positive, uplifting news last week, and it has gotten a rave response. We're all craving good news right now, as the coronavirus pandemic sweeps the planet. We all need some bright lights in the darkness.
---
This week, the original cast of Hamilton brought the bright lights of Broadway to "Some Good News," and people are going gaga over it.
Those of us who can't get enough of the unique genius of Hamilton are constantly clamoring to get our hands on every snippet of film that includes the original Broadway cast. And now, Krasinski has delivered a brand spankin' new, socially distanced performance right into our living rooms. The whole gang—Lin-Manuel Miranda, Leslie Odom, Jr., Daveed Diggs, Phillipa Soo, Christopher Jackson, etc.—gathered on Zoom to sing the show's opening number, "Alexander Hamilton." IT'S SO GOOD.

Zoom Surprise: Some Good News with John Krasinski Ep. 2

www.youtube.com

But what makes it even sweeter is that they surprised a young fan with it. A young girl named Aubrey's family had tickets to see Hamilton, but the performance was cancelled due to the pandemic. Her mom tweeted that Aubrey decided to watch Mary Poppins Returns (starring Krasinski's wife, Emily Blunt) that night instead, figuring a movie that included Lin-Manuel Miranda was the closest she could get to Hamilton. Oh, was she wrong.
The whole episode is worth watching, but the Hamilton part comes in at about the 8:27 minute mark.
Thank you, John Krasinski and Lin-Manuel Miranda, for making our quarantined Hamilton dreams come true.